Venetian style fencing in stylish modern garden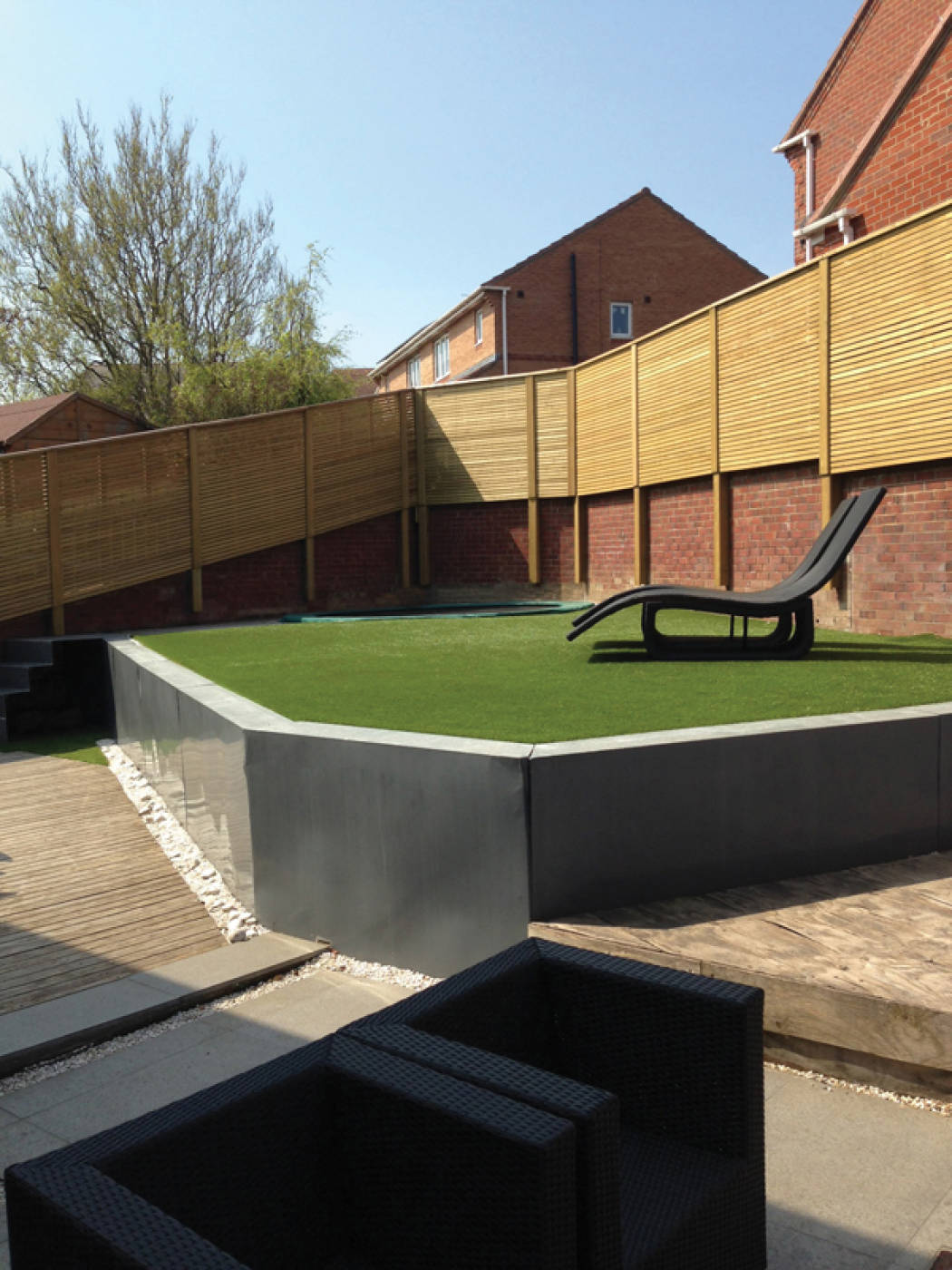 Venetian style panels run along the side of the house, the clean lines of the battens have a smart, contemporary feel, allowing light through but also a degree of privacy at the same time.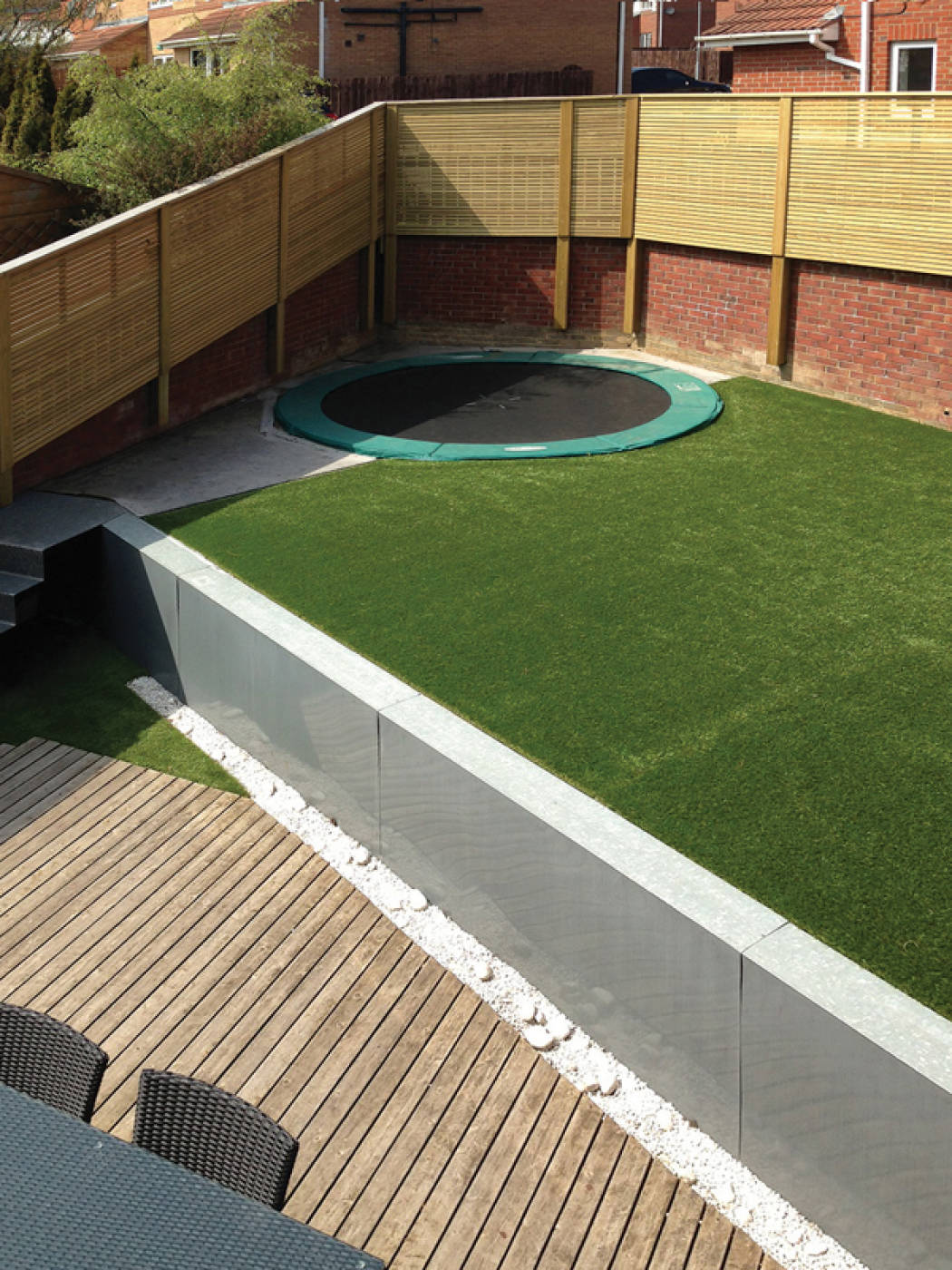 Here are some amazing photos, sent in by a very creative and clever Jacksons customer, Stephen Martin. They show his stylish and very modern garden. At first glance it looks like Stephen has used our Venetian fence panels to create this lovely split level outdoor area, complete with raised artificial lawns, timber decks and stunning fence panels that surround the garden and give it a contemporary and chic feeling.
I am impressed at how cleverly he has managed to use our timber to create his own version of the Jacksons Venetian panels, especially the way he has managed to make sloping panels that follow the line of the original brick walls, that are the boundary to his garden. There's even a neat pedestrian side gate to match, not shown here – but to see more of Stephen's photos and see the complete list of Jacksons timbers he used, go to your dedicated page: www​.jack​sons​-fenc​ing​.co​.uk/​a​s​h​f​o​r​d​local where you can find a link to his customer project story.
If you are anything like me and creating your own fence is beyond you, then you can always go for the much easier option and buy the Venetian panels, posts and gates to match from Jacksons, you can find links to those on the page too – there are even handy installation instructions there as well for you to download, so don't be deterred!
Many thanks to Stephen Martin for sharing this project with us.
Summer is traditionally the season for shows of all sorts, be they equestrian, agricultural or gardening. So if you are visiting any of those types of shows this year, do check to see if we are there and visit us on our stand. Ones we are definitely at are: Royal Windsor, Hickstead, the Cheshire Show, Bath and West and Kent County Show and, of course , RHS Hampton Court Palace Flower Show.
Check out our events page on the website for other shows we are attending.
louise@​jacksons-​fencing.​co.​uk
www​.jack​sons​-fenc​ing​.co​.uk/​a​s​h​f​o​r​d​local or call 0800 408 4754 to talk to your local Jacksons Fencing Centre.
Win tickets to
RHS

Hampton Court Palace Flower Show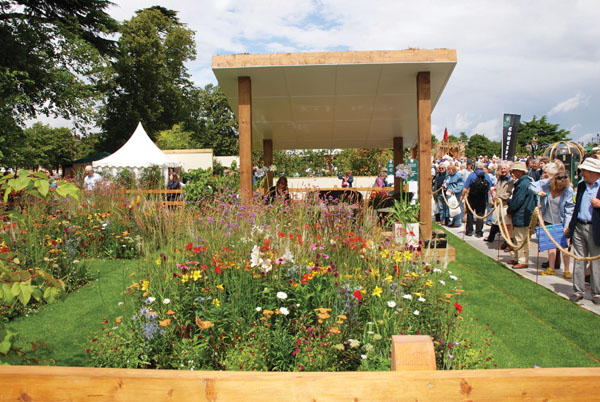 To celebrate our presence at RHS Hampton Court Palace Flower show we are having a free prize draw to win pairs of tickets to the show. The draw will run from the beginning of April until 15th June 2015. Winners will get a pair of tickets and will receive a goody bag when they drop by the Jacksons show garden when visiting the show. For full details and how to enter please go to your dedicated web page:
www​.jack​sons​-fenc​ing​.co​.uk/​a​s​h​f​o​r​d​local