Your outdoors room completed
A fantastic garden renovation sent to us by designer Peter Reader.
Brief: The client's brief was to update the garden design and introduce more interest into the main garden space by using different levels, rendered walls and new low maintenance planting, whilst retaining the feeling of openness.
Before: The majority of the garden was laid with ageing artificial turf. The wooden deck, steps and the fences were rotting away and needed to be replaced. Two of the fences were covered with ivy, which the client didn't really like, however they did appreciate the way it softened the boundary's appearance. They wanted to replace the collapsing fencing and to have some new climbers, although as the garden is quite small, they didn't want to feel too enclosed.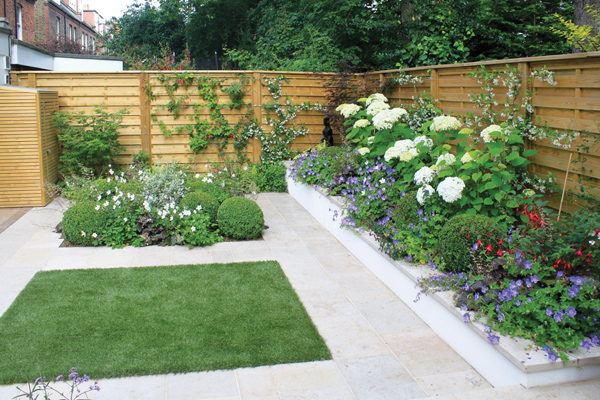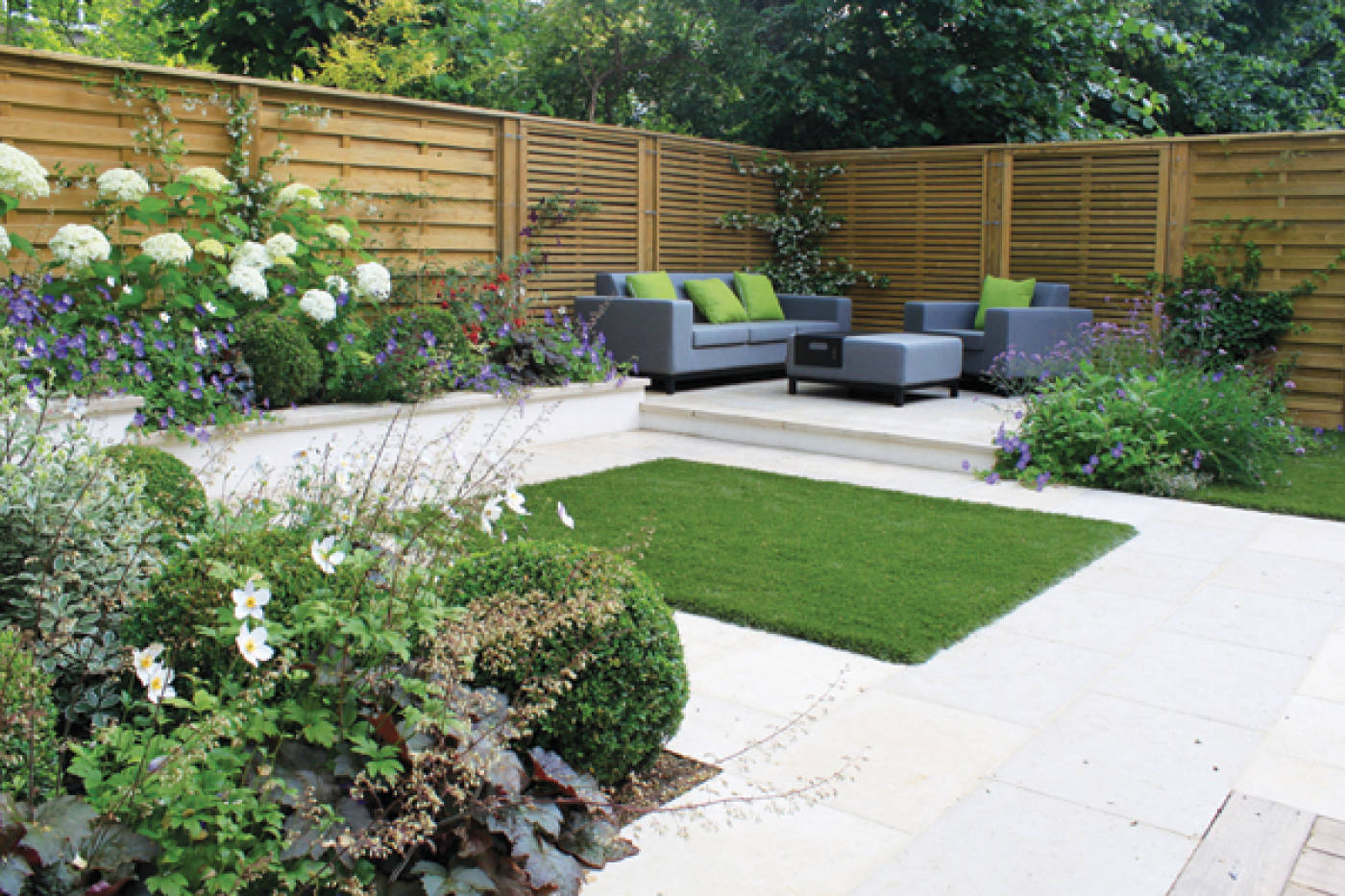 What was done: The old rotting wooden deck and steps were removed and replaced with natural stone. All three fences were replaced with Jacksons Horizontal Hit and Miss fencing, which works well in the space because it provides privacy, but the gaps between the boards allow some light and air through, so it still feels open and not restrictive, and there's the added benefit of Jacksons Fencing being guaranteed against rot and insect attack for 25 years, so it will be looking great for many years.
New climbers have been planted to reduce any starkness as their foliage and flowers soften the lines perfectly. In the area around the raised seating, the fence has been clad with Jacksons Venetian panels, so this keeps up the horizontal motif and defines the seating area as a distinct space within the garden.
Conclusion: The clients are delighted with their new garden, and are looking forward to seeing it mature over the next few years. An interesting footnote to the story is that at first the neighbours were unsure about whether to agree to the fence change and wanted the ivy left in place on their side. However, once they saw the new Jacksons fences they were delighted and have removed all the ivy and developed a new flowerbed in its place.
Go to www​.jack​sons​-fenc​ing​.co​.uk/​a​s​h​f​o​r​d​local where you can find out more about these and other products.
Have you used Jacksons products in a garden makeover that you think we should feature, we'd love to hear from you?
louise@​jacksons-​fencing.​co.​uk
For info on any of Jacksons products or brochures, please
call 0800 408 4754 to talk to your local Jacksons Fencing Centre.
Thanks to Peter for sharing this fantastic project with us
(visit www​.read​er​land​scapes​.com) and Belder​bos​.co​.uk who
worked on the garden construction.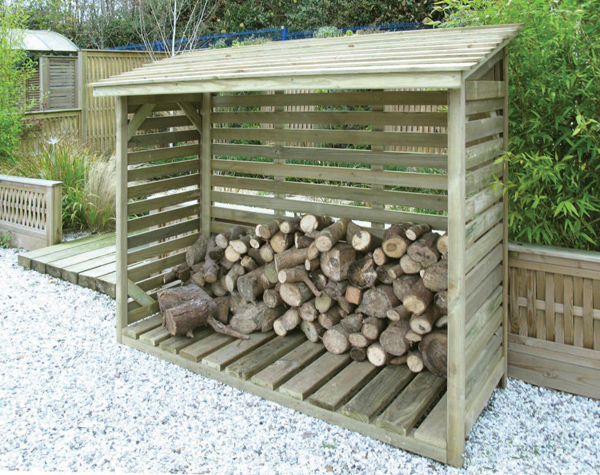 Win a Jacksons Log Store…
To enter the free prize draw and be in with a chance to win a Jacksons Log Store, just log on to your dedicated page, address below and follow the easy instructions on how to enter. The draw closes 30.11.16.
To enter go to: www​.jack​sons​-fenc​ing​.co​.uk/​a​s​h​f​o​r​d​local