Make an entrance
Gates are there for a very good reason – simply put, a gate helps to keep the baddies out, and keep the goodies safely in. With the darker evenings on the way, you might be considering tightening up your security, whether that's in a rural or urban setting. Wherever your property is, one of the first things will be to look at your perimeter, normally that's the fencing.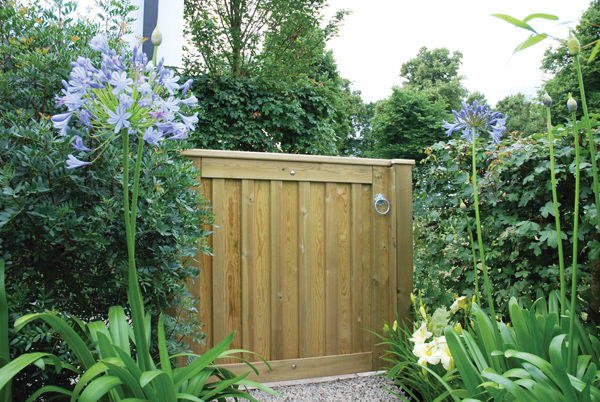 Jacksons entrance gates. Most of Jacksons garden panels have a matching gate like the stylish Venetian shown above.
Fencing style and height need consideration and will mainly be dictated by your location and situation. This is a meaty subject and there are masses of choices on our website, so if you are starting from scratch or replacing fencing, you can gain valuable advice and info right there. We even have a handy fence calculator app to help you work out everything you need for your project.
That's all good, but I'm sure it won't have escaped you that somewhere in your scheme you are going to need a gate, after all a fence is a marvellous and useful thing, but pretty inconvenient without a gate. Whether it's to allow you to put out the wheelie bins, let you in and out, keep your dog, children safely in the enclosure, a gate is an absolute necessity.
You may not even be in the market for a new fence, if this is so, please ignore the last few paragraphs. However as a fence anorak, can I at least make a suggestion?
Please make sure your gate, or gates are in a good state of repair. It is vital. I have mentioned in these pages before how illogical it is to have the perimeter of your property fenced to keep unwanted visitors out, but then to leave the gate unlocked. We are often told that thieves are opportunists, always on the lookout, they may try a few gates – if your gate stays shut, then they will move on to the next one, it's as simple as that. Of course, if your gate is a bit rickety, then no amount of locking is really going to stop someone coming through, which is another good reason to make sure that it is a good sturdy gate and not a pushover!
So let's hear it for gates, they can save you a lot of grief, and if by chance you need a new one, we have a special offer running through September and October – half price delivery on all gates in our Good Fencing Guide range. And like all our timber products they have the 25 year Jakcure guarantee too. Full details and T&Cs can be found on your dedicated web page: www​.jack​sons​-fenc​ing​.co​.uk/​a​s​h​f​o​r​d​local
louise@​jacksons-​fencing.​co.​uk
For info on any of Jacksons products or brochures, please call 0800 408 4754 to talk to your local Jacksons Fencing Centre.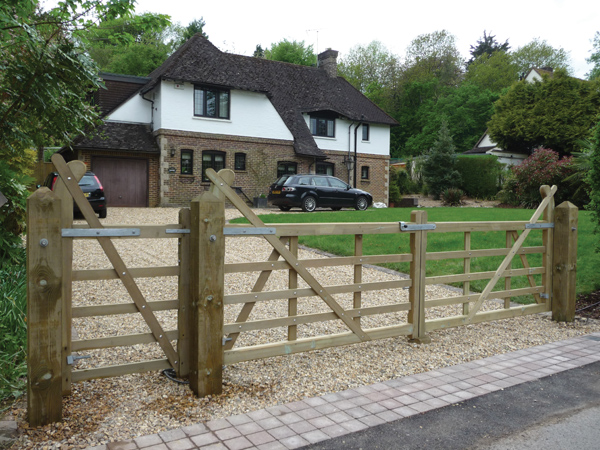 Jacksons entrance gates. Most of Jacksons garden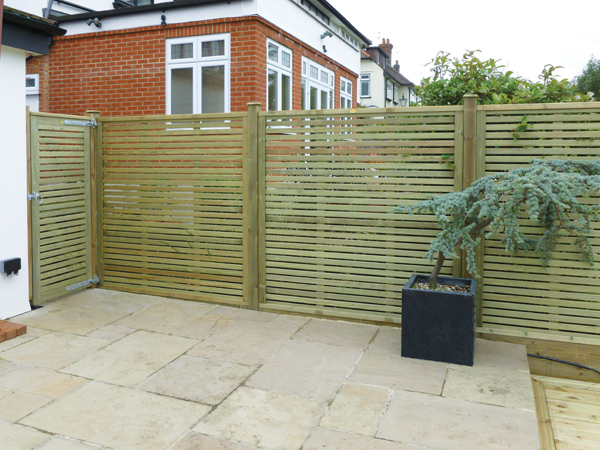 One of the beautiful small garden gates we made especially for the Feel Good Front Gardens at the RHS Hampton Court show this summer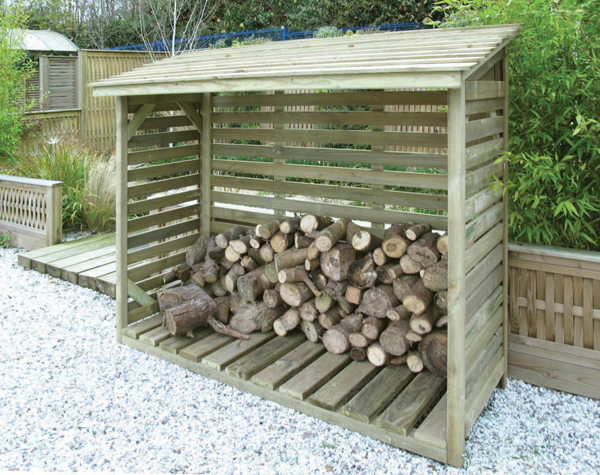 Win a Jacksons Log Store…
To enter the free prize draw and be in with a chance to win a Jacksons Log Store, just log on to your dedicated page, address below and follow the easy instructions on how to enter. The draw closes
30

.

11

.

16

.

To enter go to: www​.jack​sons​-fenc​ing​.co​.uk/​a​s​h​f​o​r​d​local