New inspired and vibrant Persian rug
Hossein Rezvani launches Jardin Majorelle
For Spring 2017, award-winning luxury carpet designer Hossein Rezvani has taken inspiration from Morocco's famous Jardin Majorelle and created a truly unique and vibrant Persian rug that is worthy of the 21st Century.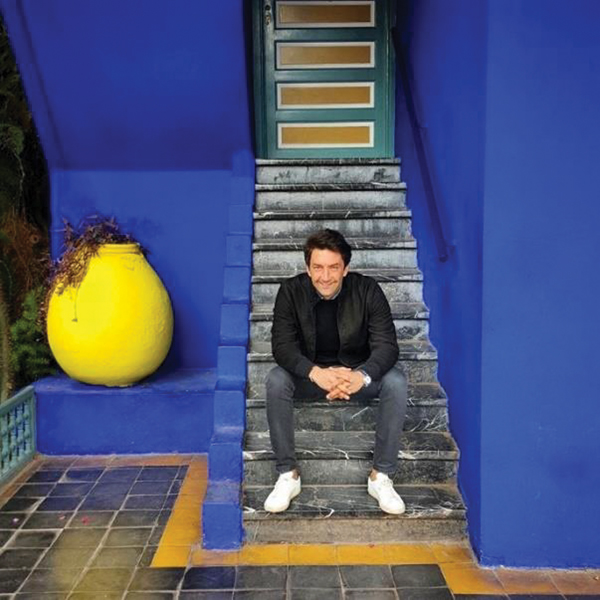 It was when visiting the home of Yves Saint Laurent that this enchanting garden and its explosive use of primary colours sparked Hossein's imagination. A mere two days later, Heriz Majorelle was born. Using traditional Heriz geometric and bold patterns with large medallions, this timeless rug has a knot count of 400,000 per square metre and is finished with the same intense blue and vivid yellow found in the Jardin Majorelle giving it a modern finish.
"I've always been in love with the traditional Heriz patterns and had been wondering how I could apply a contemporary twist to the design, so when I saw this picture of me in the garden after a recent trip to Marrakesh, I saw and felt the colour combination immediately and knew what to do," said Hossein Rezvani.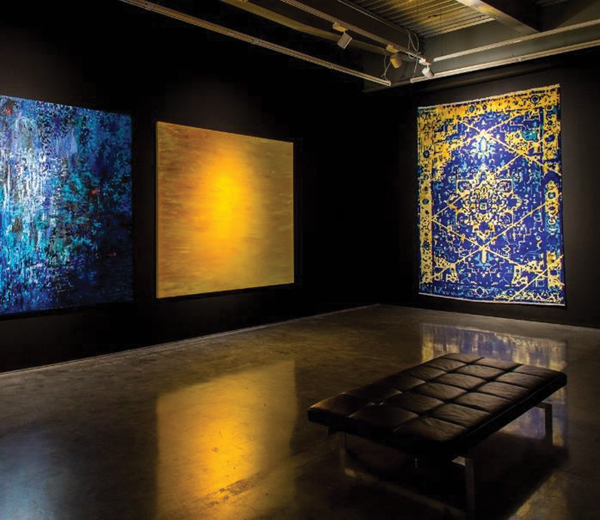 Produced exclusively in Iran using authentic craftsmanship, Hossein's creations are hand woven from the finest wools and pure natural silks combining traditional patterns and century old symbols with fresh colour schemes that result in a current collection of Persian rugs. The designer also refrains from using mechanical or chemical treatments. Only natural vegetable dyes such as walnut shell are used across the range, which not only preserves sublime characteristics of the high quality natural materials but also underlines the bold colours and shine of the carpets.