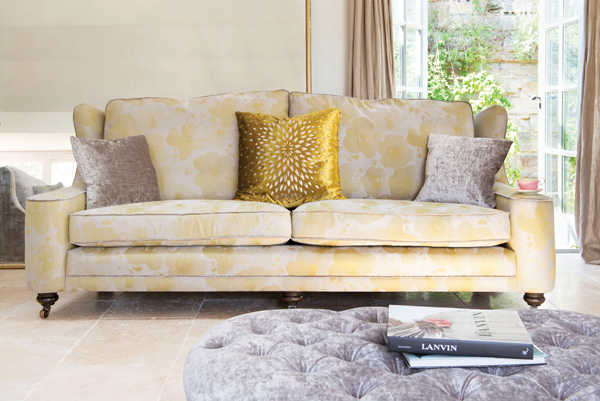 British furniture designers and manufacturers John Sankey are proud to introduce two of their new designs for 2015, Renishaw and Partridge. Encompassing the brand's signature aesthetic for traditional design teamed with modern, playful touches, both seating options offer superior quality and timeless good looks to suit both the traditional and contemporary living space.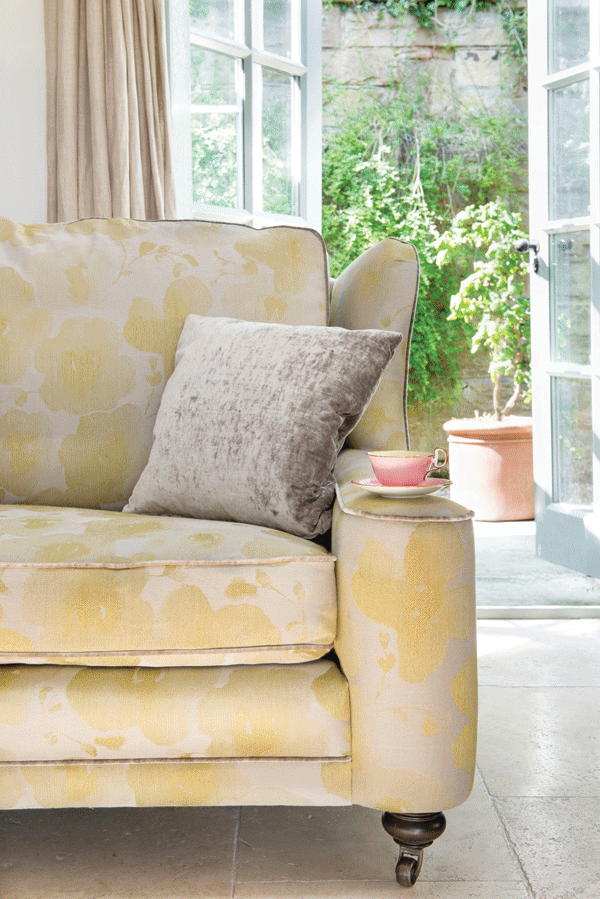 Renishaw
Aptly named after the ancestral home of the original English eccentric, the Renishaw draws upon its literary and painterly histories to offer a seat that exudes classic craftsmanship and style. Featuring a high, supportive backrest flanked by elegantly curved wing panels, the traditional sofa design provides an enveloping and comforting sit perfect for lounging.
Partridge
A versatile design that would sit as happily in a farmhouse kitchen as a city loft apartment, the Partridge echoes refined British heritage with on-trend design flourishes. Available as a sofa and matching armchair, the 19th-century inspired scroll-arm silhouette sports exquisite hand-stitched detailing and deep buttoning on the back support. Delicately tipped with castor wheels, the front legs are expertly turned from solid beech wood to complete the high-end look perfectly.
Available in a wealth of luxurious fabrics and finishes, John Sankey handcraft and upholster each individual design to the highest standards in their Derbyshire workshop. Best known for their unique take on classically inspired furniture, John Sankey's bespoke service allows furniture to be transformed in any colour, material and finish to create enduring custom-made pieces that promise unrivalled comfort.
John Sankey are proud to have recently been presented the prestigious Manufacturing Guild Mark which is awarded for Excellence in British Furniture Manufacture; this illustrates that their designs are made with integrity and care and that each meets stringent standards. Less than 30 have been awarded since the scheme was launched in 1993. The British brand are also proud to announce the launch of a lifetime guarantee on all of their wood frames and springs in conjunction with FIRA, the long-established Furniture Industry Research Association. John Sankey is the first manufacturer to have a guarantee endorsed by FIRA.
Tel: 0115 946 2121
www​.john​sankey​.co​.uk