New York stories from Sandberg
Wallpapers as vivacious and timeless as the city itself
The Sandberg Studio has looked to one of the world's most vibrant and architecturally-exciting cities as the inspiration for its latest collection, New York Stories. Comprising 11 diverse designs, New York Stories was previewed in a pop-up showroom at Paris Déco Off in January 2015, and on general release from February 2015.
Sandberg Designers Sissa Sundling and Karolina Kroon travelled to New York to wander the bustling streets, soak up the atmosphere and study the buildings surrounding them: New York Stories represents their interpretation of the ​'City of Dreams'. A narrative unfolds through the wallpapers: each design has a strong presence in its own right, but sits comfortably side-by-side with the other patterns to create a unified, cohesive whole. ​"We wanted to reflect the city's contrasts and contradictions – at the same time it's magnificent yet cosy, rough yet chic, concrete yet green and leafy – defining elements that co-exist so harmoniously in real life, and now on paper!"
The collection also marks a collaboration with one of Sweden's most established artists, Carl Hammond. He offers his perspective of New York through ​'Madison', his interpretation of an anonymous but very typical façade, capturing the essence of the city and its architectural heritage. ​"With Madison, I wanted to find a way to illustrate New York as shaped by the architecture on Manhattan. The pattern is intended as a signature image of a spectator venue, where each window could hide an everyday scene backed by a soundtrack of crackling vinyl records playing jazz while mirroring each other in a multitude of vertical and horizontal lines. A real glass-and-concrete labyrinth."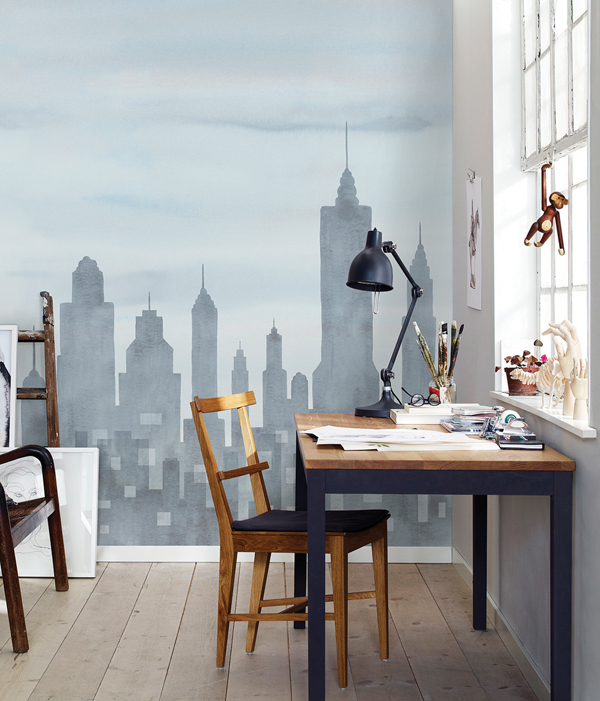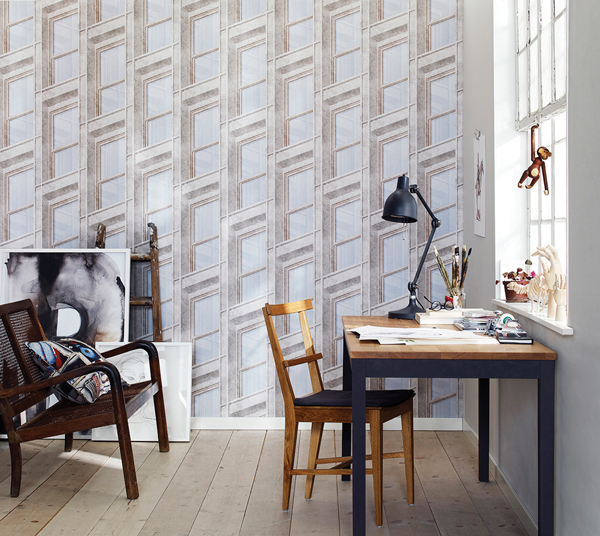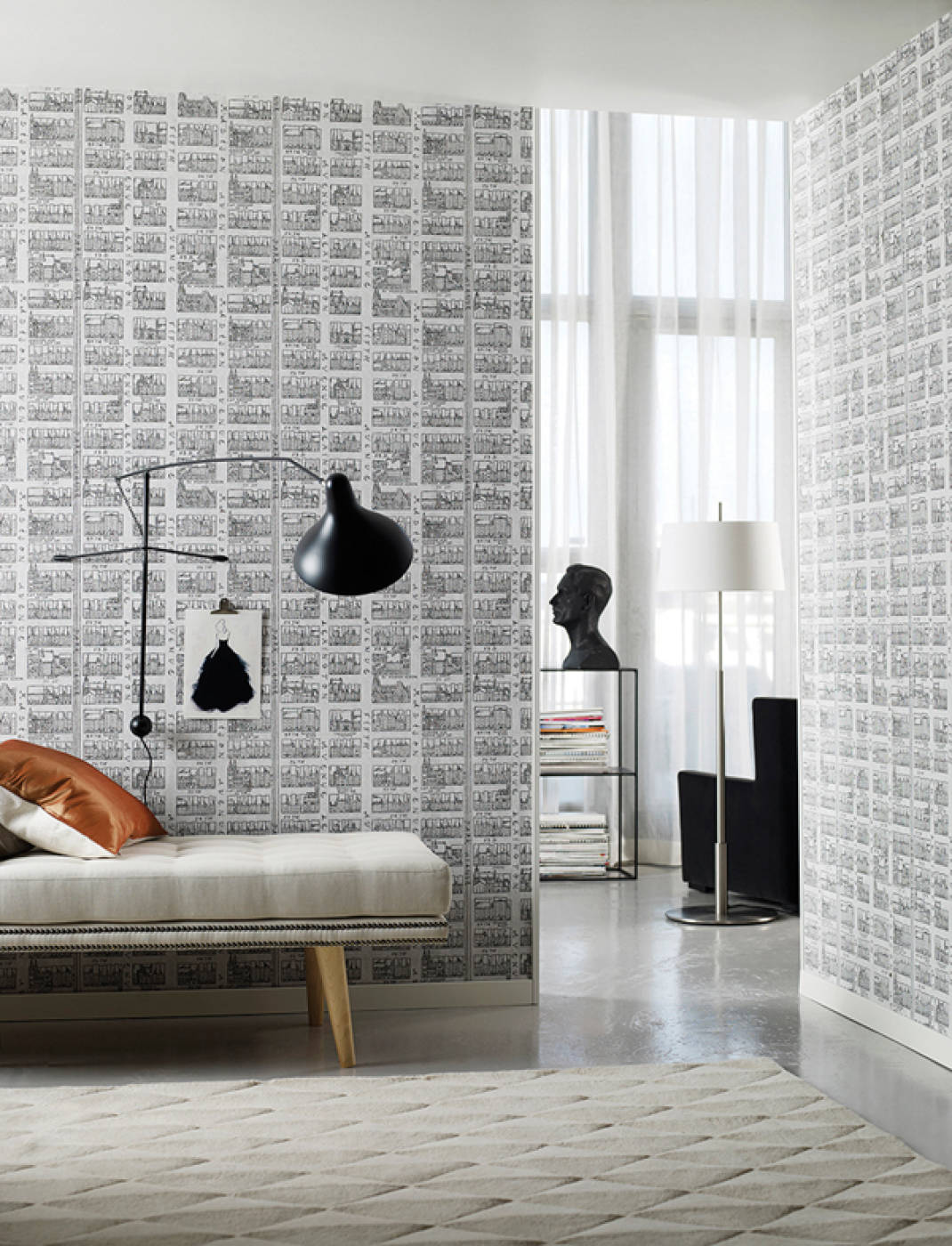 With evocative names such as Manhattan, Madison, SoHo, Chelsea and Brooklyn, the collection is sure to conjure up treasured memories of the great city itself, its straight streets, crowds of people, parks and open spaces, iconic skyscrapers, exotic nightlife…every one with a story to tell!
The wallpapers have been designed in-house by the Sandberg Studio. They are responsibly printed at Sandberg's factory at Ulricehamn in the west of Sweden. The printing inks and pigments are water-based, non-toxic and harmless, and no detergents, plasticisers or PVC have been used in the manufacturing process.