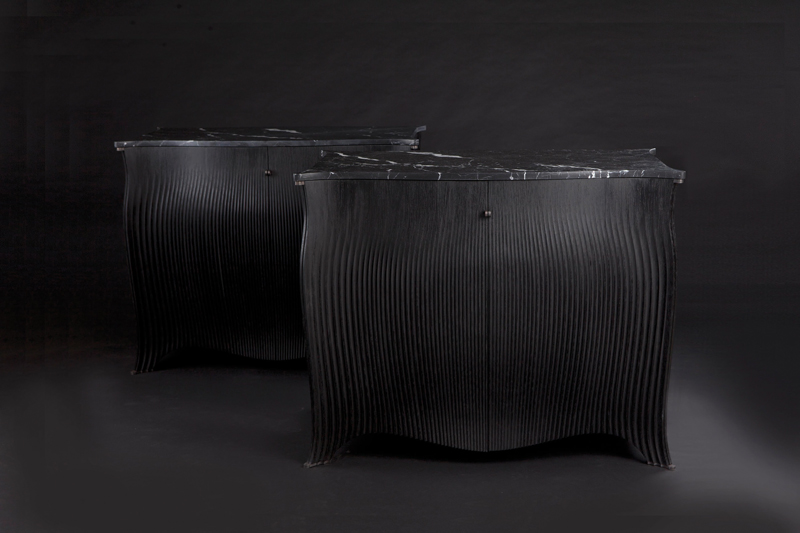 Presenting two new stunning limited edition pieces of furniture from Gareth Neal
Gareth's latest work continues his on-going research challenging the notion of craftsmanship with his unique blend of the latest digital fabrication techniques and traditional hand craftsmanship.
Certainty is a pair of Georgian inspired commodes that have been in development for nearly 2 years in order to celebrate the 10th anniversary of Gareth's original George chest of drawers designed in 2008 and purchased by the Victoria and Albert Museum. With Certainty, Gareth reinterprets digital manufacturing for 2018. With a month on a CNC Machine and 3 months on the bench, the pair represents the potential for a fluid interchange previously unobtainable on such scale. The final result is a timeless pair of ebonized oak cabinets poised in the past and the present with the technologies hidden in the background of this shadowy beauty, whose sinuous curves exude ideas of perfection and classical elegance.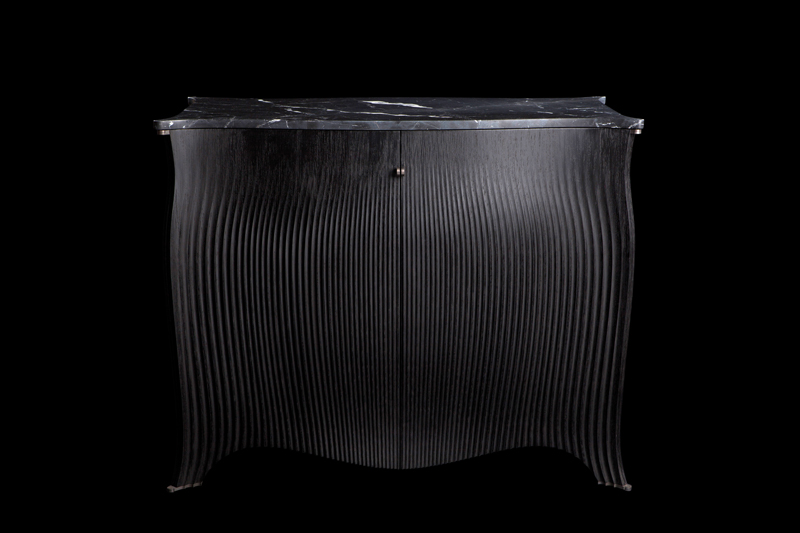 While simultaneously exploring ideas of certainty, Gareth couldn't resist exploring uncertainty as he digitally carved 140-year-old solid oak beams on haptic robot arms. The results appear as other-worldly artefacts that are dragged from history into a contemporary world.