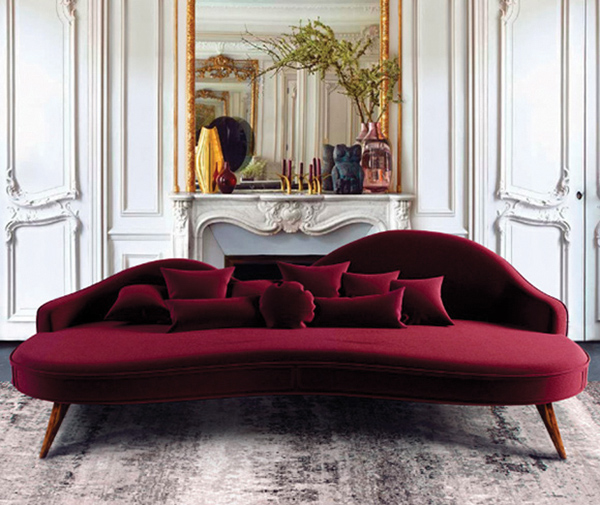 Gloria Swanson was a 20's Hollywood star legend so known for her glamour that even her chin mole was copied by millions of women.
Imagined for the classic film sets, the decisive lines of the mid century contemporary furniture piece Swanson sofa exudes rich and exotic contours, ideal for creating a feminine and luxurious ambiance.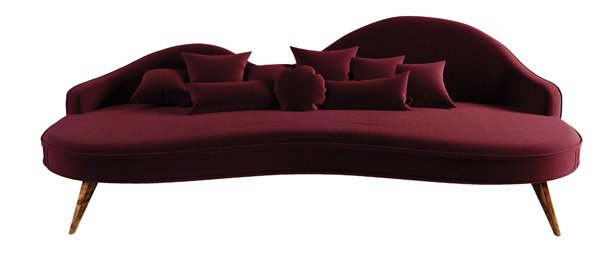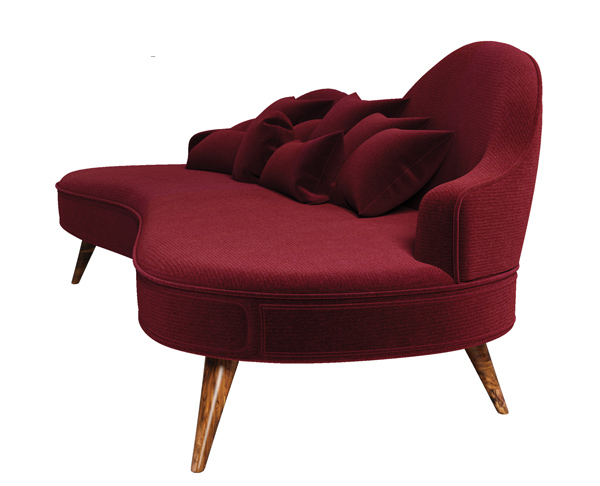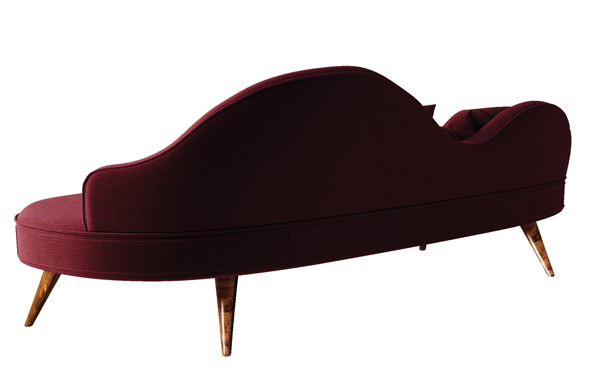 A piece that harmoniously joins the best of two design eras, the solid walnut feet are a feature inspired in the mid-century period, while the shapely upholstery, in cotton velvet marsala, is reminiscent of the great days of art deco. Swanson sofa will be centre piece of your contemporary living room décor.
Retail Price: EU 4,335
www​.ottiu​.com
info@​ottiu.​com