A wallpaper collection of peaceful woodland adventures and gentle forest textures
The Sandberg studio has looked to man's ever-popular passion for nature to inspire its latest collection.
Appropriately named after the Swedish word for a forest, Skog reflects the desire of urbanites to leave the bustling city life behind them for a while. Encapsulating peaceful and revitalising places where city dwellers can exhale and take a break from their urban existence, Skog will be available from August 2015.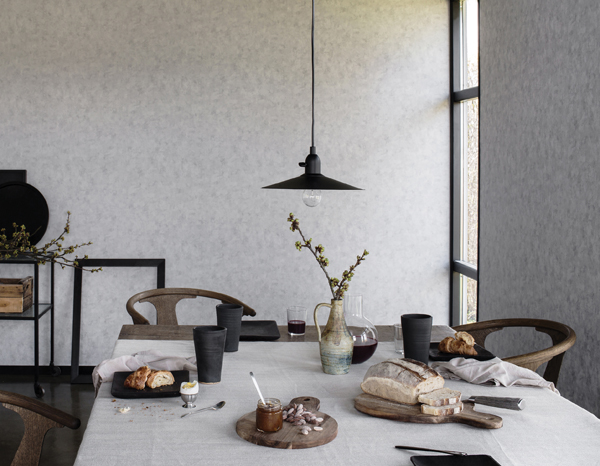 Linne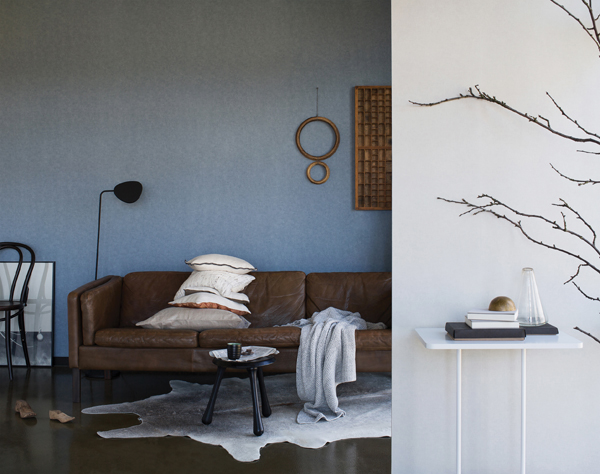 Skog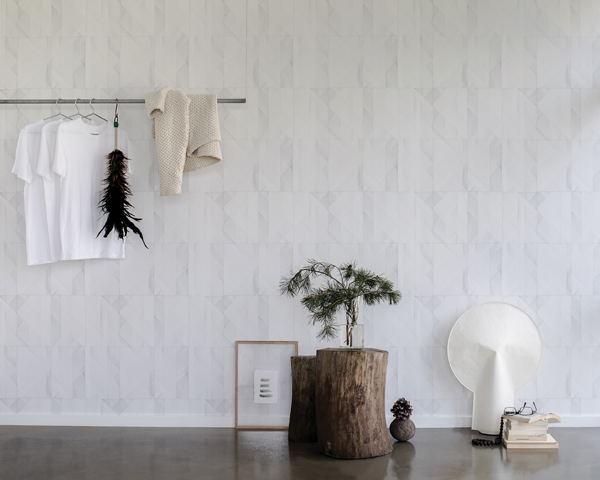 Rost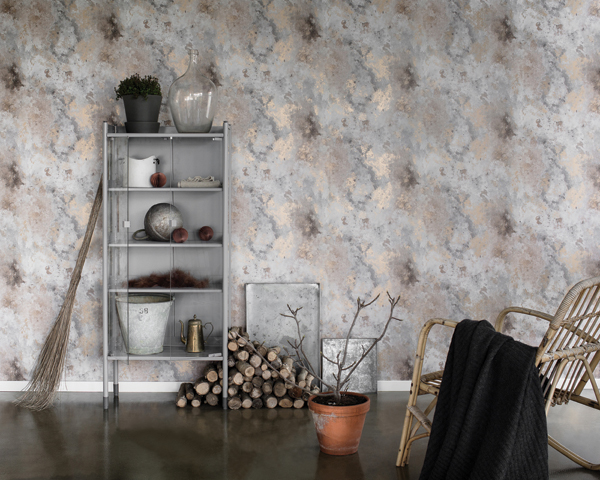 Skal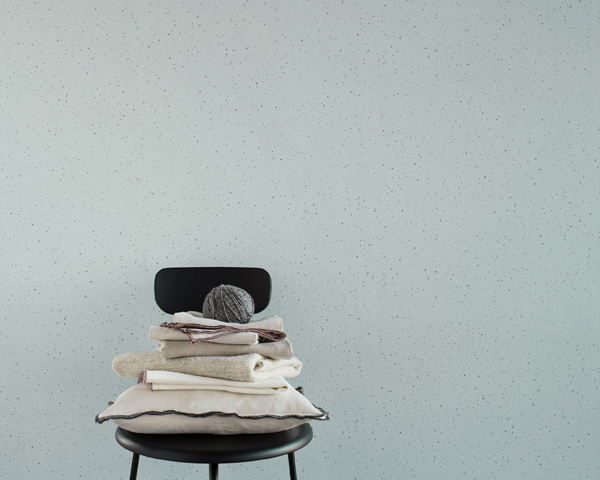 Papper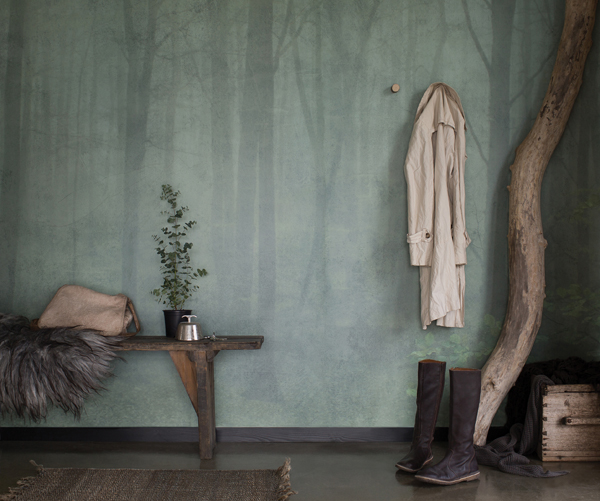 Sten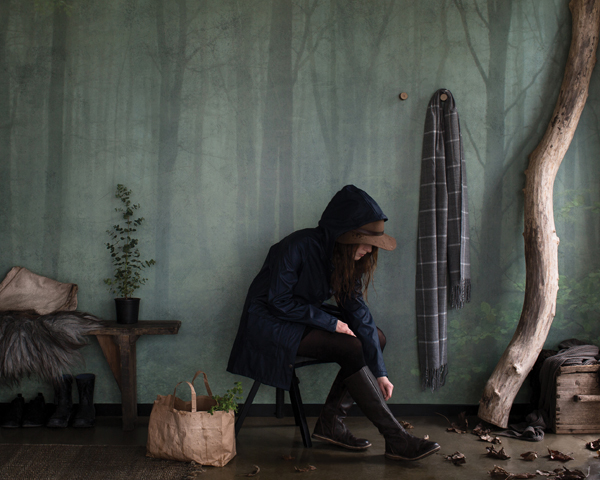 Vatten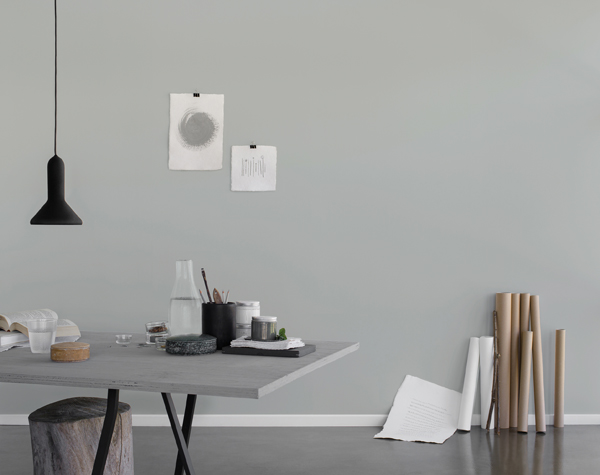 Kalk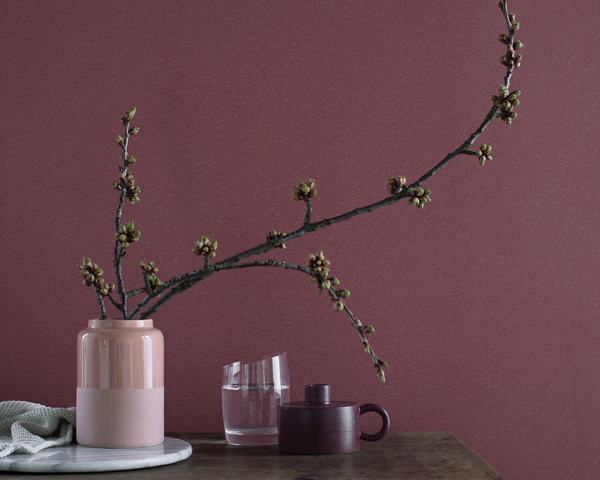 Tweed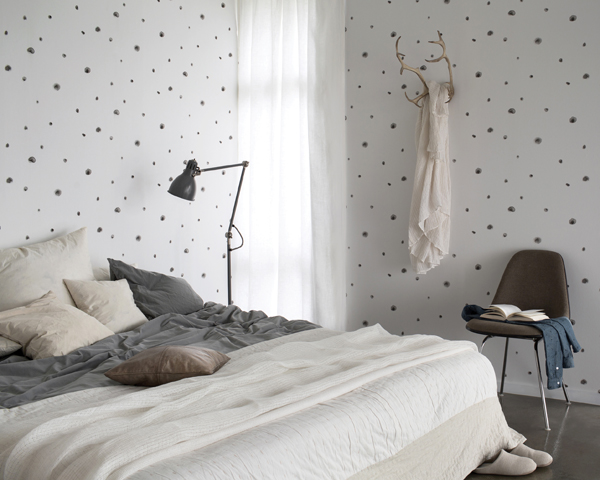 Moodboard
Comprising nine non-woven wallpaper designs in a suitably evocative range of colourways, Skog creates the feeling of escaping the confines of your home and immersing yourself in the beauty of nature – without having to go anywhere!
"We looked for unique, authentic materials that age with dignity," say Sandberg Wallpaper designers Karolina Kroon and Hanna Wendelbo-Hansson. ​"Walking across fields of green moss we found shells of birds' eggs, stones, rusty objects, a worn piece of linen fabric – all so beautiful in their fragility. Once back in the studio we used watercolours to create the patterns and textures in the Skog wallpaper collection."
The result is a peaceful collection with calm, harmonious patterns and motifs that invite nature inside.
Kalk (Lime): This powdery design replicates the nuances and swirling patterns of limestone in its natural form. It is enhanced by a subtly textured surface.

Linne (Linen): A wallpaper illustrating the warp and weft of natural linen and giving the illusion of texture.

Papper (Paper): This paper has the look of delicate pages from a book, layered and folded into soft-edged triangles: a twist on the theme of origami!

Rost (Rust): The gentle patina of rust and erosion in a pastel palette with metallic highlights.

Skal (Shell): Inspired by freshly hatched birds' eggs and created with gentle flicks of watercolour, this design reflects the fragility of nature's creations.

Skog (Forest): A stunning, digitally-printed, statement paper, depicting a magical ancient forest shrouded in mist.

Sten (Stone): A plain wallpaper inspired by stone tones in two mellow colourways.

Tweed (Tweed): A gentle version of the traditional tweed pattern with a hand-printed, deconstructed quality.

Vatten (Water): Droplets of inky water adorn this delicate design, illustrating the first signs of a refreshing rain-storm upon a thirsty ground.

All the Skog wallpapers have been designed in-house by the Sandberg Studio. They are responsibly printed at Sandberg's factory at Ulricehamn or at its parent-company at Borås in the west of Sweden. The printing inks and pigments are water-based, non-toxic and harmless, and no detergents, plasticisers or PVC have been used in the manufacturing process.