Take a big step outdoors
Aspirational designs realising outdoor visions
Staircase design business James Grace recently announced the launch of its new Scott Storey Outdoor Living brand, a high-end bespoke decking solution.
Uniquely tailored to every home and outdoor space, the ability to design and install curved areas alongside existing features such as tiered decks, single platform decks, lighting, balustrades and glass makes for a superior design solution.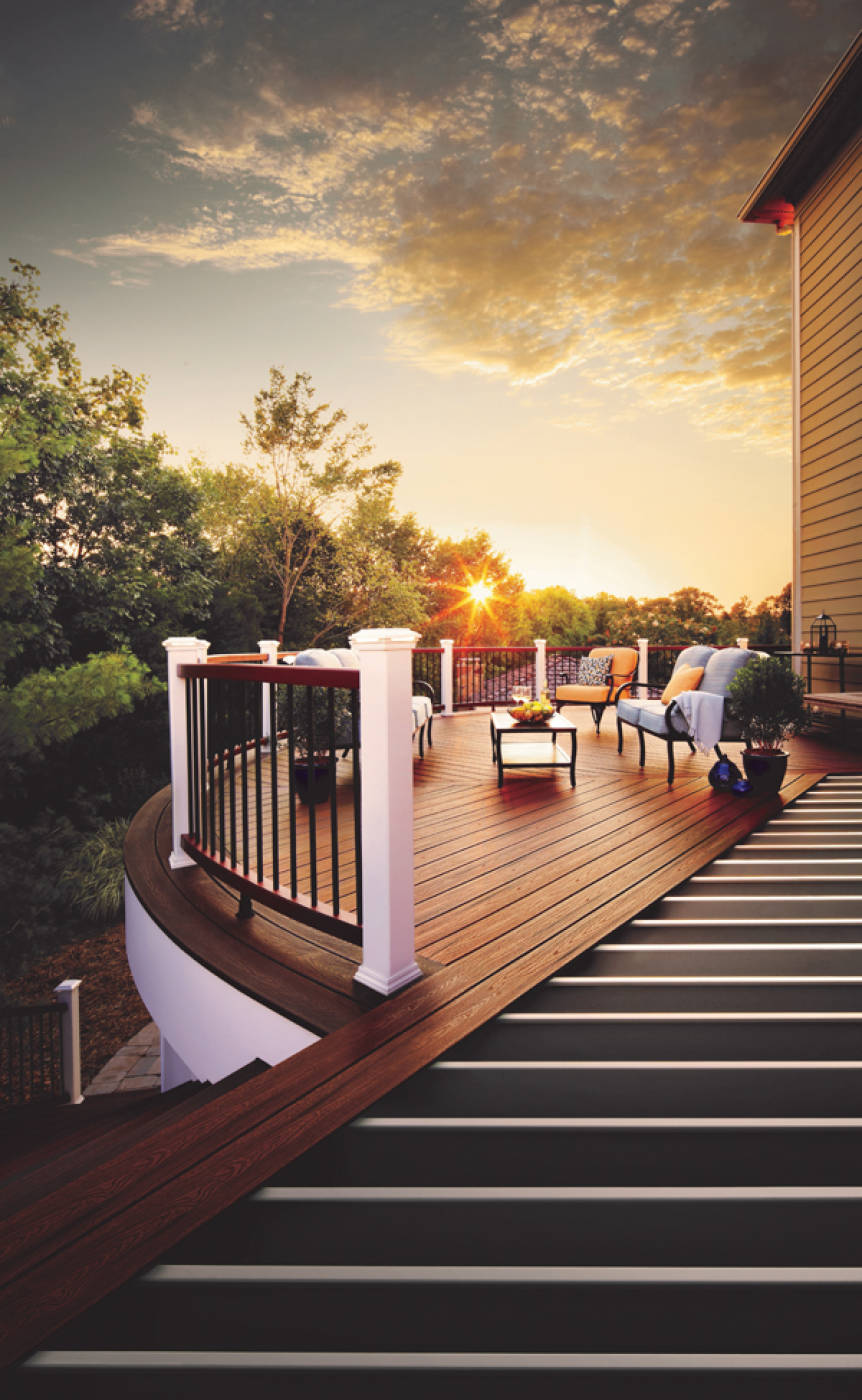 SSOL ensures that every installation offers the utmost durability with very low maintenance. An extensive range of styles and colours means there is a design to suit any garden or home and anti-slip, anti-fungal properties provide a safe and hygienic space for all the family, be they young or old, all year round.
Scott Storey, Managing Director at the James Grace Business, explains: ​"It is a really exciting time for the business as we invest in new markets, NPD and generally enhance our offering. Through partnering with global brand Trex and transferring our carpentry expertise into beautiful outdoor living spaces, our service will be category-leading. Clever design and quality materials, combined with our team's experience means that our decking solutions act as an extension to the home, bringing the outdoors in. Furthermore, increasingly popular features such as hot tubs, outdoor ovens and portable heating maximise usage during all seasons."
Telephone 0808 231 0580 or
email to info@​scottstoreyoutdoorliving.​co.​uk