The Alfriston Rose
Local designer wins National Award for Alfriston Garden
Rose Cottage in Alfriston is a delightful 16th century brick and flint Sussex building. The owners were delighted when it was recently announced as the winner of the SGD Hard Landscaping Award 2015.When the owners moved in a few years ago, there was a pile of old architectural salvage materials in the garden. They asked Juliet to create an evening barbeque garden using the materials available.
Designer Juliet Sargeant set to work to create a garden which was in keeping with the buildings and with planting that glows against the backdrop of the evening sun as it sets to the west of the garden.
The judges were full of praise for the work:
​"A skillful, artistic concept , designed on site with a gentle approach that is sensitive to the landscape. Gives a great sustainable message, demonstrating creativity with existing resources. An original and Individual design that really plays with materials and textures. Very thoughtfully created. Retains character. A break from the ordinary. Has a craft feel that demonstrates different use of materials. Great detailing. Clever ideas"
Juliet has been designing gardens for 20 years, with offices in Alfriston and Rottingdean. Her business specialises in difficult garden sites and challenging projects, such as sloping sites, coastal gardens, poor soils, new builds and conversions.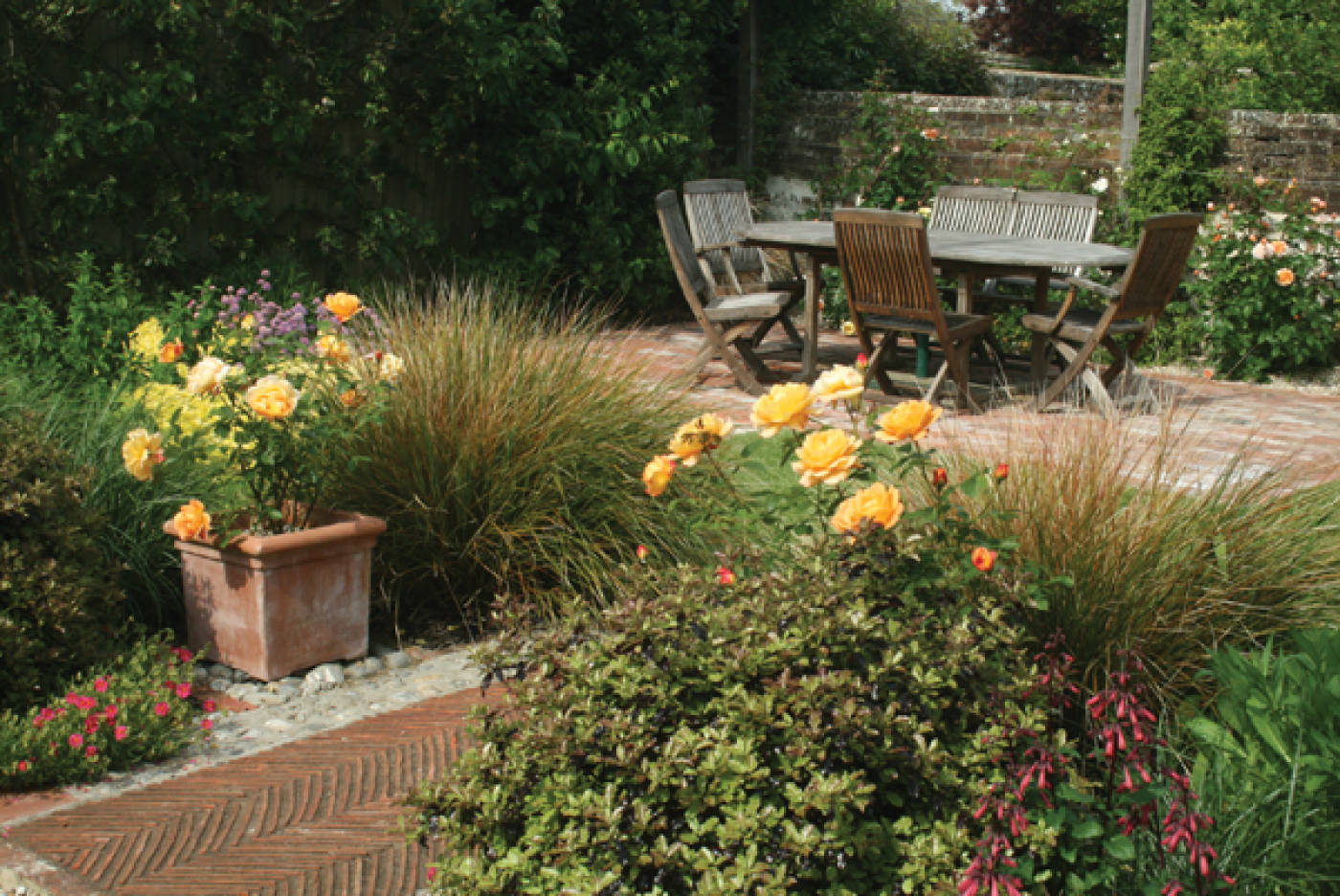 Juliet lectures in garden design and planting, she was previously chair of the Society of Garden Designers and is now an RHS show garden judge. She is currently designing a garden at the RHS Chelsea Flower show this May, which aims to raise awareness about the issue of modern slavery. www​.mod​ernslav​ery​gar​den​.com
Having previously been a medical doctor, Juliet has a special interest in the benefits of gardens to our health and well-being. She has featured on BBC Gardeners World and also the BBC coverage of Chelsea 2015.
Juliet Sargeant
Mobile 07934 496 118
Office : 01273 300 587
www​.juli​et​de​signs​.co​.uk