The future proof dwelling at Ideal Home Show
Kährs' wood flooring designs recently featured in the Ideal Home Show's main feature – three full sized properties, including The Future Proof Home and The Gap House. Kahrs stylish, sustainable designs were chosen by designer, Sophie de Castro, to reflect each property's distinct interior features and eco-credentials.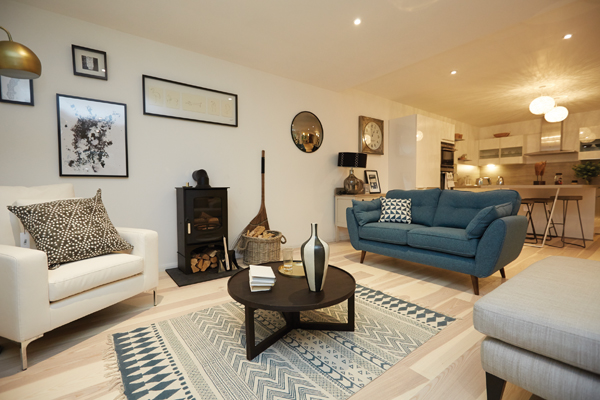 Built by Trivselhus-by-Esh, The Future Proof Home was built in a factory and then assembled on site, with many of its energy saving features embedded into the fabric from the outset. The property had clean lines, synonymous with Swedish architecture; Kährs Ash Sandvig, with it's strong Nordic look and lively graining, complemented the Scandinavian-styling.
Measuring just three metres wide, The Gap House was designed to fit between two buildings; its tiny footprint similar to a garage or allotment space. Clever, convertible features and space saving ideas featured throughout the home, along with Kährs Oak Gate from the Linnea Range. The smart, sustainable wood floor measures just 7mm thick, yet provides an exceptionally durable surface that's easy to handle and install – ideal in the tightest spaces!
To find our more contact Kährs (UK) Ltd on tel. 023 9245 3045, email sales@​kahrs.​com or visit kahrs​.com