Three of the best for the cold winter months
February can be a grim month, but don't despair – here are three of the best of our customer projects with some photos of glorious gardens to inspire you to think of 2016 garden projects and to help get you through the cold winter months. louise@​jacksons-​fencing.​co.​uk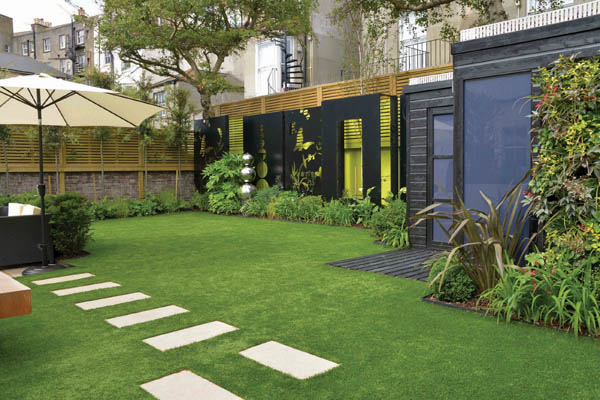 You can read the full story behind these customer projects, the products that were used and see more photos by logging on to your dedicated page www​.jack​sons​-fenc​ing​.co​.uk/​a​s​h​f​o​r​d​local
Above: Jacksons Venetian panels are used to dramatic effect in this stunning garden refurbishment by Brighton designer Dawn Banks – she says, ​"I always use Jacksons Fencing as it provides the high quality contemporary effect required within my designs. The added benefit of the 25 year guarantee is very important when creating a beautiful space for clients. It is important, not only to use the highest quality material, but it is essential that they stay looking good and last for many years to come. A garden is an investment that grows and matures over time, so it is unthinkable to introduce a product that will perish or rot. So by installing Jacksons I can be sure these integral parts of my design will stay looking great as the garden grows around it."
Below: You can almost feel the heat radiating off the gorgeous circular paving in Maureen Vinall's garden designed by Earthstone Landscapes. One of the aims of the redesign was to make what was essentially quite a small garden appear more spacious. This was achieved by terracing different levels within the garden using Jakwall to make flowerbeds that radiate outwards and step upwards from a central round paved area.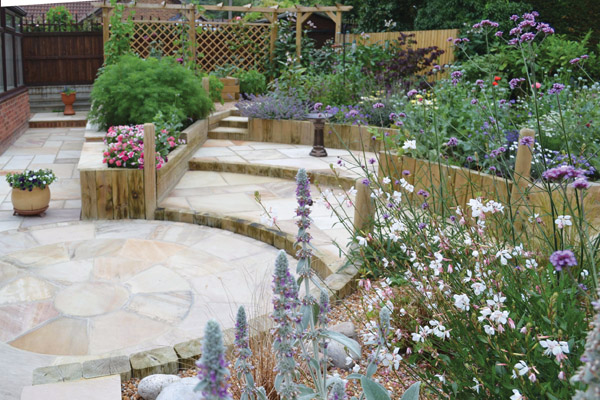 Below: The lovely garden below belongs to Brian Hattersley. He saw the Retreat shelter at a show Jacksons were attending and decided to incorporate it into the design for his new garden. He explained that he actually wanted something a bit larger than the standard Retreat shelter, so he's adapted it to make a ​'one and a half' sized one, see below. I think you will agree, it looks great, especially with the matching Venetian fencing.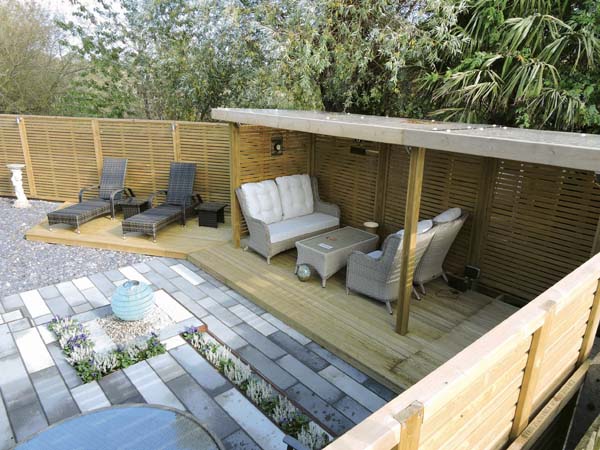 Win £300 of Jacksons vouchers
To enter the free prize draw and be in with a chance to win £300 of Jacksons vouchers simply log on to your dedicated page, address below and follow the easy instructions on how to enter. The draw closes 29.2.16.
To enter go to: www​.jack​sons​-fenc​ing​.co​.uk/​a​s​h​f​o​r​d​local

For info on any of Jacksons products or brochures, please call 0800 408 4754 to talk to your local Jacksons Fencing Centre.
louise@​jacksons-​fencing.​co.​uk