Thyme for herbs
Try planting a selection of tasty herbs valued as much for their ornamental appeal as their flavour and your garden will look almost too good to eat! From sage to thyme, rosemary to clipped bay and flowering chives, combine herbs valued for their ornamental beauty to produce long-lasting displays as well as regular pickings for the kitchen.
There are no hard and fast rules about creating herb gardens, but successful designs often define the space using brick pavers, dividing-up the area with small paths to provide easy access for picking. Go for an informal mix or choose a formal pattern or cartwheel design. As a centrepiece plant a large, shrubby herb such as rosemary or sage, a formally clipped bay tree, or a potted herb arrangement.
In small spaces herbs can be grown in pots, either planting them individually and grouping pots together into displays or creating bold combinations in larger containers. As many herbs have Mediterranean origins they relish a site in full sun where they can bake during summer. Soil must be free-draining too, as wet and waterlogged ground will lead to root damage, and for pots choose a free-draining loam-based compost.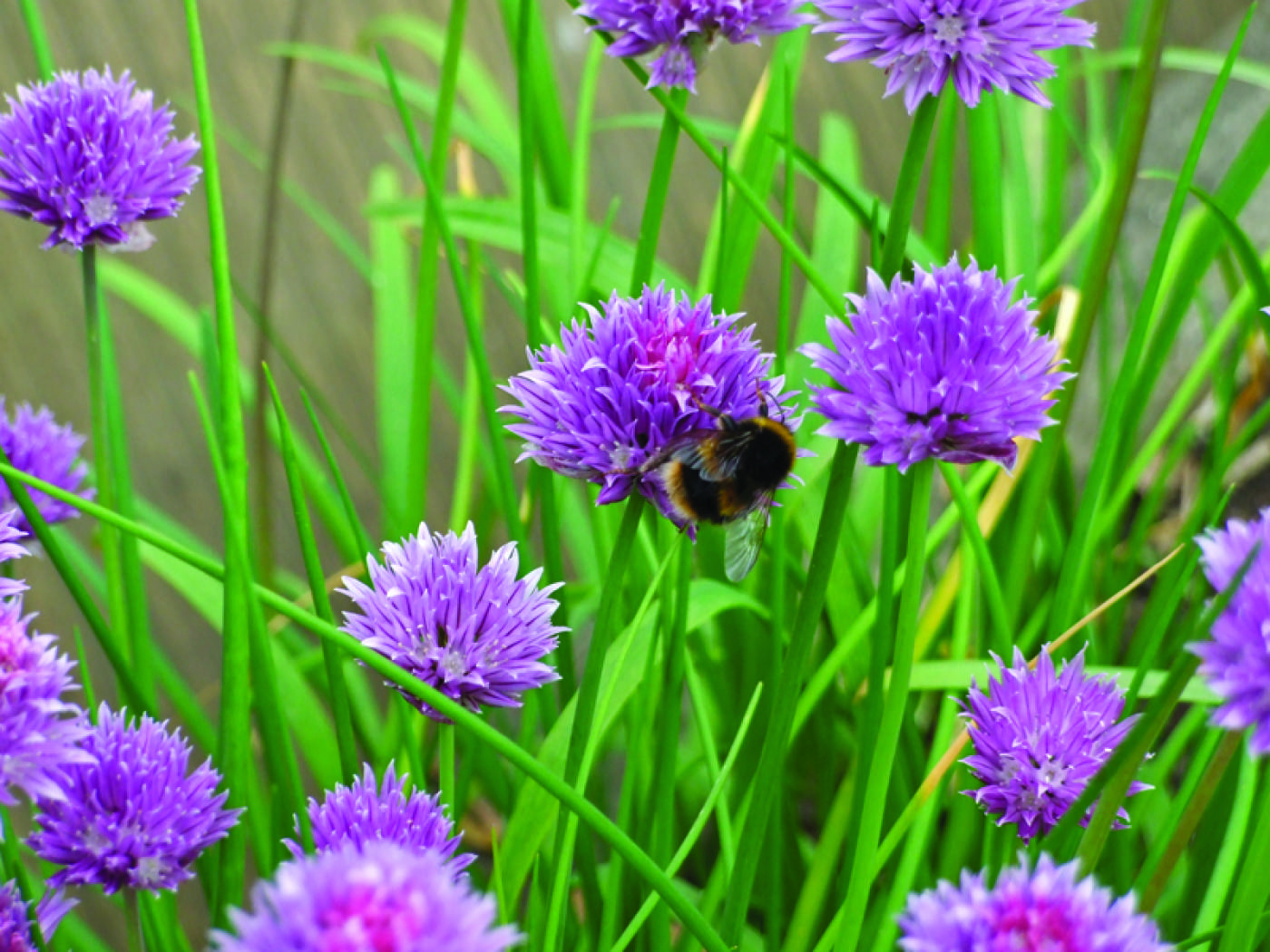 A wonderful assortment of herb plants are available at garden centres now, so buy your favourites to create your own culinary herb gardens. Many herbs can be raised from seed too, so buy packets as well as plants.
Four hardy herbs for pots or borders
Rosemary (Rosmarinus officinalis), Mint varieties, Chives – both regular onion flavoured and Garlic Chives, Thyme (Thymus varieties)
Include AGM winners like golden thyme (Thymus ​'Aureus'), ​'Silver Queen', ​'Pink Chintz', lemon scented ​'Bertram Anderson'.
Top tips for successful herb gardens
1. Regularly picking some herbs, like basil, encourages side shoots to form, keeping plants bushy and productive.
2. Pick and dry the leaves of herbs like thyme, sage, bay and many others to store and use when cooking.
3. Coriander has a habit of bolting or running to seed, but enjoy their flowers as they'll encourage beneficial insects, like hoverflies, into your garden.
Planting combinations:
Chamomile, Greek Myrtle, Hyssop, Lavender, Lemon Verbena
Visit www​.hta​.org​.uk/​p​l​a​n​t​o​f​t​h​e​m​oment for more information and to download the media pack which features: plant information for each month including top plants, tips and companion plant ideas, high and low resolution photos, plus Point-of-Sale samples from Floramedia and Hortipak.