Time for bed…
In a bedroom with up to three times more space
Did you know that fitted furniture will create significantly more storage space thanks to its tailor-made qualities? Creating up to three times more space depending on application, this style of furniture will fit around you and the room in question rather than remain a fixed shape and/or size. Furniture that is ​'off-the-shelf' may end up being too cumbersome or undersized and therefore not provide you with the right type of storage in terms of style and capacity: fitted furniture works harder for you and your home.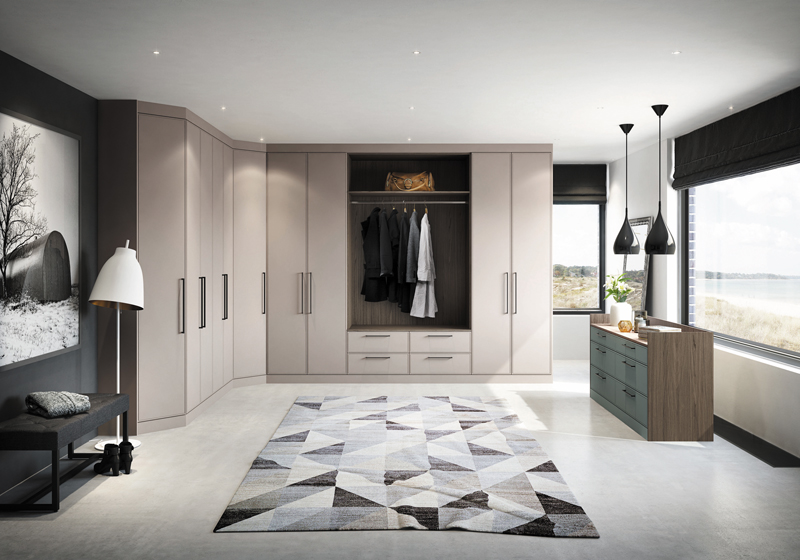 Firstly, you need to determine the area you wish to furnish as this will influence both design and style of bedroom furniture, e.g. layout, storage options, door style and finish. For instance, angled end wardrobes are typically placed in close proximity to the main door as this type of design creates a free path when entering and exiting the room, as well as maximise available storage space.
Accurate measurements are also fundamental, so make sure you check the height of your room, how deep and wide you want or need your furniture to be and whether you will have to accommodate any sloped ceilings or awkward areas of the room. HKS bedroom furniture is made by Daval and it can be simply adjusted, with heights from 1502mm right up to 2750mm and also depth adjustment too. This means they can effectively plan around chimney breasts, alcoves and back slopes that may ordinarily pose a problem. Daval's wardrobes allow a depth from 360mm to 900mm and width from 300mm to 1200mm wide: great for a large run of wardrobes.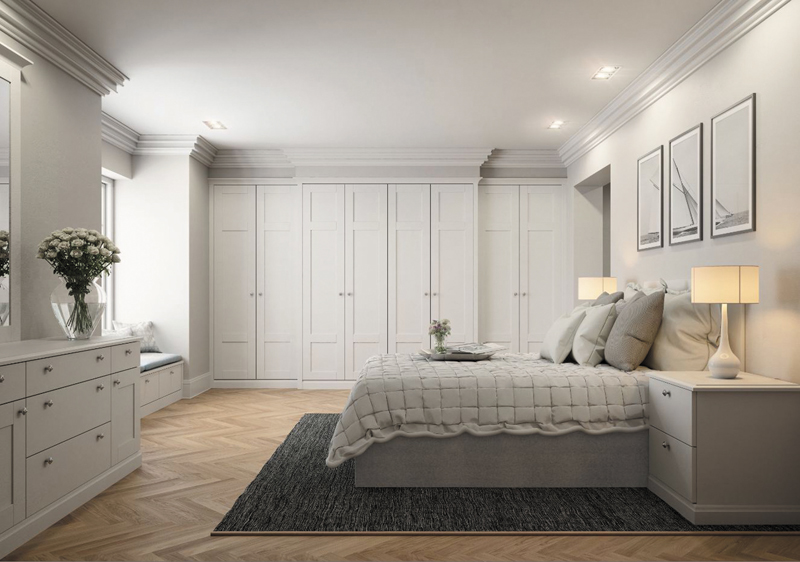 HKS suggests a style that is comfortable and restful, simple or opulent and unquestionably bespoke. Authentic rustic design with modern clean lines is currently the look defining contemporary bedroom furniture that evokes texture, depth and character. Combinations of Grey Oak and variations of Blonde woods like Ash are great for creating this type of warm tactile aesthetic. In contrast, classic bedroom design is taking a ​'less is more' approach with painted wood grain effect furniture and clean lines being used to create a timeless feel, even in the modern home.
White gloss and cashmere are the go to finishes when considering fitted wardrobes in a small bedroom as they provide high reflection with minimal impact to the room. Should you be working with a closed area like a dressing room or walk-in closet then choose an open plan system as this will organise and display everything from everyday, to the occasional items and ensure you do not overshadow the space with an overbearing mass of door frontage.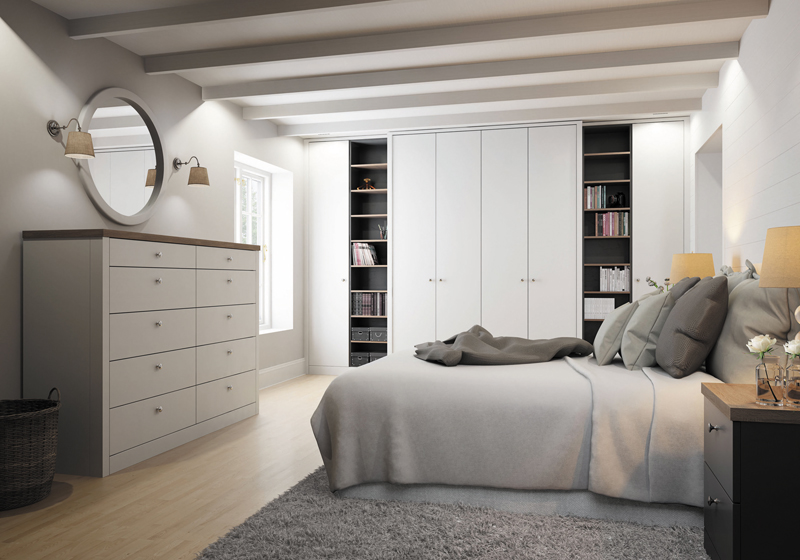 Effective storage solutions are also just as important as exterior styling, which is why HKS can opt for unique interior options that meet individual needs. Whether you have an abundance of tailored garments or a passion for the perfect handbag or pair of shoes, then HKS can provide you with a selection of hidden-away or display options to suit you and your needs. HKS believe in the beauty of creative functionality, proposing ​'his and her' drawer fitments that provide innovative compartments, hanging rails, shoe and trouser racks and specialist pull-out shelving to suit your lifestyle.
Hill House, Mutton Hall Hill, Heathfield, East Sussex TN21 8NL Telephone 01435 865599. www​.hks​-uk​.com