Tolly McRae's limited edition plaid picnic rugs are brim-full of country charm
Tolly McRae's new limited edition checked picnic rugs are the ultimate symbol of rural luxe. The large outdoor-indoor blankets double down as luxury picnic rugs for the summer and cosy, chunky blankets for when the season turns.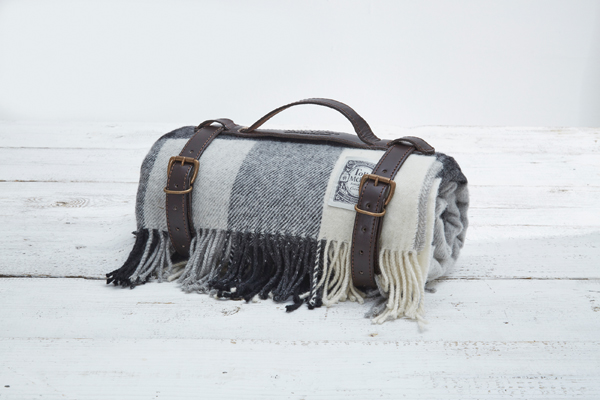 Tolly McRae offers a quintessentially British product, made from quality British wool. The robust weave lends each rug a natural resistance against moisture. This in turn makes the Tolly McRae throws fabulously versatile, whether you want a luxury picnic rug to spread on the grass or a cosy pure wool garden blanket to wrap around your shoulders. When winter approaches, the chequered design is so pertinent, the colours so delicious and the quality so high, these wool throws are perfect indoors too..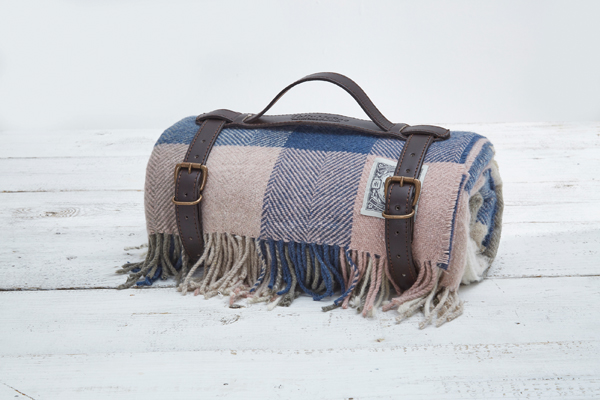 The limited edition picnic rugs are available in two chic checked designs: Black & White and Dusky Check. Black & White is the embodiment of classic country style, while Dusky Check, featuring the very on-trend colour combination of Pale Dogwood and Mid Blue, is perfect for the fashion-forward urbanite's long weekend away.
For the ideal finishing touch to your country-chic picnic, look to the Tolly McRae luxury Blanket Straps, with premium quality brushed brass buckles and luxurious Italian leather! These fine leather blanket carrier straps are great for bundling up your picnic rug. Brilliantly versatile, the picnic rug carrier works as a handle for any bulky blanket. Made for grabbing and going, the blanket straps make light work of chunky blankets, keeping them under control and easy to carry as you lug your stuff to your resting spot.
The blanket straps are available in classic Chestnut Brown, limited edition Yellow and limited edition Blue.