Wendy Cushing Passementerie Designs launches Chelsea Chandeliers on-line.
Crystal and Murano Glass combine with Moroccan Eccentricities all to highlight Tie Backs and Curtain Fabrics in the Collection.
We are delighted to support your Shopping Pages, new Design Projects and Articles of course personally make sure delivery for photographic events or high res pix are sent on time.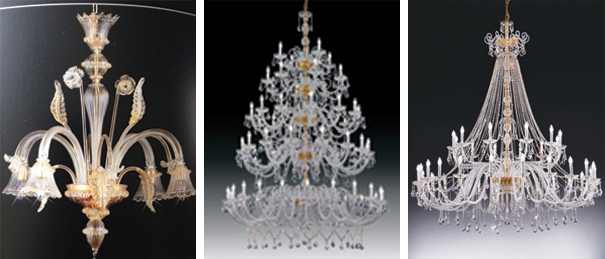 Our stock products as well as exclusive bespoke designs sell extremely well internationally and are admired for the extremely opulent quality, and also… we still produce and manufacture in Great Britain.
Made to order in House, Wendy Cushing Designs and Bespoke Client Commissions
From Curtain Ties & Trimmings, Cushion Accessories, Restoration Projects the Life of a Tassel and Trimming stretches far beyond belief, from Fashion to Vintage Restoration she is acknowledged as the best in the business.
The London based design team offers a full design service in producing exclusive trimming collections for many major fabric houses both in Europe and overseas to co-ordinate with their fabric ranges.
Recent work involves working with Architects and Interiors Designers on large projects in the Middle East, Russia, USA and Asia designing and making custom designed trimmings.
At the moment she is masterminding the Interior Décor of a vast Elizabethan Manor from scratch using all her skills and this includes her unique Crystal Chandeliers used through out the Manor.
Her manufacturing skills, expertise and knowledge have developed from the numerous historical restoration projects which include Windsor Castle, Hampton Court Palace in reproducing 17th and 18th century trimmings in working with the English Heritage and the National Trust in the UK. Historical trimmings are made using the same traditional hand weaving and tassel making techniques used centuries ago.
The Wendy Cushing Collections are available through many leading interior Designers. Chelsea Chandeliers can be seen at The Lumiere Interiors Showroom
57, Belsize Road London NW6 4BE
Mail order and custom inquiries can be made directly to the studio.
Studio: 020 3489 9978
Sales@​wendycushing.​co.​uk
www​.wendy​cush​ingde​signs​.com
www​.chelseachan​de​liers​.co​.uk