What a difference a deck makes…
That might be a rather cheesy pun, but the sentiment is quite sincere – hopefully it will get your attention, you may read on, then I can tell you a little about the difference a deck can make to you?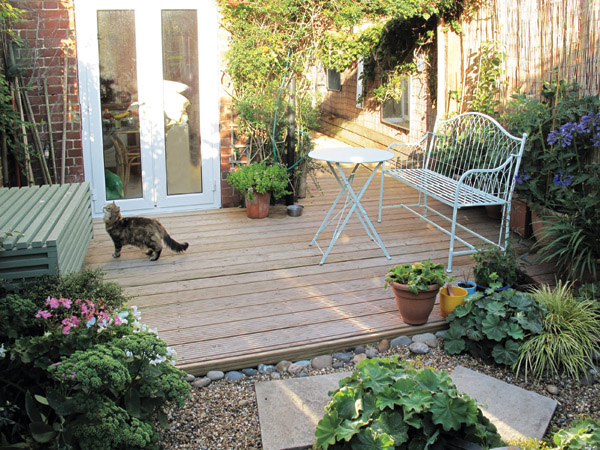 With the heady promise of long hot summer days, our thoughts readily turn to making the most of our outside space. I don't think I'm alone in wanting to get projects sorted, so I can get the hard work out of the way and then be outside relaxing and enjoying the better weather. This is exactly what spurred me on to get a decking project underway last March.
I had an area at home leading out to the back garden from two sets of French windows. It was rather depressing and dingy, especially as this was what you saw from the house and the first thing that you saw when stepping outside. Not a great first impression!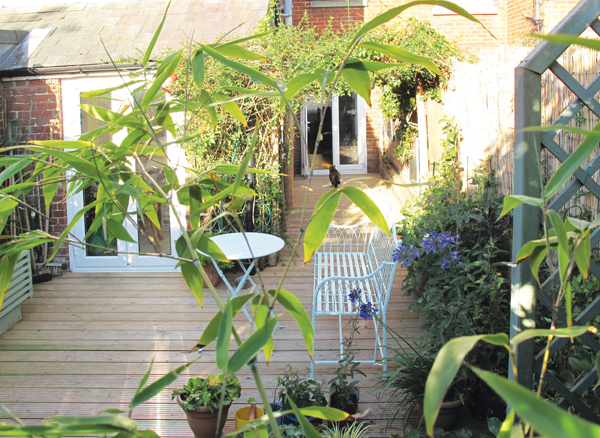 My plan was to consolidate the two areas adjacent to the doors, cover over some old concrete, take out old decking tiles and remove a rockery. By covering it with an L shaped deck, there would be room for a small bistro style table set – this part of the garden gets the morning sun, so it will be lovely for weekend breakfasts. There would also be room for a storage box, planters for fruit trees and decorative planting. All in all, a much better use of space. We managed to get this completed well before Easter, which was great because it meant other weekends could be spent doing the nice stuff like sourcing plants, pots and prettying up other parts of the garden.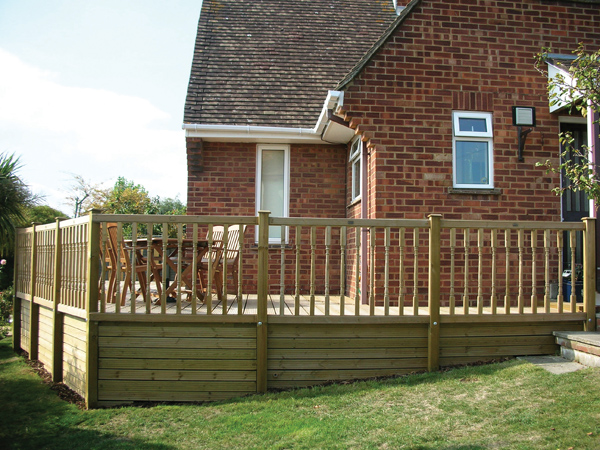 This was a fairly simple use of deck, but there's so much more that it can do. The example shows how it can make sloping ground useable – as you can see there was quite a drop from the back of this house to the grass, which previously had some concrete steps down to the lawn. The decked area is now level with the house, enabling the occupants to enjoy a large raised deck perfect for dining and relaxing.
It must be said that when committing to a project like this you would want the materials to last, so it's well worth investing in Jacksons deck boards, which like all their timber products are guaranteed for 25 years. If you go to your dedicated web page www​.jack​sons​-fenc​ing​.co​.uk/​a​s​h​f​o​r​d​local there are links to info on decking to help you find out more.
louise@​jacksons-​fencing.​co.​uk
For info on any of Jacksons products or brochures, call 0800 408 4754 to talk to your local Jacksons Fencing Centre.
Win £300 of Jacksons vouchers
To enter the free prize draw and be in with a chance to win £300 of Jacksons vouchers simply log on to your dedicated page, address below and follow the easy instructions on how to enter. The draw closes 30.6.16.
www​.jack​sons​-fenc​ing​.co​.uk/​a​s​h​f​o​r​d​local