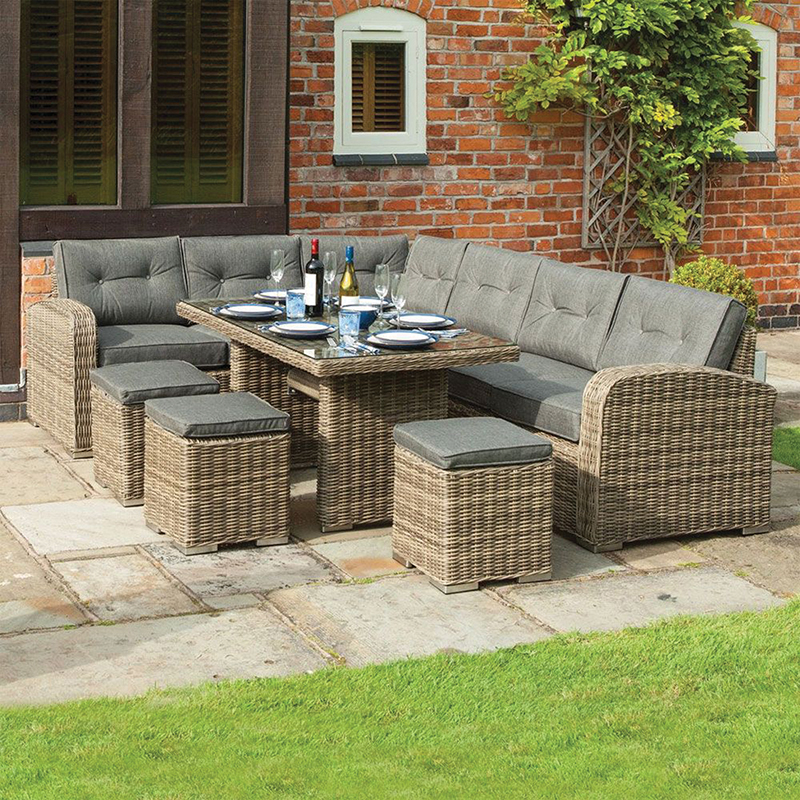 Research shows that sprucing up your garden can add significant value to the average price of a property, especially in towns. When many homeowners and potential purchasers look at houses, attention turns to how to make the most of any outdoor space properties may have.
Call in the landscapers
For a complete garden makeover and an eye on the possibility of your home going on the market in future years, it would be wise to invest in a professional landscape gardener for the complete wow factor. If you are not considering a move, then the benefits of relaxing in your bespoke designer garden surroundings for years to come goes without saying. That said, the following tips will keep your garden on the straight and narrow path running up to the summer months.
Grass cutting cuts the mustard
The first thing anyone should do to make their garden space look better is to simply give the lawn a mow. It's surprising what a difference something so simple can make. What also helps is making sure the edges are nicely trimmed as well as removing any remaining leaves that have fallen, especially in the Spring months.
Weeding works wonders
Once the lawn is in shape it's time to move to the flower beds and dig out those pesky weeds. If there's any too tough to handle using your bare hands it may be a good idea to purchase a weed puller to help. Once they're all out of the beds double check any paved areas as well as the driveway. If weeds are getting through here, they're likely going to be tougher to get rid of.
Don't sit on the fence
Something else that really shows a home's age is how worn the fences are. A new coat of paint will either show that the current owner is taking care of their property or help mask the house's real age.
Treat that dreary decking
The same goes for any wooden decking you may have. All wood that is left outside to the elements needs to be kept on top of and the best place to start is with treatments, stains and preservers. These will help protect the wood from all weather conditions. Perfect for the rather unpredictable, but usually poor UK weather.
Zone your garden
Decking, along with other patio or paved areas are great at making different zones in your garden. If you have the space, these are important for breaking up the garden space into separate areas used for different things. For example, the decking area's is a place where you can relax and unwind, and the patio is where any outdoor eating may take place. Keeping these areas away from the lawn helps keep it from wear.
Spruce up patio and paving
If you do have any patio or paved areas, make sure there's no cracks. This is particularly off-putting to young families as uneven or cracked paving could be dangerous to little ones.
Enjoy the sun with outdoor furniture
People want to be able to enjoy the sun wherever they can get the opportunity. Having an area where the homeowner can sit back and relax or to entertain outside can be very attractive to potential buyers.
Pot those plants
When you do have an area that is paved or decked it helps to add some potted plants to the space to keep the flow of the garden going. You want the seating area to be a part of the garden not disconnected.
Water features work
Having a water feature is the ultimate in pure relaxation and can help your garden because a place of blissful escapism. They sound expensive but you can get some fantastic water features for under £200.
Outdoors loves lighting
Just because it's gone dark outside doesn't mean you should have to go inside. On summer evenings or just when you haven't finished enjoying your outdoor space your garden should have adequate lighting in order to keep doing what you're doing no matter how bright it is outside. Outdoor lights are also a great security feature!
Keep an outdoor space secure
Speaking of security, it's always nice to know that whether you're going to be in or out, your garden area is going to be safe. All entrances/entrance ways should be able to be locked so no unwanted guests can easily walk around or enter of their own accord.
Keep it private
Similarly, passers by shouldn't be able to see into your back garden as you want to make this outdoor space one where you cannot be interrupted or feel like you're being watched. Sometimes this can be tricky in built up areas but there are measures you can take to keep your garden as private as possible. For example, tall growing bushes could line those fences with see-through sections or how about climbing plants if space is restricted?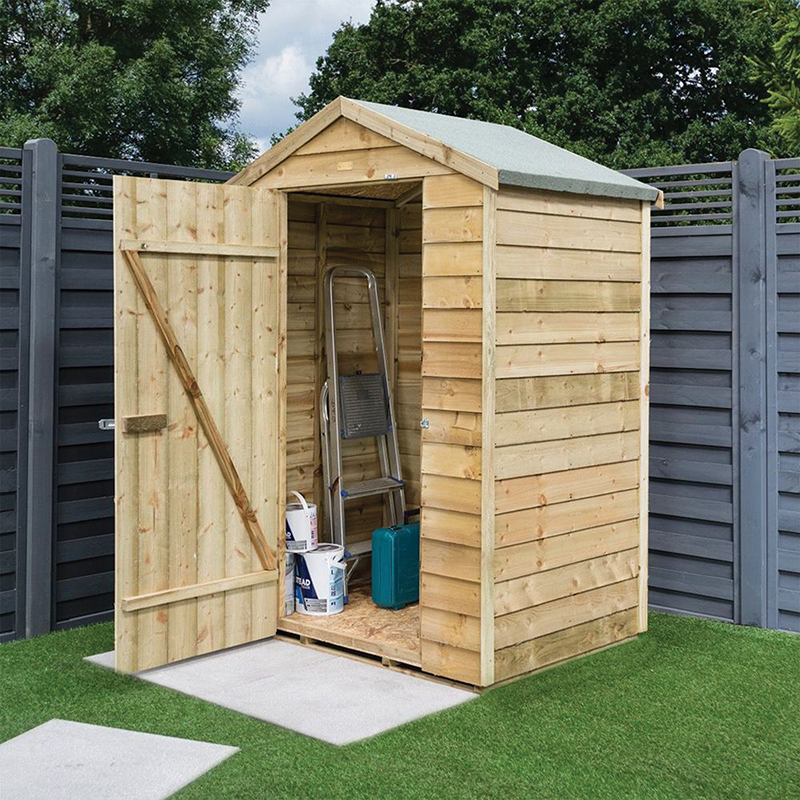 Shed sorted
Did you know that 82% of estate agents and property experts agreed that a decent sized shed would add the most value to a property? It's true. Sheds are fantastic for storing away unsightly and bulky objects that can ruin a beautiful garden view.
Outbuilding opportunities
If you really want to wow potential buyers, then why not give them an outbuilding where they can be completely uninterrupted, whilst being able to enjoy the beauty of the outdoors? This is perfect for those that perhaps work from home and don't want to be cooped up indoors all day or for people who just want to keep dry outside even if the weather is being particularly British on that day.
Keep it low maintenance
Our final tip is possibly our most simple yet most important one at the same time, and that is to have a garden that is low maintenance. Nobody wants a garden that looks difficult to upkeep.
We hope this article gives some helpful pointers and will uplift some gardens in the county.