Expert advice for home painting during lockdown
With many Brits trying to make the most their time at home, it's the perfect time for a decoration change. A nice lick of paint ought to do the trick.
But what is the best way to paint a room? Experts at Pricey​our​job​.co​.uk have provided their advice on how paint a wall effectively, and maintain its appearance.
Understanding the best techniques, equipment and tools to use could help you to create an extremely professional-looking finish.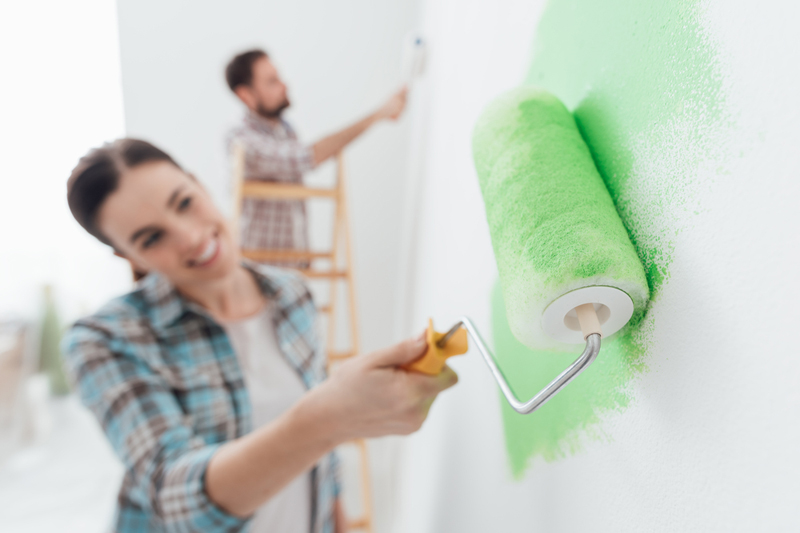 Best Paint Applicators and Equipment
The best painting equipment depends on the type of finish required and what kind of wall you're painting. Generally speaking, the best equipment for every situation include:
Edging paintbrush – If you want perfect edges, purchasing a paintbrush exclusively for edging is a must.
Roller – This is the traditional painting tool that's been around for generations because it does the job so well.
Miniature roller – These smaller rollers can help with smaller wall spaces and edging.
Long roller – If your walls are high, or you're painting a ceiling, a long roller can help you reach those high places.
Paint pads – This pad can make painting effortless and leave your walls with a smooth finish. They do need more loading than a roller, but still a great addition to your painting equipment collection.
Masking tape – Masking tape is essential if you want straight, clean lines.
Paint tray – Paint trays limit the mess created and are for more efficient than trying to use a paint tin.
And while we understand it's a difficult time to purchase non-essential items, here are some alternative ideas:

If you don't have a paint tray to hand, try using scrap pieces of wood. Foil trays or baking trays are also great alternatives. Wrapping them in clingfilm or a plastic bag can stop them from getting ruined.
Bath sponges are a great way to paint walls and leave a striking effect on your walls.
Custom-made paintbrushes can be fashioned from old toothbrushes, cotton wool or foam can also be used.

Priming a Wall
Before starting, priming your walls is a great tip, especially if you're changing colour. It provides a base coat and covers up and unsightly stains. Paint primers are usually thicker than standard paint and can take a little longer to dry, but you'll be left with a stable surface for your colour coat.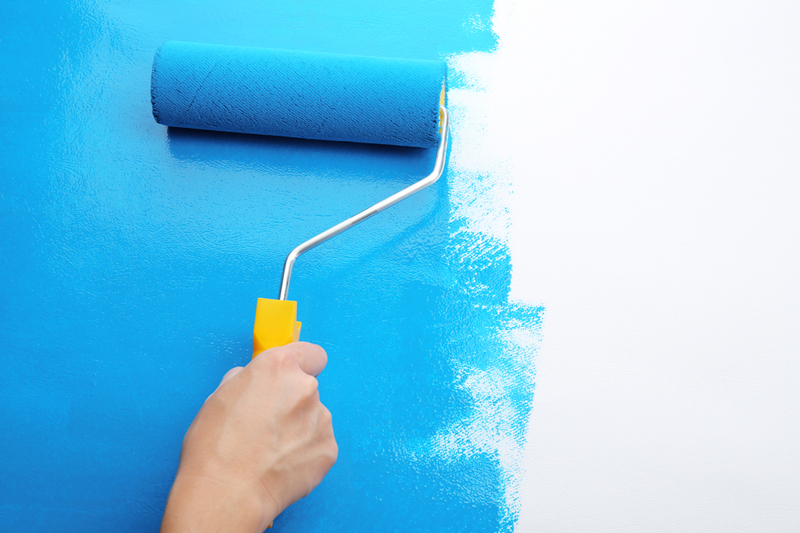 Best Methods to Paint Walls
Sticking to the following method can help you obtain a real professional-looking finish:
Clear the room you are painting of any furniture as much as possible. If you can't remove all furniture, cover it with old sheets.
Lay down old sheets on the flooring and cover it as well as you can. Using masking tape to stick down sheeting can secure it in place.
Next, use masking tape on any areas that you don't want to be painted (skirting boards, ceiling, etc.); this will also help with a clean finish.
Load up your painting tray and start painting the edges first. Either with a paintbrush or an edging paintbrush.
After you've finished the edges, next grab your roller (or paint pad), start from the painted edges and paint in a W shape across the wall, ensuring you spread the paint evenly.
To get rid of any brush or roller strokes, push a roller with hardly any pressure from the very top of the wall (in a straight line) to the bottom of the wall.
Maintaining a Painted Wall
After all that effort, you want your painted wall to stay fresh. To maintain your painted walls, make sure to dust them often using a microfibre dust cloth. In areas such as the bathroom or kitchen, it's worth gently cleaning walls with a damp cloth and soapy water once a year, to rid them of any grime and residue."