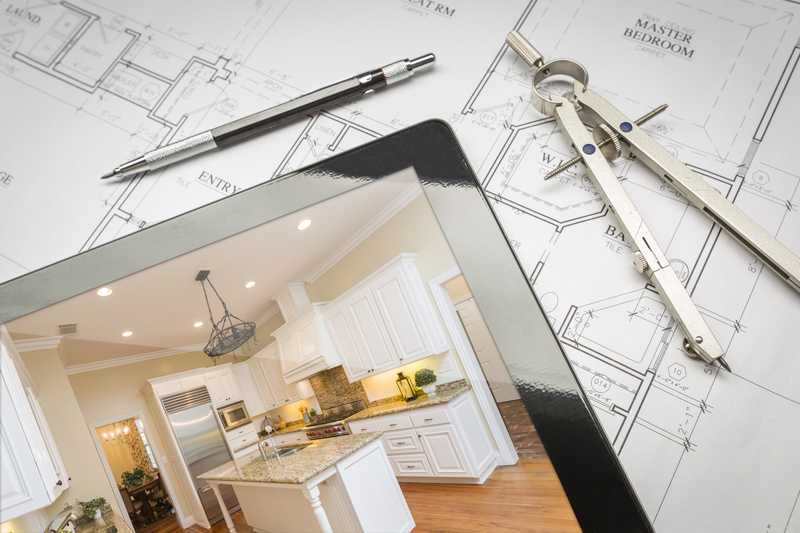 Four easy household improvements you can achieve during lockdown – without leaving your home
With most of us currently sitting and staring at the same four walls for days on end, it's easy to start finding fault with our existing household arrangements and décor. While it might be tempting to rush out to the nearest hardware store or builders' merchant and start painting your living room, we still have a duty to avoid unnecessary trips to the shops and remain at home wherever possible to protect the NHS.
However, despair not. Here, Rex Nye, Managing Director at online builders' merchants NYEs Building Supplies, provides his top tips for some of the easy household improvements you can make without even leaving your home.
Become your own kitchen designer
Desperate for a new kitchen or dying for an updated dining room? Well, now you can design your own without even having to leave the comfort of your kitchen table. Part of the fun of improvement projects is planning how your space will be used and what better way to get precisely what you want than by becoming your own personal design team. There are a number of free online design tools to get you started, including www​.kitchen​plan​ner​.net, which will guide you through the planning process and create a 3D view of your dream kitchen. Of course, you might have to wait some time before you see the end results but at least you'll have something to look forward to once lockdown is lifted.
Spruce up the garden
If you're lucky enough to have a garden, now is the ideal time to be tidying it up for the summer or preparing it for an imminent project. For example, if you're planning on installing a new patio in future, researching ideas, taking measurements and investigating the different use of materials and how these might work for you, such as composite decking and porcelain paving, are great ways to get started. Aside from more straightforward tasks, including pruning, weeding, mowing and treating plants, getting rid of clutter, checking guttering and inspecting fencing are all jobs that should also be on your garden tick list.
Give your driveway some kerb appeal
If your driveway is looking drab, there are a few simple things you can do to freshen it up. The colder months will have no doubt left most driveways looking dirty and past their best. Using a pressure washer is the perfect way to get yours looking good in no time. However, if you don't have a pressure washer, then you can clean down most hard standing, such as concrete, with soap and water. Although this might mean a bit more elbow grease, it will be worth the effort. Don't forget to rid your driveway of any weeds and debris beforehand.
Tidy up your interior walls
Over time interior walls will attract dirt, scuffs, scrapes and marks. If you have any leftover paint from when your walls were last decorated, then the simple solution will be to touch up these imperfections with a quick lick of paint on the offending areas. However, this doesn't always leave your wall looking its best and might even make matters worse. Until you can completely recover the whole wall, try removing scuffs with a clean, damp washcloth. Dab the wet washcloth onto the mark until it disappears and then, once it is removed, wipe down the wall with a clean, dry cloth.