Let there be light – Breathe new life into the kitchen with pastel splashbacks
AluSplash and its unrivalled collection of aluminium-based splashbacks in soft pastel shades. From light blue to warm grey, gentle pops of colour create a sense of calm and serenity – providing the perfect backdrop to the heart of your home. With the option of either metallic or solid finishes, the serene hues presented across the collection will assist in adding depth to the surfaces of your home. The panels pair beautifully with bolder patterns and colours as well as subdued, neutral schemes. Recognised as an eco-label brand, AluSplash has made it a priority to deliver products that are not only less harmful to the environment but that also offer a striking finish to the modern home.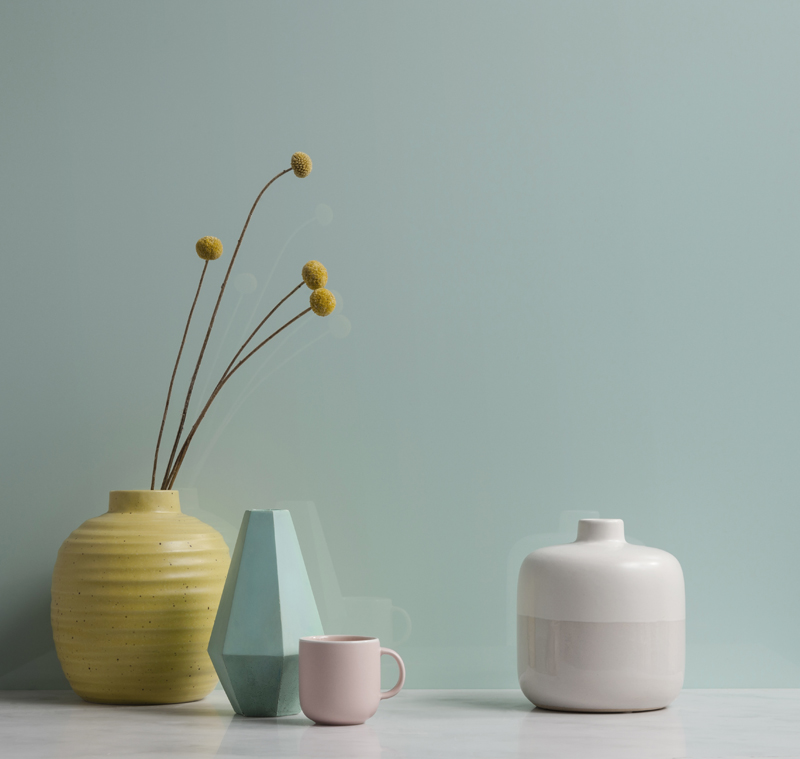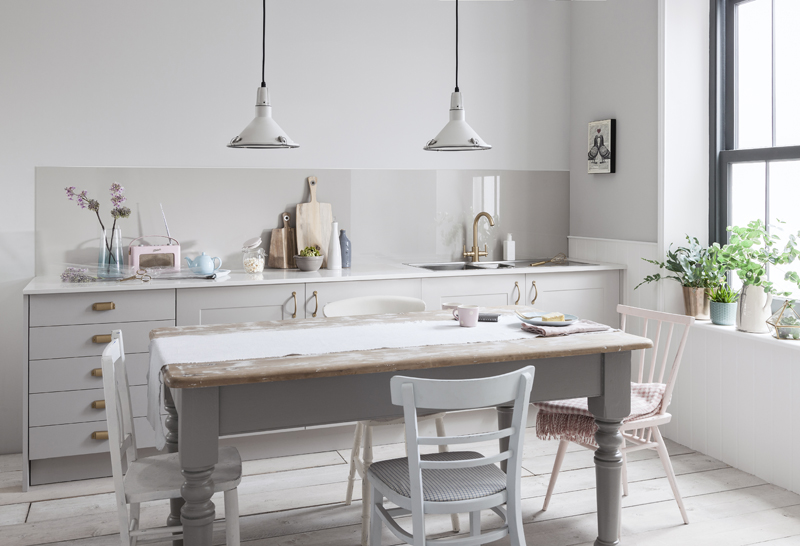 Whether you're opting for a country or townhouse look, homeowners can choose from the minty hues of Ocean Wave to the soothing pastel blue shades of Blue Bird. Each panel works beautifully with contrasting textures, modern cabinetry and curvaceous ceramics, promising a truly characterful look throughout. For those opting for a look that is more minimalist and modern, the understated yet refreshing tones of Warm Grey add a calming appeal. This harmonious colour pairs beautifully with statement vases, beautiful seasonal blooms and brassware in brushed gold tones for added contrast.
Delivering a long-lasting finish, AluSplash panels are also easy to install and maintain as well as being fire, steam and water resistant, making them the ultimate backdrop that will blend beautifully into the modern home.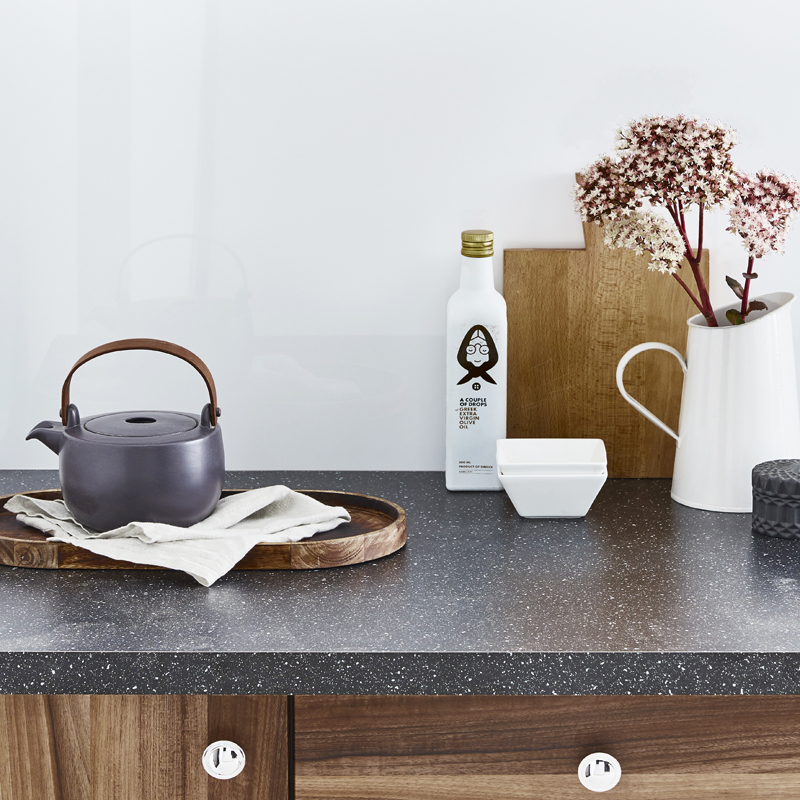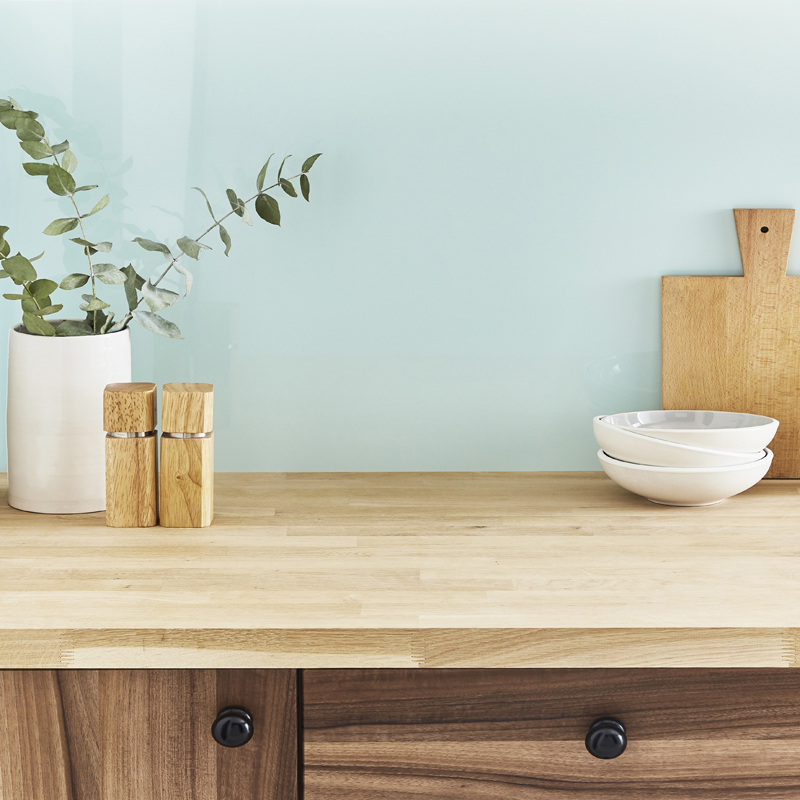 Solid Coloured Splashbacks: Prices start from £109 for a 900 × 600mm or 900 × 800mm panel. They're available from Wickes, BenchMarx Kitchens and Joinery, MKM Building Supplies, Screwfix and Homebase, Toolstation, Leekes stores and other Fortis Buying Group members across the U.K. Metallic Elegance Splashbacks, available from Häfele Studio Partners. Pricing on application in bespoke sizes.