Roman launch Fluted Glass Wetroom Panels into the Liberty range
Europe's leading shower designer and manufacturer, Roman, has unveiled a stylish and decorative glass options on wetroom panels into the Liberty range.
The UK's main bathroom event, KBB, which took place in March, saw Roman's new Liberty Fluted Glass Wetroom Panels awarded the ​'most innovative product' title and featured in the event's Design Trail by Designer Magazine.
This on-trend wetroom panel is available in a matt black finish as well as silver chrome, which will coordinate beautifully with fittings across the bathroom. The optional pivoting deflector panel completes the look and is designed to increase water integrity around the wetroom area.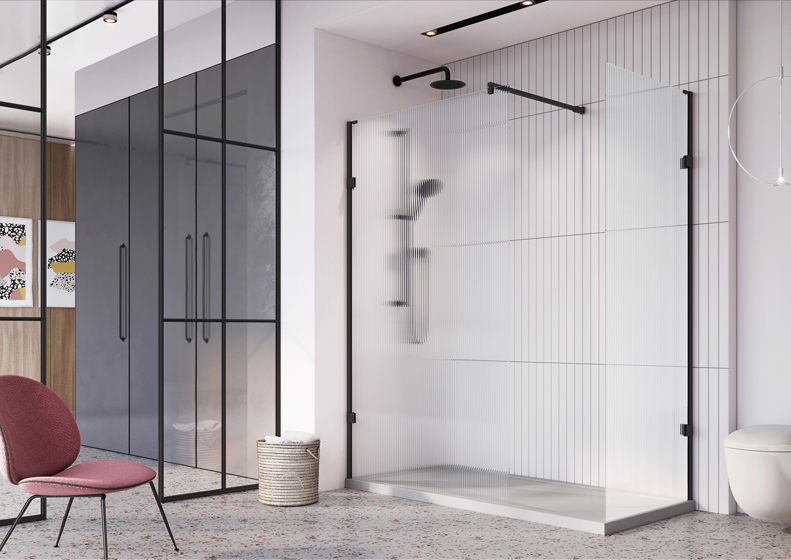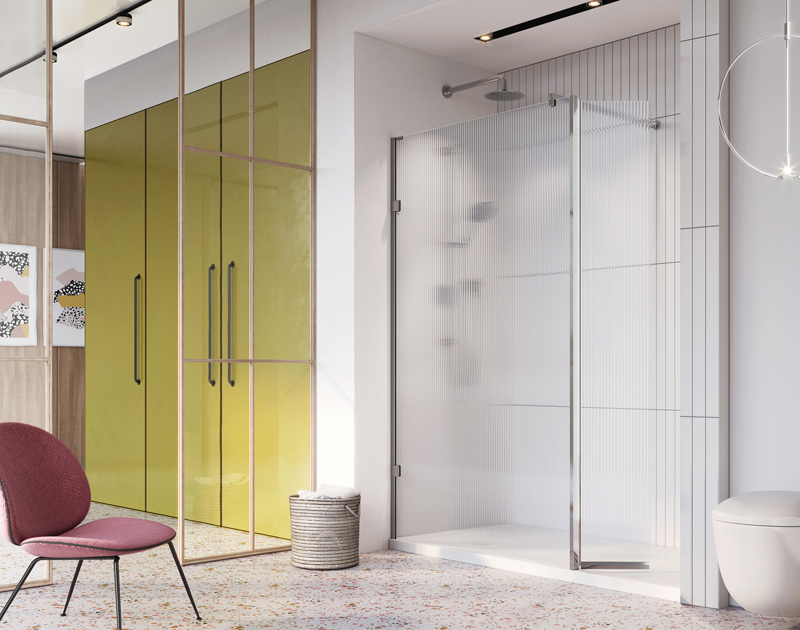 Designer brands are moving away from chrome and clear glass into coloured finishes and increasingly into textured and printed glass.
Matt black has become a fashionable colour choice for showers, chrome fittings and accessories. Roman's new Liberty Black Grid collection is bold enough to make a statement in any space; the black grid latticed style encapsulates industrial chic with an elegant twist.
The nature of the fluted glass wetroom panel means it can be installed on a tray or straight to floor; it features a unique tape sealing system technology to eliminate all vertical, visible silicone.
Roman have been supplying fluted glass for some time within the international hotel and hospitality market.
David Osborne, Managing Director at Roman, says: ​"Fluted glass has been re-emerging over the last few years in the higher end hotel sector. The glass texture distorts light and therefore offers a degree of obscurity without reducing the light in the showering area, but moreover it is the finished look of the panels which demands attention and adds value."
For a brochure, email brochures@​roman-​showers.​com