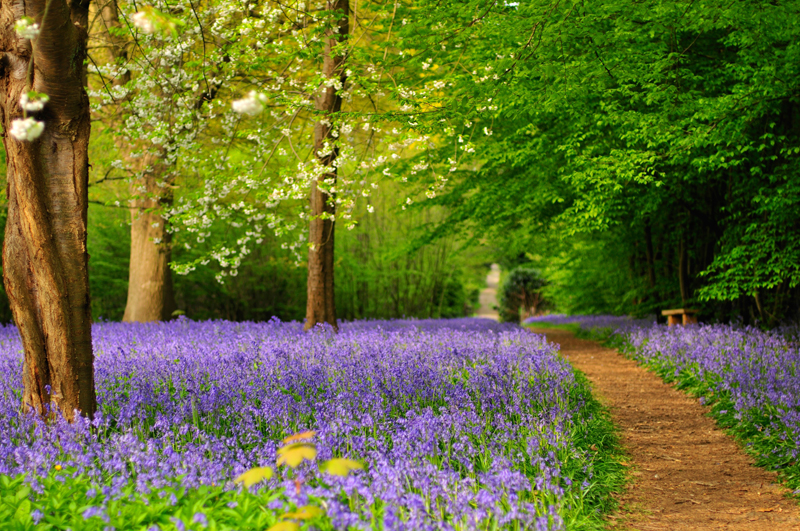 10 of Kent's prettiest villages
Do some online research then, when we're given the all clear post Covert-19, be sure to spend a few days exploring these Kent villages – they just exude charm and atmosphere.
Aylesford
Hunched on the scenic banks of the River Medway, and accessible by a medieval stone bridge, is the picturesque village of Aylesford.
Many of the buildings in the oldest part of the village are of great antiquity: Chequers Inn, George House (formerly a coaching inn), and the alms-houses among them. St Peter and St Paul's church, parts of which date back to the Norman invasion, sit on a hill overlooking the village.
Visit: Kit's Coty House a Neolithic monument of significant historical interest. The monument, made of large stones called ​'megaliths', leads to a tomb that is believed to date back as far as 4000BC.
Eat and drink: Head to the Village Pantry, a vintage style tearoom (@thevillagepantry1) for afternoon tea. If you fancy a pint and some home-cooked food, duck into the Hengist a 16th century pub and restaurant.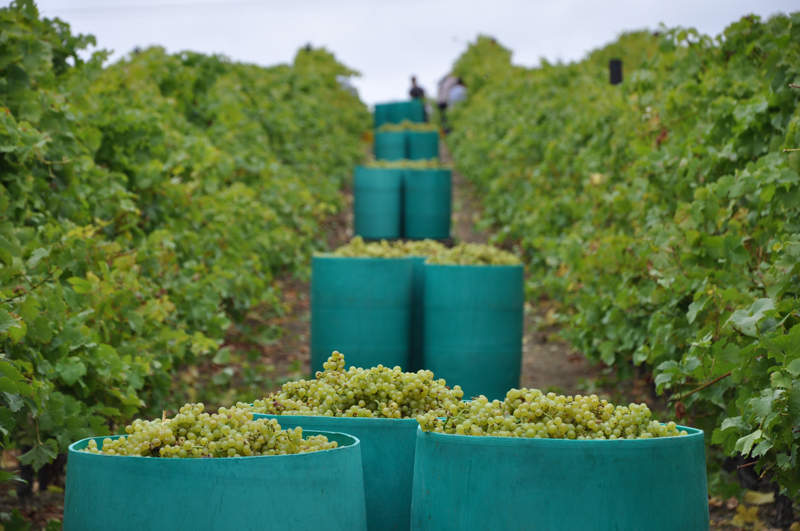 Biddenden
Biddenden is a mostly agricultural, wooded village and civil parish which lies on the Weald of Kent, some 5 miles north of Tenterden. It was once a centre for the Wealden iron industry and of clothmaking.
All Saints Biddenden is the parish church, built circa the 13th century. During the half-century reign of Edward III, Flemish clothworkers were settled in the area. The ready availability of raw materials led to the establishment of a flourishing textile industry. Wealth from this industry built many of the fine houses in town.
An important cottage industry has developed to the west, where numerous vineyards and orchards produce varietal wines, ciders and juices.
Visit: Biddenden Vineyards are open to visitors and have regular wine tasting sessions. Afterwards you can take a stroll through the vineyards.
Eat and drink: The West House is a Michelin-starred restaurant located in what was once an old weaver's cottage. If it's a pint of real ale you're after, The Three Chimneys is one of Kent's must-visit ​'connoisseur' pubs.
Chiddingstone
Chiddingstone is unique in that, apart from the church and the Castle, the entire village is owned by the National Trust and is described as being ​"the most perfect surviving example of a Tudor village in the county". It's been used as a period setting in several motion pictures.
Visit: Chiddingstone Castle was owned and lived in by an eclectic mix of people: the Streatfeild family, Lord Astor, military forces during WWII, Long Dene School and the collector Denys Eyre Bower, whose extensive collection of art and antiquities is on permanent display.
Eat and drink: Chiddingstone Castle has a lovely little tearoom, so too does the village in the Tulip Tree, which is equally good. Expect plenty of tempting homemade cakes, shabby chic interiors and friendly staff.
Chilham
Located in the Kent Downs, in an Area of Outstanding Natural Beauty, is the agricultural village of Chilham, just 6 miles southwest of Canterbury. Listed Tudor homes, adorned with flowers and topped off with red slate roofs, are at its centre.
Chilham is centred on a market square, where at each end are its major buildings: Chilham Castle and the 15th-century parish church, dedicated to St Mary. It is rumoured that Thomas Becket was buried here.
With this picturesque setting it's no surprise that Chilham have been the location set for television and movies productions.
Visit: Explore the North Downs Way on foot for breath-taking scenery or head to Kings Wood for a forest walk.
Eat and drink: The White Horse is a 14th century inn set in the village square, directly across from Chilham Castle. It doesn't get much more authentic than this.
Fordwich
Fordwich is listed in the 1086 Domesday Book as a small village which became a town in the Middle Ages: it acted as a port for boats on their way upriver to Canterbury. All of the Caen stone used by the Normans to rebuild Canterbury Cathedral in the 12th and 13th centuries were landed at Fordwich. It later became a limb of the Cinque Ports and lost its status as a town in 1880 when it no longer had a Mayor. In recognition of its prior importance, in 1972 Fordwich was again made a town in what is now a rather sleepy corner of Kent.
The ancient Church of St Mary the Virgin holds part of a carved sarcophagus said to have contained the remains of St Augustine of Canterbury. The 16th-century building next the Town Hall, now known as Watergate House, was the family home of John and Gregory Blaxland, early 19th-century pioneers of Australia.
Visit: The Great Stour River runs through the settlement with straddling stone bridges, which makes for an interesting family walk.
Eat and drink: The Fordwich Arms is a quintessential tavern that serves tasty pub classics.
Godmersham
The little village of Godmersham is a great place for keen hikers. It's folded in between the North Downs Way and the historic Pilgrims' Way. Expect winding country roads, period properties, and panoramic views of the Kentish countryside.
Visit: Godmersham Park is a grand estate that was once home to Jane Austen's brother, Edward Knight. Although a private house, the gardens are open under the National Garden Scheme.
Eat and drink: Pack a picnic and enjoy the great outdoors.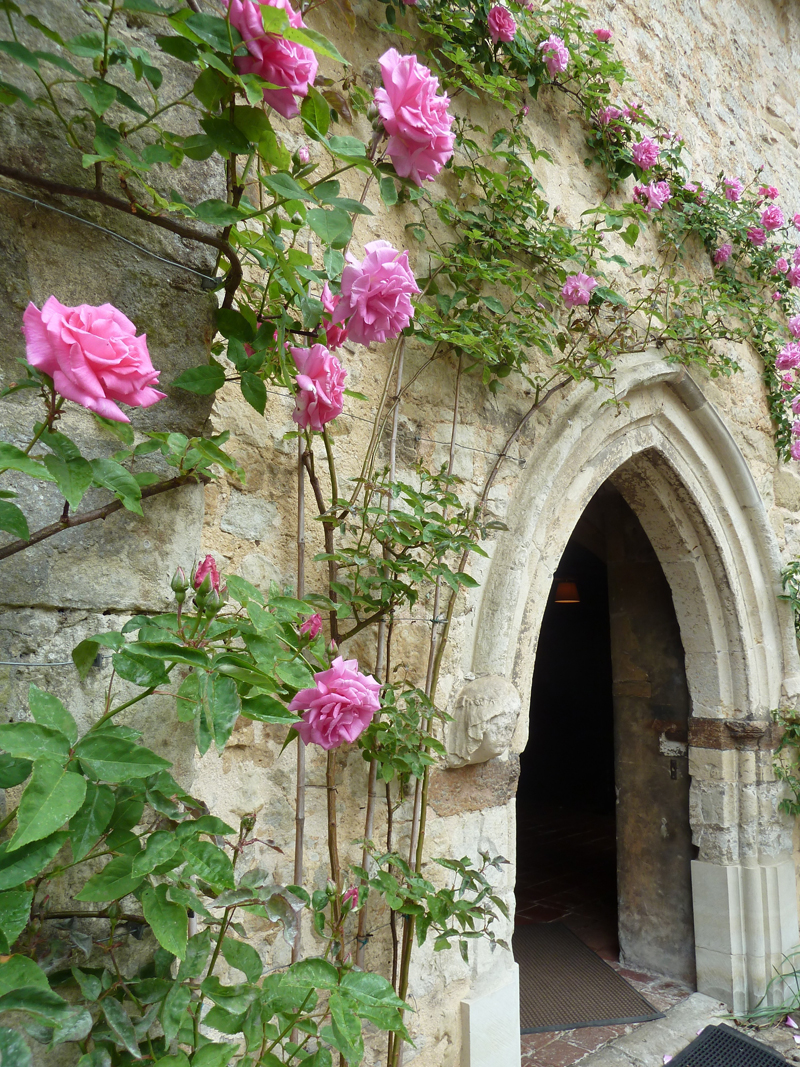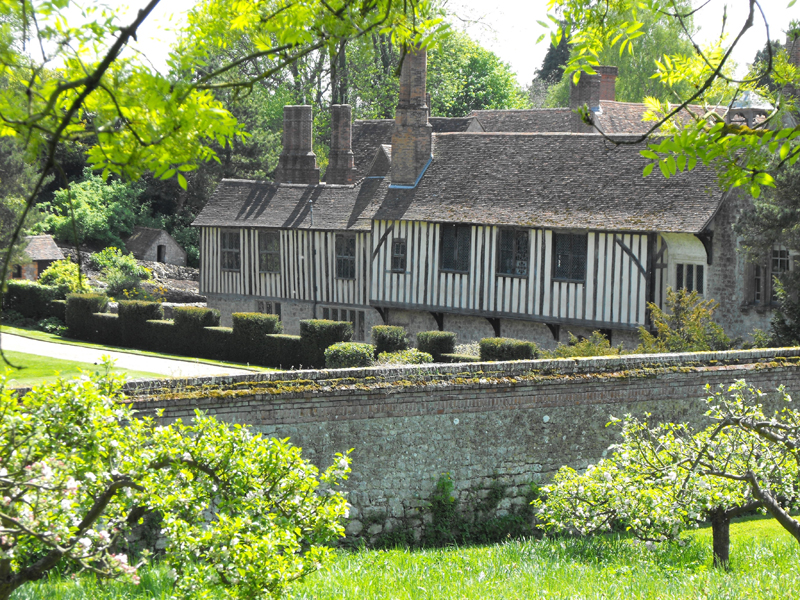 Ightham
Half-timbered houses with charmingly wonky brickwork set a theme for the attractive village of Ightham. Steeped in history, Ightham has its fair share of stories to tell. There's a farm shop, a few great pubs, and the Oldbury Woods, perfect for tranquil walks.
Visit: Ightham has its own 14th century moated manor house (run by the National Trust) which are a must-see.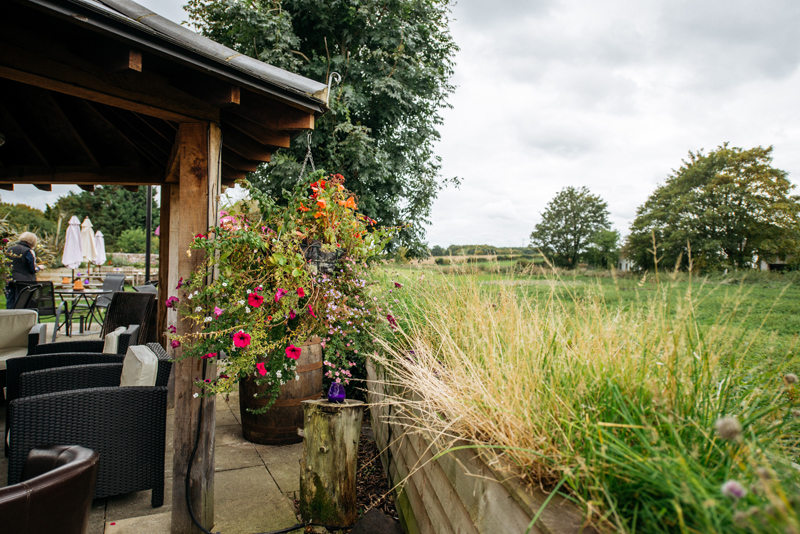 Eat and drink: The George & Dragon is a pub housed in a traditional Tudor building with dark wood beams and cosy interiors – a lovely place to put your feet up after a tour of the village.
Newenden
Considered to be the smallest village in Kent, Newenden is nevertheless a worthy addition to this list. It rests on memories of grander days when its port, market, and sixteen inns were an important part of the regional economy. Today it is just a small friendly village, located in the High Weald Area of Outstanding Natural Beauty with its very own 14th century Saint Peter's Church. Take a wander through this peaceful village and along the River Rother or watch village cricket in a warm summer's day.
Visit: Take the Bodiam Ferry to Bodiam Castle in Robertsbridge, East Sussex. Built in the 1300s, this castle makes for a grand day out for history lovers.
Eat and drink: The local watering hole is The White Hart, renowned for serving good food and real ale on tap.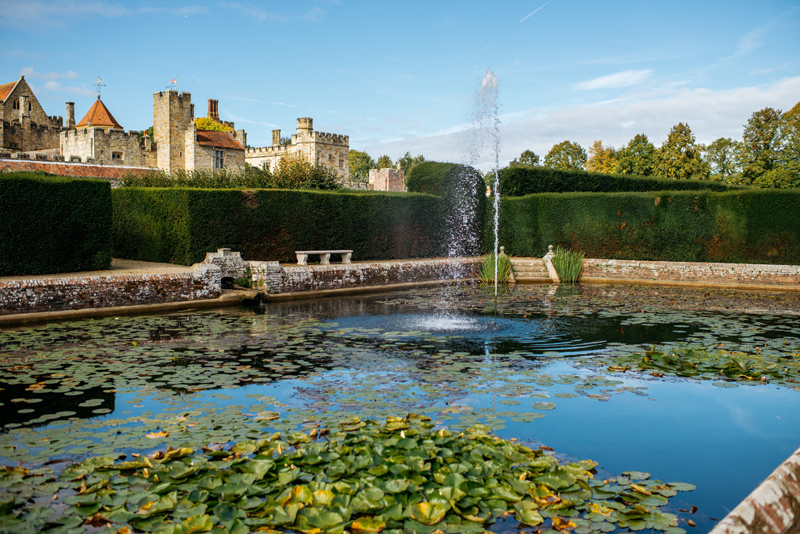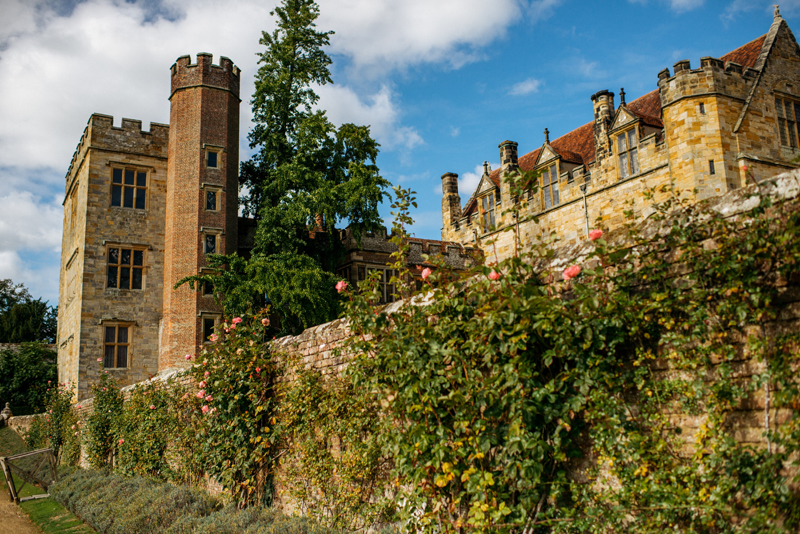 Penshurst
Wedged into the Weald of Kent is the village of Penshurst, famed for its stately house Penshurst Place, once home to King Henry VIII. Here historical buildings and pretty cottages with half-timbered facades are uniform.
Visit: The Kentish gardens at Yew Tree Cottage are a must see. Small, romantic, hillside cottage garden with secret corners, and many unusual plants. Then there's Penshurst Place with 11 acres of beautiful landscape garden and arboretum.
*Eat and drink: *Once you've had your fill of Penshurst, recharge in the Bottlehouse Inn, an archetypal village pub with a varied and seasonally changing food menu and plenty of well-kept real ales.
Wye
Surrounded by hilly countryside, Wye is surrounded breath-taking views. The ancient buildings in the village are steeped in history. Explore the homely cottages and historic places including Wye College and the parish church.
Visit: The River Stour can be seen from the bridge – you may even spot some wildlife. Don't miss the huge crown carved into the chalk on the nearby hillside.
Eat and drink: Book a table at the Kings Head, ranked in top 50 UK Gastropubs. Just be sure to wear your stretchy trousers.