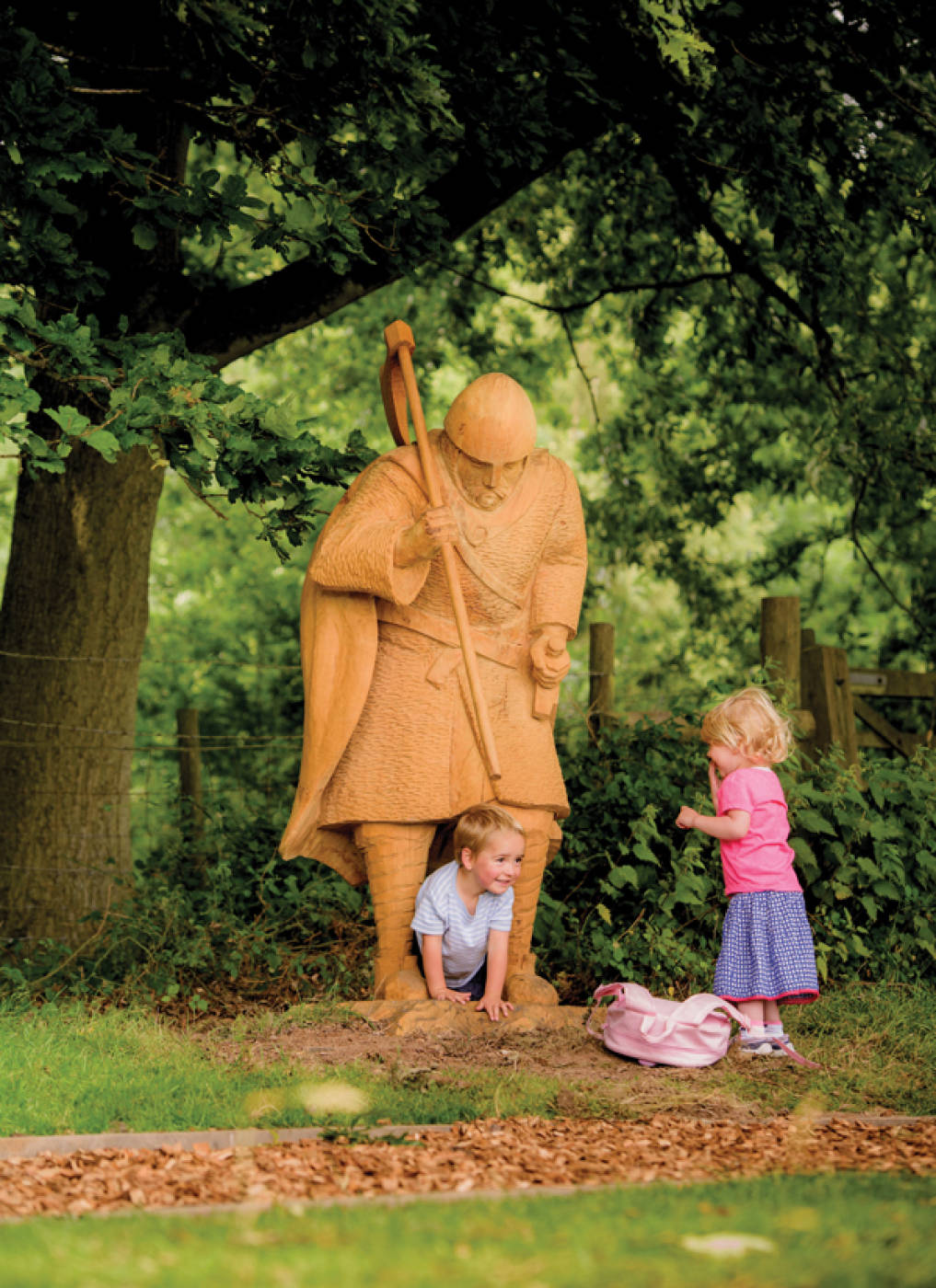 1066

: A new view
Battle of Hastings Battlefield and Abbey undergo major re-presentation to mark 950th Anniversary
A major re-presentation of the Battle of Hastings battlefield and abbey will be revealed by English Heritage this week, in this the 950th anniversary year of the most famous and arguably the most important battle in English history.
A new exhibition, two previously unseen areas, and a new location for the memorial stone that marks the spot where King Harold fell in battle, opened to the public in July 2016.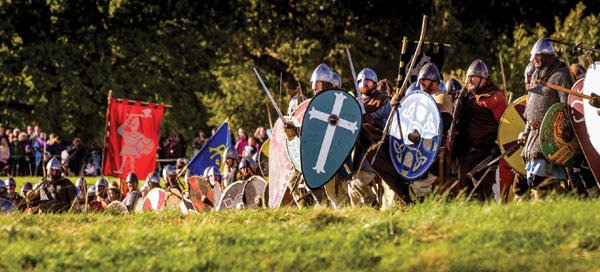 For the first time, visitors will be able to stand on the roof of Battle Abbey's Great Gatehouse – founded by William the Conqueror on the site of battlefield – and get a whole new, 360-degree perspective on the surrounding landscape where fierce fighting raged on 14 October 1066. Also for the first time, visitors can access – through the original 13th century doorway – the abbey's huge dormitory where the Benedictine monks once slept.
The stone memorial marking the spot where according to tradition King Harold fell has been moved by English Heritage to a new location following a new study of the 1066 battlefield and abbey. New advances in our understanding of the layout of the abbey's church reveal that the site of this altar was further east than previously thought.
Also from Friday, a new exhibition inside the Great Gatehouse gives a blow-by-blow account of the battle, from the very different preparations of the opposing forces the night before to the final outcome. Beautifully carved oak figures – including a Norman knight on horseback and an Anglo-Saxon shield wall are installed across the battlefield, evoking the two armies and the drama of the battle.
Kate Mavor, English Heritage's Chief Executive, said: ​"In 1066, two armies met on this field in East Sussex and the outcome defined England for centuries. To understand how Harold lost, why William won, and what that meant for the country, a visit to the battlefield is a must. Highlighting the location where Harold fell and opening up these new spaces means that people can discover more about one of the most important battles in our history."
Visitors to the 1066 Battle of Hastings, Abbey and Battlefield will also meet interpreters playing the part of a Norman knight and Saxon lady at weekends throughout the summer and discover updated exhibits in the visitor centre. Children can enjoy the new artisan-made wooden play space.
As part of its 1066: Year of the Normans programme, English Heritage is marking the 950th anniversary of 1066 with events across the country this summer, including a re-enactment of King Harold's march from York to Battle in autumn, culminating in the annual re-enactment of the Battle of Hastings on 15 – 16 October at the battlefield site.
To find out more visit
www​.eng​lish​-her​itage​.org​.uk/1066
Abbey and Battlefield is open daily from 10am – 6pm. Admission: Adults £10.10, Child £6.00, Concession £9.10, Family £26.20