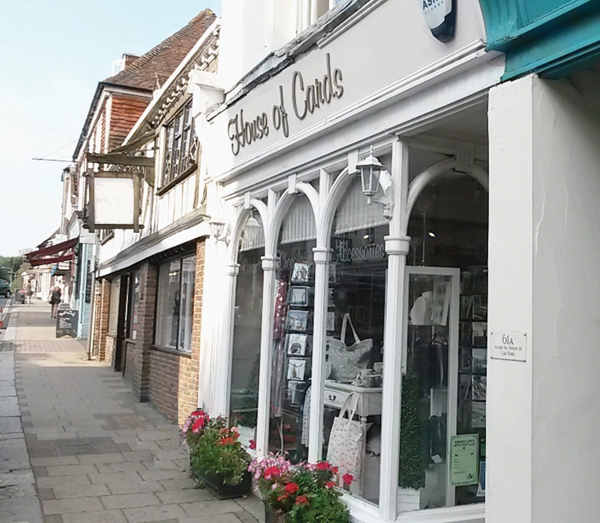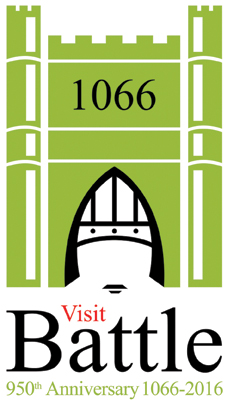 A House of Cards but so much more
House of Cards sitting prettily half way up the historic high street of Battle, is an important part of this busy market town. Having been trading for some 20 years the current owners took the business over 3 years ago with the aim of reinvigorating it as an independent high-street store.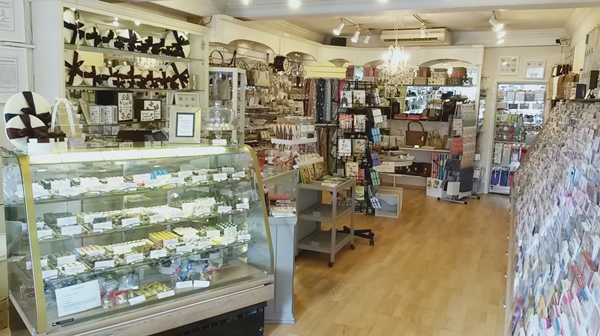 Whilst being based around greetings cards the store is also well known for its Belgian Chocolate counter selling fine handmade chocolates imported from the continent, which customers can individually pick for their chosen box. Alongside the cards and chocolates there are now a range of hand-picked gift collections, jewellery, handbags and accessories.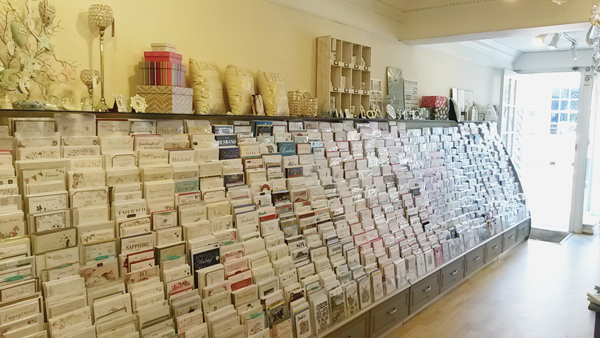 Deborah and Ryan say ​"we have maintained the original look of the store with a few subtle tweaks, and over the past three years have gradually worked to bring in new suppliers aiming to offer more reasonable prices but still delivering some exclusivity with products that are not the same as those found in every other high street. We are lucky to stock some fantastic award winning ranges such as Five Dollar Shake cards made locally in Hastings as well as brands such as Gisela Graham."
With new stock arriving all the time there are always new things to see on offer, plus an extensive Christmas range during the festive season. Deborah says ​"don't forget to check our Facebook, Instagram houseofcardsbattle and Twitter battlehoc for regular updates."
61 High Street, Battle, East Sussex TN33 0AG.
Open Monday to Saturday 9.30 – 5.00.
Telephone 01424 775004.
www​.bat​tle​house​of​cards​.co​.uk