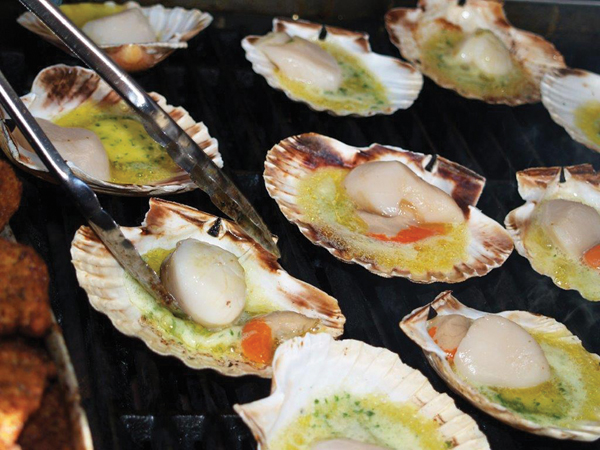 Hastings Seafood and Wine Festival has delighted visitors for over ten years with delicious seafood, local produce and award winning wines from surrounding vineyards. The festival has also become a visual and musical feast where many dance their weekend away in the music tent on the beach.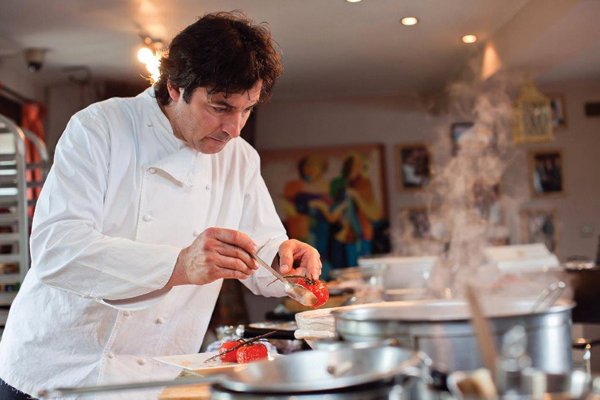 For 2015 the festival will welcome Michelin award winning celebrity chef, Jean-Christophe Novelli, who will present a series of cookery demonstrations and Q&A sessions. Jean-Christophe has appeared on countless T.V. shows and owns top restaurants around the world. He also runs his very successful cooking academy where he shares his skills and passion with the public. Visitors to the festival are in for a real treat as they'll get to see the chef in action, cooking with local fish.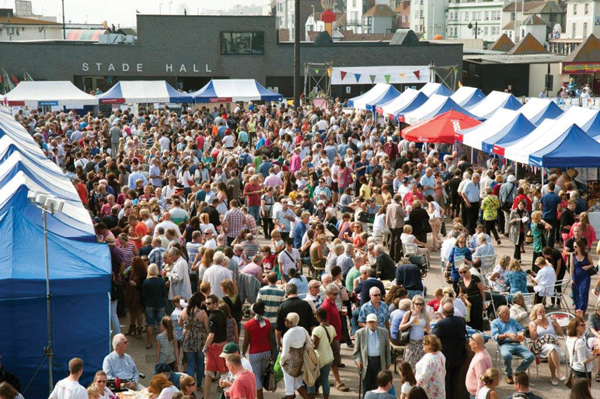 The festival is a celebration of Hastings' sustainable fishery. Its location is next to the iconic net huts and fishing beach. Visitors can wonder around over 30 stalls and enjoy fantastic food and entertainment. There are also plenty of great shops and museums to visit in the Old Town. You can pop down to Rock a Nore to get some fresh fish or go on one of the Fishing Quarter walks from the Fishermen's Museum.
The festival will launch on Friday 18th September with ​'Super Ska Night'. The Two-Tones, supported by The Skata-Tones who will kick off a fantastic weekend in the music ten. The live music continues across the weekend with some fantastic local acts, accompanied by a beer festival run by The FILO pub.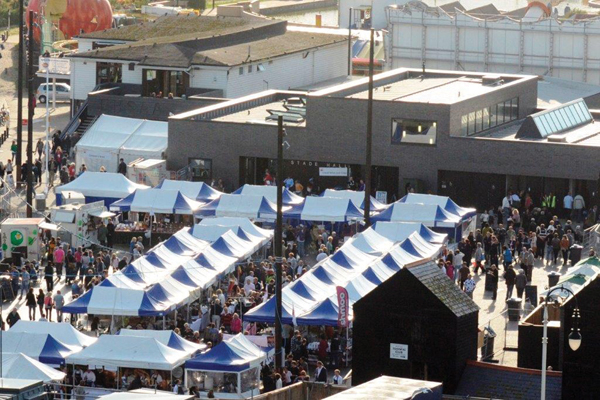 Jean-Christophe won't be the only demonstrator at the event. You can also watch Olly Dawson who will show you how to prepare and cook great street seafood, learn to cook fish with foraged herbs with Wild Feast and do some wine tasting with The Essential Wine School.
The talented and popular Liane Carrol will once again perform at the Liane Carroll Jazz Breakfast. The singer was awarded ​'Best British Vocalist' in British Jazz Awards 2013. She is currently recording her third album which is aptly named, ​'Seaside'. Liane is a great supporter of the festival and always makes the time to perform each year.
Kids can get creative at the festival too. Hasting Pier Charity will making shell treasure chests. Also, keep an eye out for Hastings Fishermen's Protection Society who will be doing printing with real fish and Hastings fishermen will be showcasing their traditional net making skills.
Saturday & Sunday 19th& 20th September 2015 11am – 6pm (music until 7pm), The Stade, Hastings Tickets are for both days – £1 in advance or £2 on the door. Under 18's are free.
Tickets are also available for Super Ska Night, Jean-Christophe Novelli and the Jazz Breakfast all from Hastings Tourist Information Centre.
Full programme is on the website,
www​.hast​ings​fes​ti​vals​.com