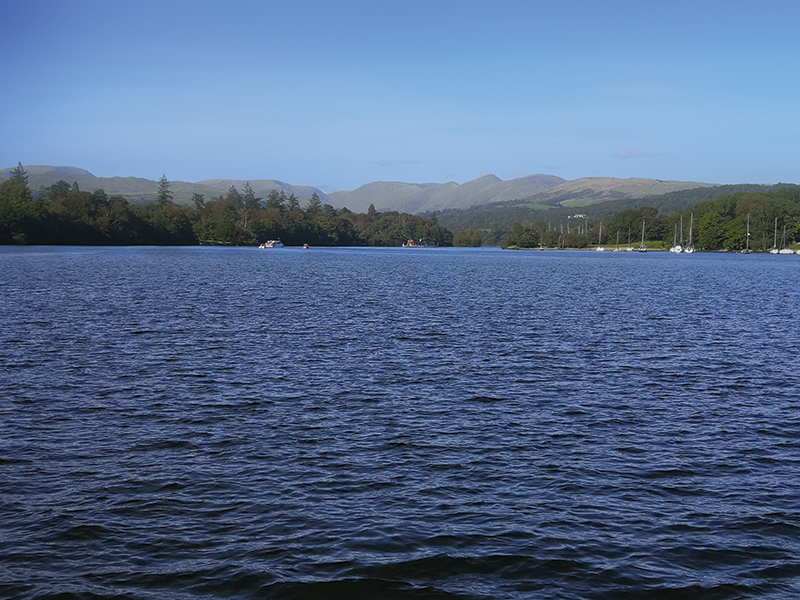 The last time I was in the Lake District, Eden Kane was on top of the Hit Parade (yes, Hit Parade, for that is what we quaintly called the charts back then) with a song entitled ​"Well I Ask You", Ted Dexter was England's cricket captain and I hated both pineapple and Mr McGregor. Times change and I now quite like pineapple and have enormous sympathy for Mr McGregor. Although it's hard to explain why pineapple no longer tastes as horrible as it did when I was a teenager, my shift in attitude to Mr McGregor is a consequence of the fact that I now have a vegetable patch and am at war with every rabbit in Sussex. In a fine example of life imitating art, last week I even found myself chasing one of the ​'pesky varmints' with a pitchfork in hand.
But my motivation for returning to the Lake District after a hiatus of more than half a century is less to set the record straight regarding Beatrix Potter and her preposterous anthropomorphisation of destructive rabbits so much as to reacquaint myself with what is arguably the most scenic corner of this country.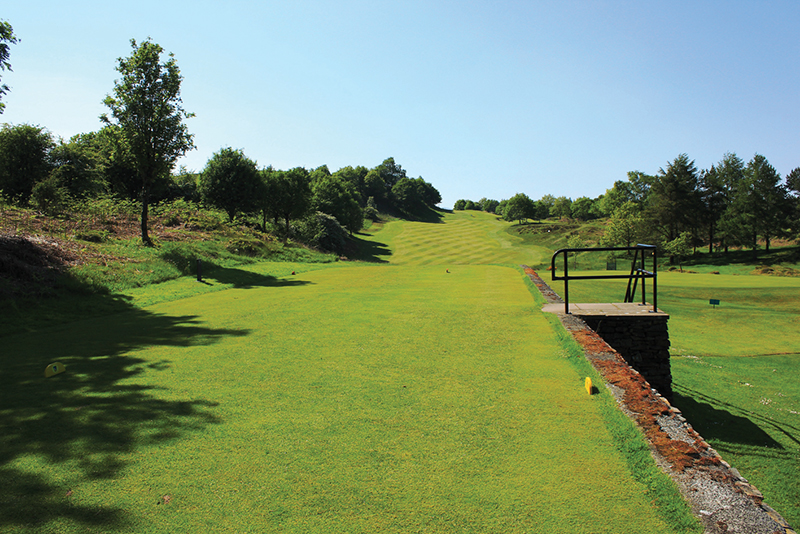 Windermere Golf Club
You certainly don't go there for the weather as it is the undisputed rain capital of England. The amount of precipitation varies depending on whether you are up on a fell or down in a valley but, whichever it is, you will quite likely be wet as the crude average annual rainfall is roughly four times what it is here in the dry south east. Another negative is that it's quite far away and so we (Rose and I) travel by train for five-and-a-half hours and then pick up an Avis rental car in Kendal.
There are a lot of lakes to choose from but I opted for Windermere because it offers an appealing combination of sport (for me) and culture (for Rose). In 1961 I stayed on a sheep farm and slept on hay in a draughty barn. As with pineapple and many other things, my taste has shifted significantly and so now nothing less than a supremely comfortable hotel will do. A friend, whose judgment I trust implicitly, recommended Linthwaite House near Bowness-on-Windermere. The new owners, she informed me, have spent £12m on the place since buying it three years ago and so I figure it's got to be better appointed than a barn.
As soon as I park the rented car I know this is going to be great. The views are simply breath-taking; pretty good from the car park but even better from our beautiful first-floor room. We can see boats steaming up and down Lake Windermere as well as the distant hills … er, I mean fells. We go for a pre-prandial stroll around the 14 acres of grounds, which are lush, lovely and beautifully manicured. Best of all, there are no rabbits and this at twilight when they normally emerge from their miserable burrows to sink their grotesque incisors into everything green and growing.
I would have enjoyed rabbit stew for dinner but it's not on the menu of the hotel's fine-dining restaurant. There is hope, however, as the menu and, indeed, the entire restaurant is about to undergo a massive makeover when a new team takeover imminently. Its new name is ​'Henrock', after a rocky outcrop in Lake Windermere that, on a good day, is visible from the hotel. As I gather he owns a local farm as well as several Michelin-starred restaurants, I harbour hopes the man behind the new venture might be none other than Mr McGregor. But it's not, it's Simon Rogan, a former AA Chef of the Year who runs several restaurants and has accumulated a modesty galaxy of Michelin stars.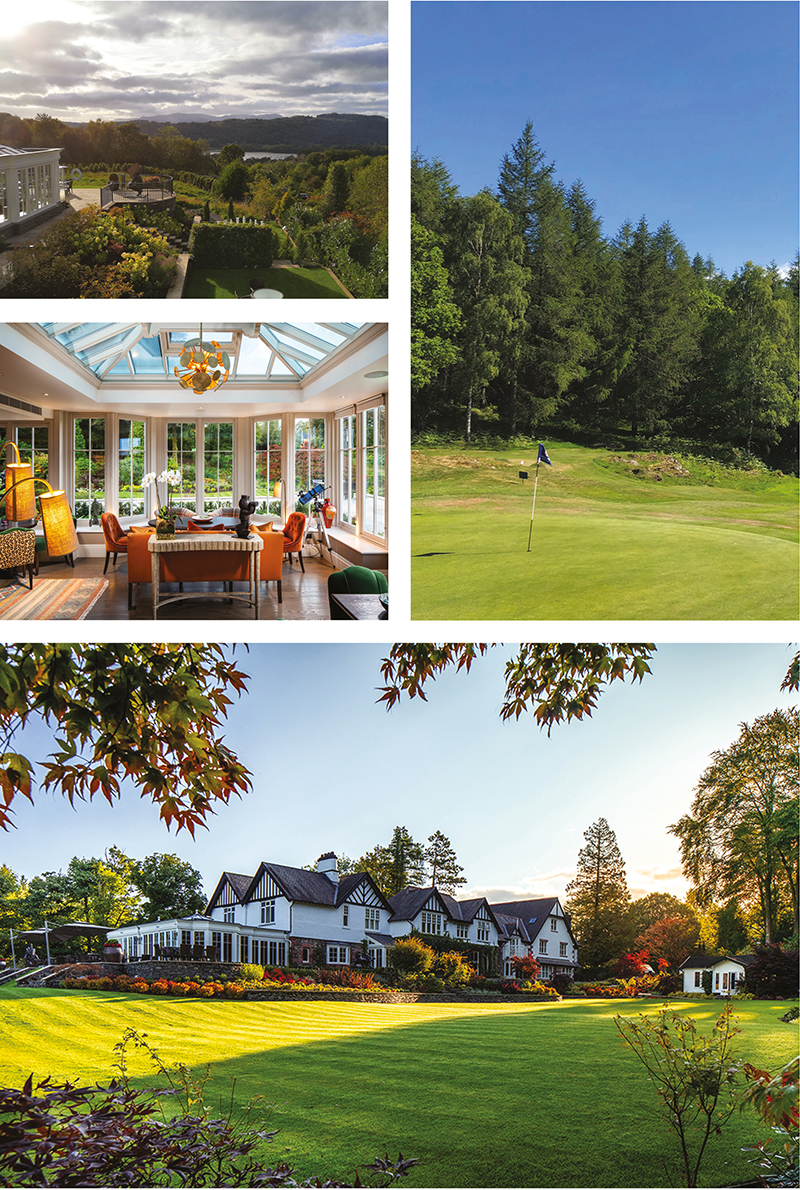 He owns two restaurants in nearby Cartmel and so the next morning, purely out of curiosity, Rose and I visit this extraordinarily pretty village on the southern end of Lake Windermere. Known as ​'the home of sticky toffee pudding', it boasts a magnificent 12th century priory as well as two Simon Rogan restaurants, ​'L'Enclume' and ​'Rogan and Co', which between them have no fewer than three Michelin stars. Fond though I am of food, I'm more interested in the sporting venue on the edge of the village. The odds against there being any horse racing on the day you visit Cartmel's charming national hunt racecourse are more than 40 – 1 as there are only nine race days a year.
Too old to canter let alone gallop, we walk the final furlong of the finishing straight before driving for half-an-hour up the west bank of Lake Windermere along narrow, winding lanes where the proximity of the distinctive dry-stone walls is close enough to persuade me next time to take up Avis's collision damage waiver offer. Unscratched, we arrive at Hill Top, Beatrix Potter's 17th century farmhouse. Judging by the number of Japanese tourists queueing to look round her former gaff, Asians are even more sentimental about rabbits than we are.
To save about 25 miles, we catch the car-carrying, cable ferry back across Lake Windermere, which only takes a couple of minutes and costs a modest fiver.
Reluctant though I am to come across as a complete Philistine, I must confess poetry doesn't do a great deal for me. But Rose loves it and so I'm quite happy to head north the next day along the east side of Lake Windermere to visit Dove Cottage, the former home of the man who has probably done more than anyone else to popularise the Lake District.
This year it will be William Wordsworth's 250 birthday and the trust that looks after his estate will be celebrating it by refurbishing Dove Cottage, Wordsworth's house, and opening an expanded museum next door. Even though the house is presently bereft of furniture, we were shown around it by a knowledgeable young man. The only disappointment was that no daffodils were blooming in late September.
Now curiously developing a genuine interest in England's greatest ever poet, after a delightful two-mile stroll around the lake opposite Dove Cottage, I am perfectly happy to drive for half-an-hour to Hawkshead to visit the very school he attended.
Not normally a fan of museums, I confess to being completely dazzled by this extraordinary place. The desks are as old as the school, which was founded in 1585, and are less work surfaces than works of art. All of them are completely smothered with the carved names of pupils who used the knives with which they sharpened their quills to immortalise themselves. William Wordsworth's is protected by a glass screen.
Sadly closed in 1909, it sounds like my kind of school as pupils were allowed to drink beer, smoke and gamble. On the other hand, classes started at 6am and both Greek and Latin were compulsory.
To restore the delicate culture/sport balance, there's just time to squeeze in 18 holes at Windermere Golf Club, which is only a few hundred yards from our hotel. Since I had ​'done' all the literary stuff, Rose feels obliged to accompany me but declines to carry the clubs. Although she perhaps doesn't appreciate what a gem of a course it is with sensible par fours comfortably reachable in two, she does enjoy the truly magnificent scenery and our round would have been considerably quicker if we hadn't paused so long on the eighth tee to soak up the sheer beauty of it all.
It's almost enough to inspire me to compose a poem: ​"I wandered lonely as a bunker …"
Written by Clive Agran