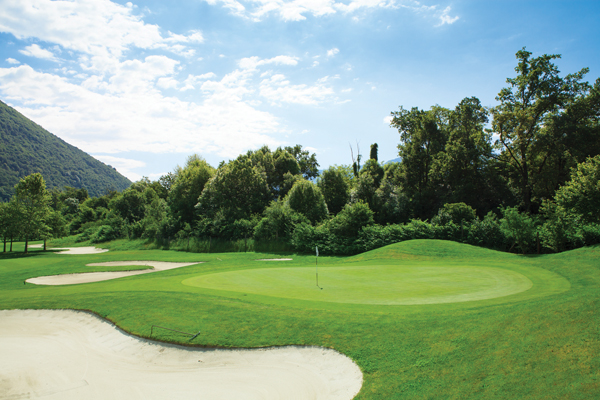 Ascona
"

They speak Italian here but don't be fooled."

My right shoulder and poor geography combined to convert my golf holiday in Italy into a non-golf holiday in Switzerland. Let me explain my shoulder first. A mild niggle whenever I stretched my right arm forward that would have obliged me to bring a note from my mother to excuse me from saluting had I been a member of the German Nazi party in the 1930s escalated into a full-blown injury that would have invalided me out of any army; I couldn't lift a rifle let alone fire one. More relevant and more profoundly upsetting, I couldn't lift a golf club let alone thump a towering drive with a touch of draw over 300 yards – nor, I hasten to add, could I before the injury.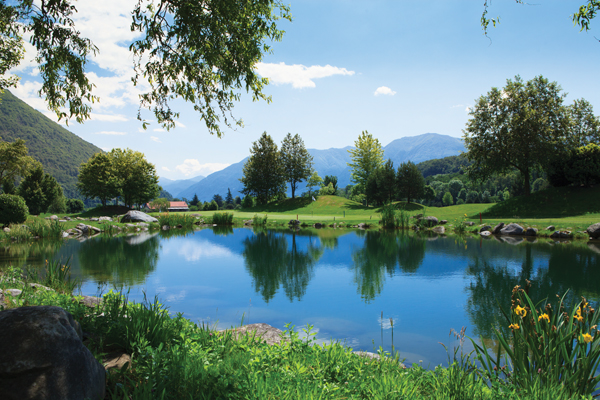 Although less painful, the geographic element is very much more embarrassing to a man who boasts a ​'B' grade in ​'A'-level geography secured in the days when a ​'B' was much admired and a genuine cause for celebration. Anyway, I was quite confident in my mind that Ascona is in Italy. For goodness sake, it's on the banks of Lake Maggiore, which is surely as Italian as spaghetti bolognese. While it most undoubtedly is on Lake Maggiore, it's up the Swiss end and is therefore every bit as Swiss as William Tell or Roger Federer.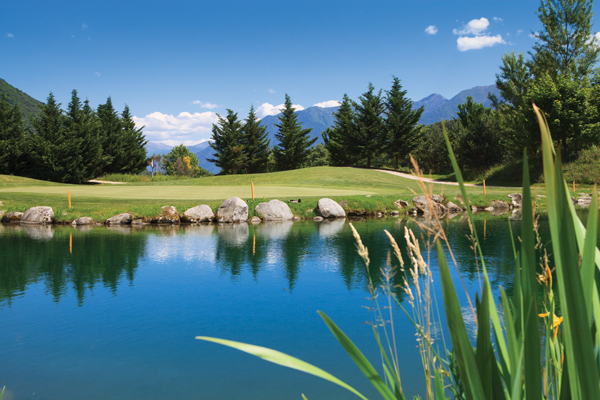 The fact that I flew to Milan almost certainly reinforced the belief that Ascona must be in Italy. Had I taken the alternative option of flying to Zurich and catching what I'm sure would have been a perfectly punctual Swiss train, I might not have made the mistake I did. Never mind.
Ascona is an unashamedly upmarket resort where Swiss bankers, Italian industrialists, German businessmen and the occasional disorientated British journalist come to unwind. Quite a few of the first three categories own second homes here. Those that don't stay in one of several five-star hotels of which the Giardino Ascona is the pick. It's classy and comfortable without being pompous or pretentious. Its Mediterranean style and glorious gardens instantly relax a weary traveller, especially one unsure of which country he's in.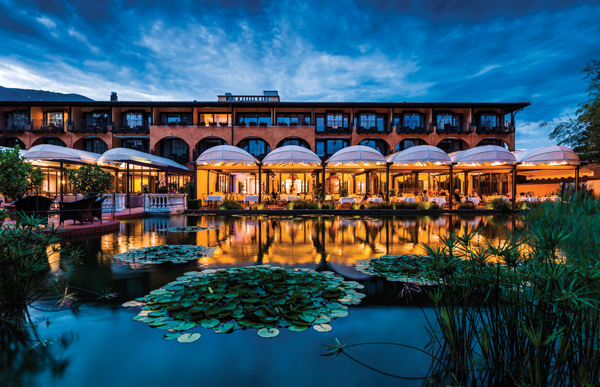 I chose it was because it's bang next door to Golf Club Patriziale, which dates back to the roaring ​'20s. By the ​'30s it was well established as the place where all the movers and shakers of Ascona society hung out. Initially only nine holes, it was subsequently expanded and upgraded in the 1950s so that today it can legitimately claim to be among the best in Switzerland, if not Italy!
Because my damaged shoulder prevented me playing, both the course record and my dwindling stock of decent golf balls were unthreatened. Instead of bringing the course to its knees, I walked round it very early one morning. It's a classic English-style parkland track with fine specimen trees dividing the lush fairways, lots of flowerbeds and some genuinely striking water features which inject enormous aesthetic appeal. Beautifully maintained, exceptionally well presented and blessed with smooth greens, it looked extraordinarily inviting.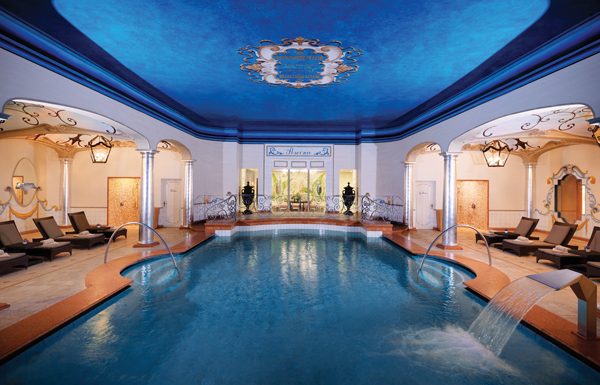 Not having to hit shots or look for balls certainly speeds up play and I whistled round in little more than an hour. While traditionalists will doubtless whinge, could leaving the clubs behind be the answer to slow play?
Apart from the considerable benefit of not having to shlepmy sticks, not playing golf had other pleasant if unintended consequences. Principally, it left me with a great deal more time to do the things non-golfers do.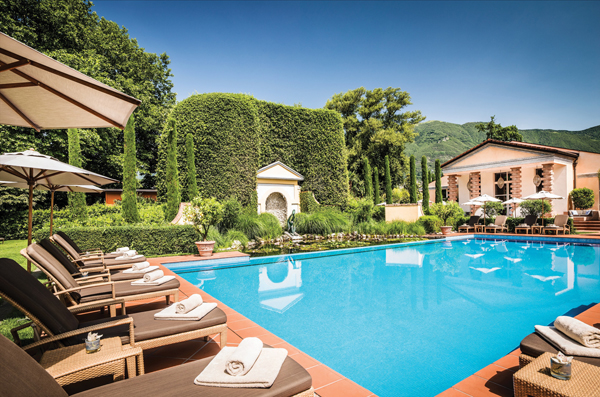 I could easily have spent all three days just mooching around the hotel. Swimming was painful but I could manage sitting by the pool and lifting drinks with my other arm. I visited the magnificent spa, had a massage which soothed some of the pain away and sat in the sauna in the hope the heat might penetrate my damaged body and accelerate the healing process. By the way, kit is not permitted in the sauna so be prepared to bare everything.
After a truly splendid meal in one of the hotel's two outstanding restaurants, I felt in need of exercise and so hopped on one of the fleet of about 60 bicycles that are free to guests and pedalled around the pedestrianised lanes of the late mediaeval town of Ascona.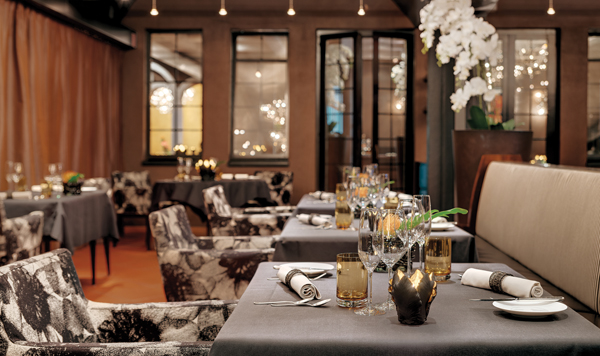 Surrounded by towering peaks, lovely Lake Maggiore is the dominant focal point and sitting in one of the many lakeside cafes strung along the Promenade sipping espressos while watching boats skip across the water is comfortably the principal activity for those weary of shopping. I thought about a boat trip but settled for another coffee instead.
At roughly 600 feet above sea level, this is the lowest point in Switzerland, which is one of the reasons it enjoys a delightful Mediterranean climate and can legitimately claim to be a year-round destination. Famous for its jazz festival in the summer, it attracts a great many winter visitors escaping the snow and ice elsewhere in Europe.
They speak Italian here but don't be fooled.