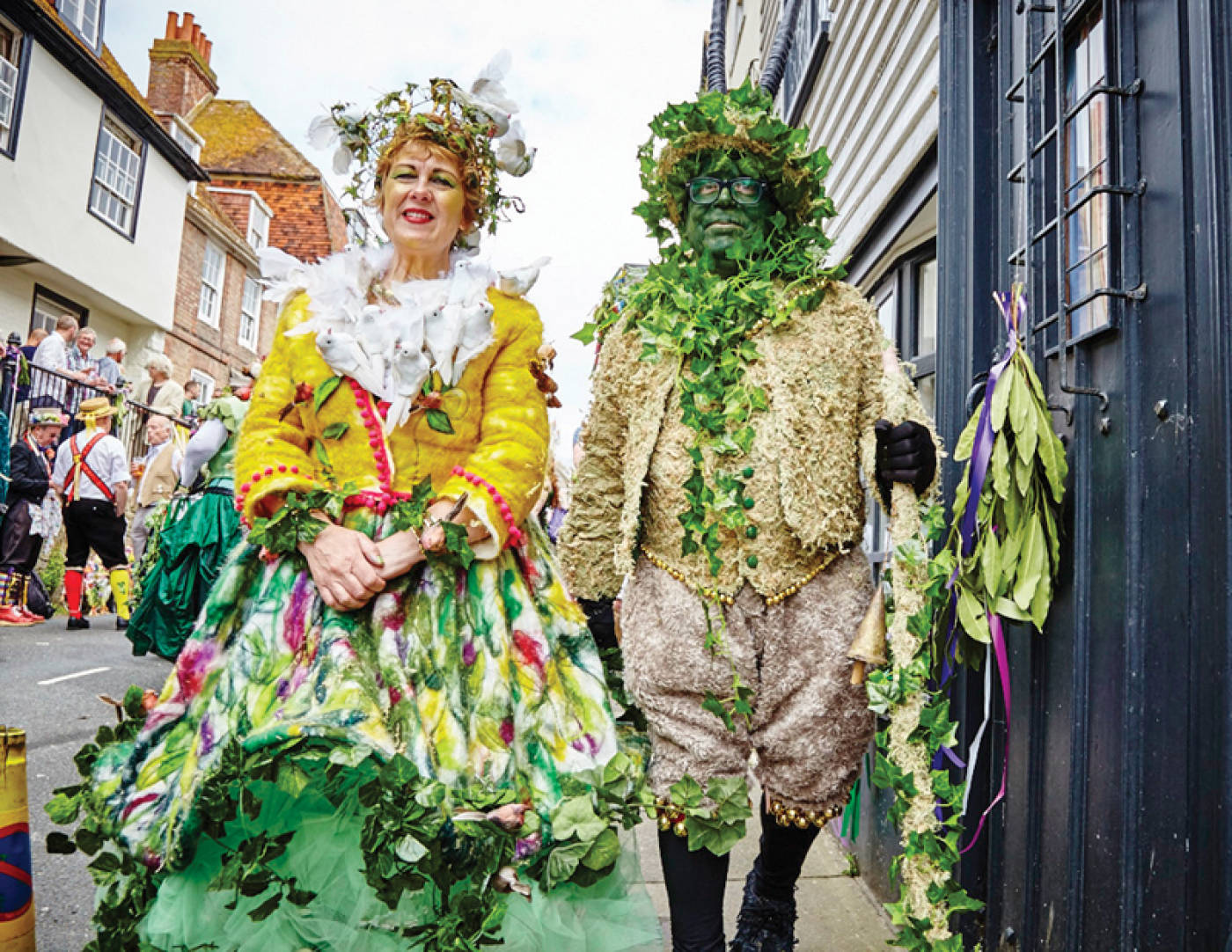 Celebrating the start of Summer in Hastings
The traditional Jack-in-the-Green was celebrated in Hastings until 1889 when changing social attitudes frowned on such revelry. However, the festival was revived in 1983 has gone from strength to strength ever since.
Celebrating the start of summer Jack-in-the-Green is now a four day festival forming an important date in the events calendar for Hastings attracting residents and visitors from near and far.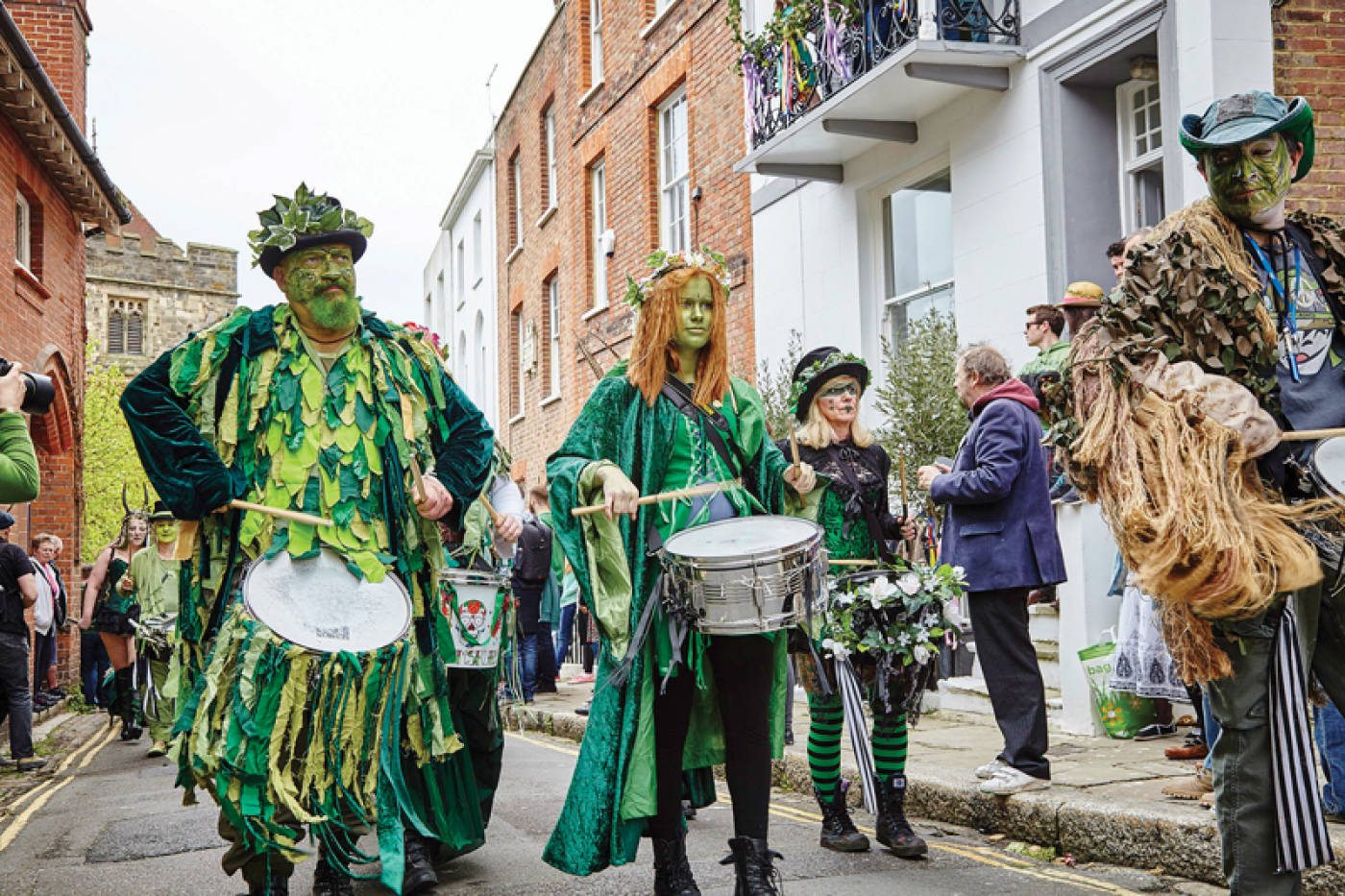 This year the festival will be held over the May Day bank holiday weekend from 28 April to 1 May 2017
The streets of Old Town Hastings will be thronged with hundreds of Morris dancers, giants and colourful characters for the whole weekend. There will be folk concerts and ceilidhs and plenty to see on the streets as Hastings once again celebrates this now internationally famous annual May Day custom.
On May Day the celebrations start on the West Hill with a traditional dance of Morris sides at sunrise.
Jack-in-the-Green culminates in the festival's centrepiece; a fabulous, enchanting, costumed procession on May Day. The procession made up dancers, drummers, sweeps and ​'bogeys' will follow the ​'Jack'; a leafy representation of Spring around the Old Town between 10am and midday.
Starting at the Fisherman's museum in Rock-a-Nore Road, the procession will make its way up All Saints Street and down High Street before going up a leafy lane (Croft Road) to the West Hill for the afternoon. Later in the afternoon after the Jack has been symbolically slain its leaves are distributed to onlookers for good luck.
For more information about this great event for all the family visit: www​.hast​ingsjitg​.co​.uk
Photography by Jonny Thompson