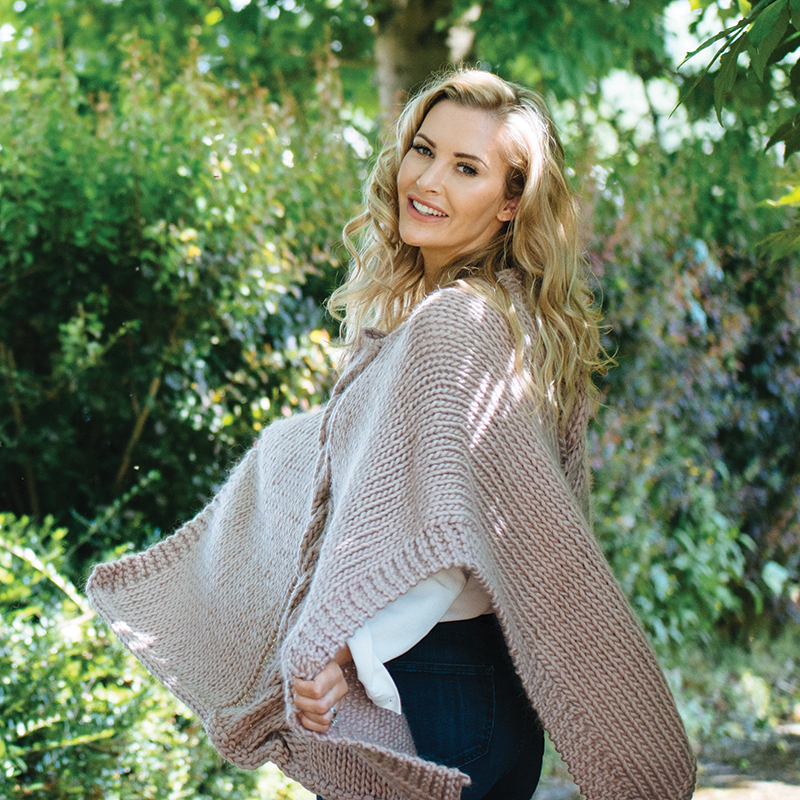 1 ANNA LOU PONCHO DIY KNITTING KIT
Price – £49.99
from www​.wool​cou​ture​com​pa​ny​.com
Wool Couture's ​'Anna Lou Poncho' kit is aimed at the intermediate knitter who is looking for a new challenge, or those wanting a chunky experience. This poncho will suit any outfit; dress up or down!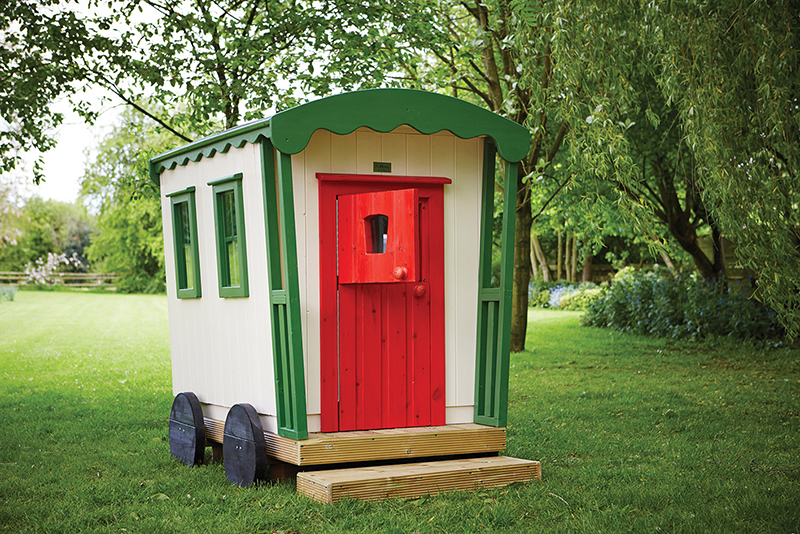 2 Gypsy Caravan – £2,115
From www​.the​p​lay​house​c​om​pa​ny​.co​.uk
The aesthetically pleasing Gypsy Caravan sits on static wheels and features a charming stable door, bright windows and beautifully painted walls, giving it a light and airy interior. Nestled at the bottom of the garden, it can seem a million miles away from home for both the parents and children! Many colour combinations are available, and you can let the little ones' creativity flourish even further by allowing the children to decorate it themselves.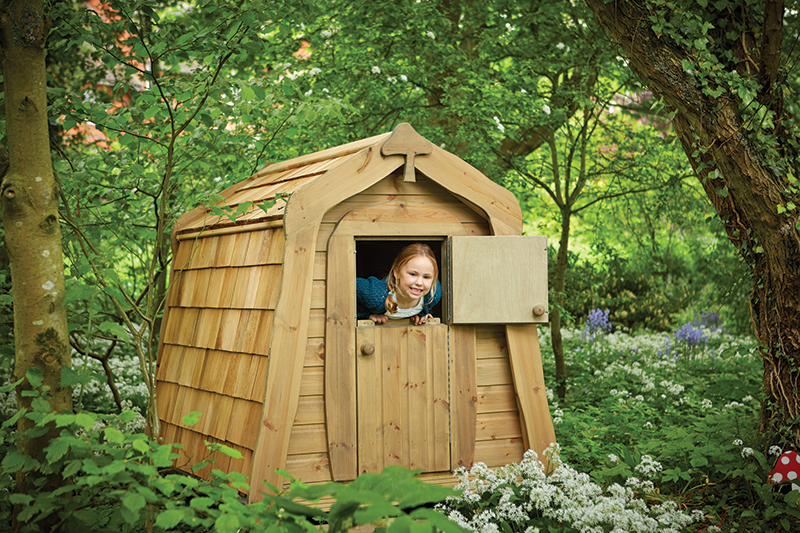 3 Hidey Hole – £1,755
from www​.the​p​lay​house​c​om​pa​ny​.co​.uk
Children can have their own secret hiding place with the Hobbit inspired Hidey Hole. Transport children into a magical land where the storytelling never ends with this quirky hideaway, which features a curved roof to make little ones feel like they're hiding away underground in their own private space. The cedar shingle roof and sides blend into the natural environment, just like a den at the bottom of the garden – hide and seek has never been more fun!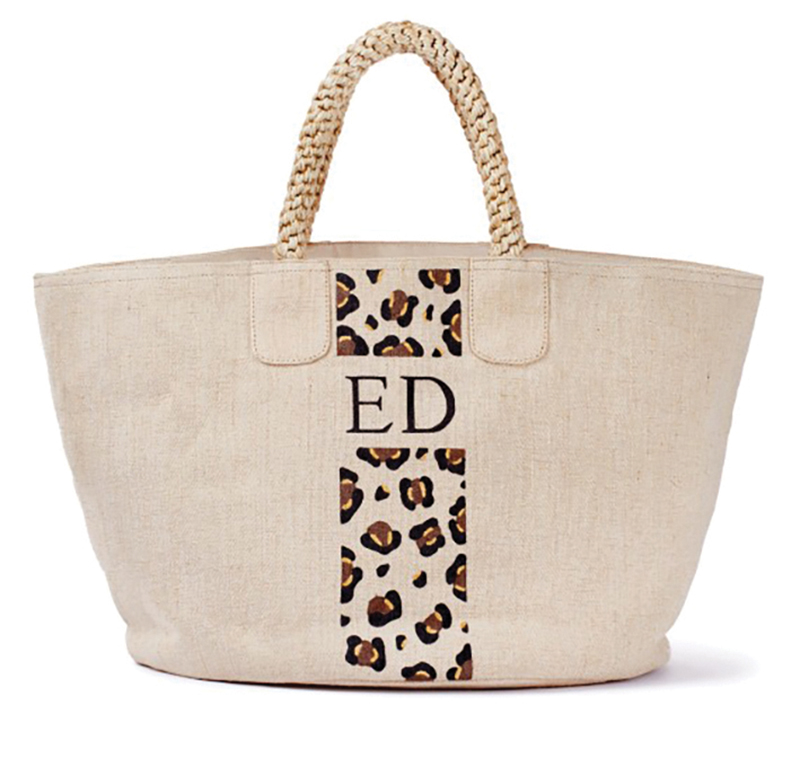 4 Monogram Leopard Canvas Shopper – £230
From www​.rae​feath​er​.com
We've gone wild for leopard print with our new Monogram Leopard Canvas Shopper, the latest addition to the Rae Feather repertoire. Centred on a beautiful handpainted leopard motif, this roomy shopper is detailed with monogrammed initials for a truly bespoke touch. The roomy size and sturdy macramé handles make it perfect for travel, while an inner zip keeps small belongings safe and secure.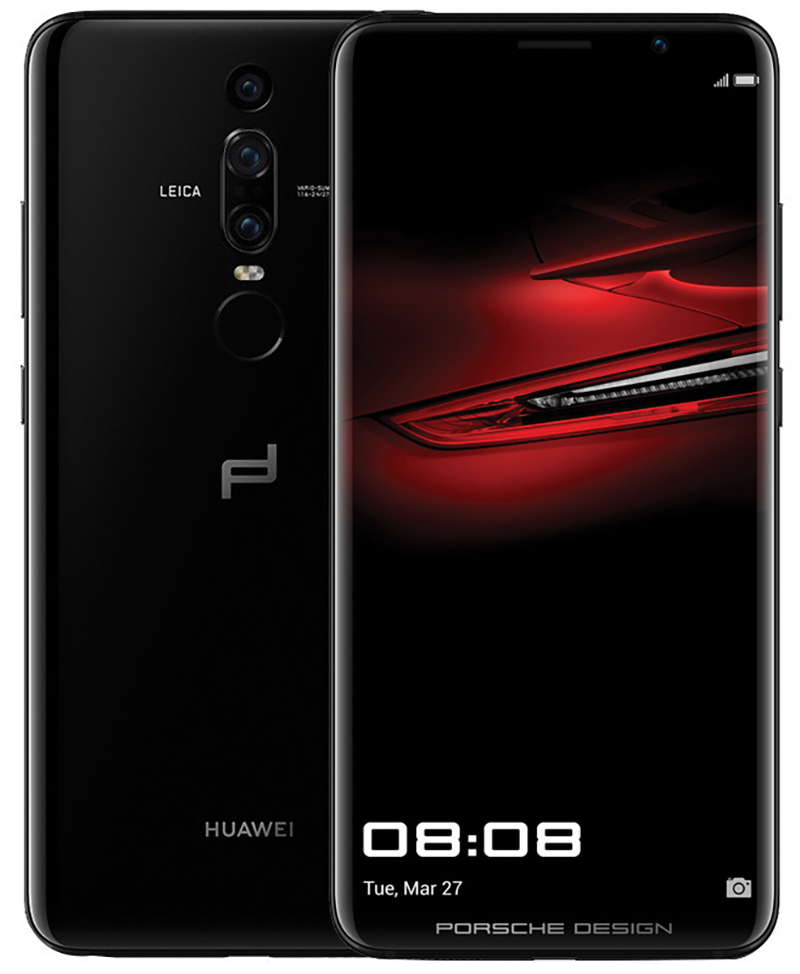 5 Porsche Design Huawei Mate Rs – £1,364
From www​.porsche​-design​.com
High performance in luxury class. The porsche design Huawei Mate RS is characterized by its elegant design, coupled with unrivaled computer performance through the latest ai technology.
The noble style and the smooth curved edges were designed in the style of the aerodynamics of a sports car. Combined with double-sided glazing, the precisely crafted case captivates with its elegant curved design in timeless black and offers optimum handling – even at top speed.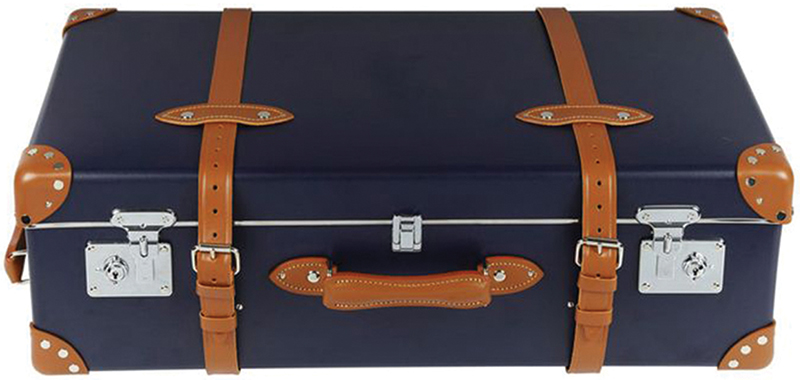 6 Landrover Heritage Trunk – £750.00
From www​.shop​.lan​drover​.com
Made in collaboration with luggage makers to the queen, globe-trotter, this sturdy case has tan leather handles and straps with a printed cotton weave interior displaying the overland expedition route map. comes with a set of vintage luggage stickers to apply yourself to personalise.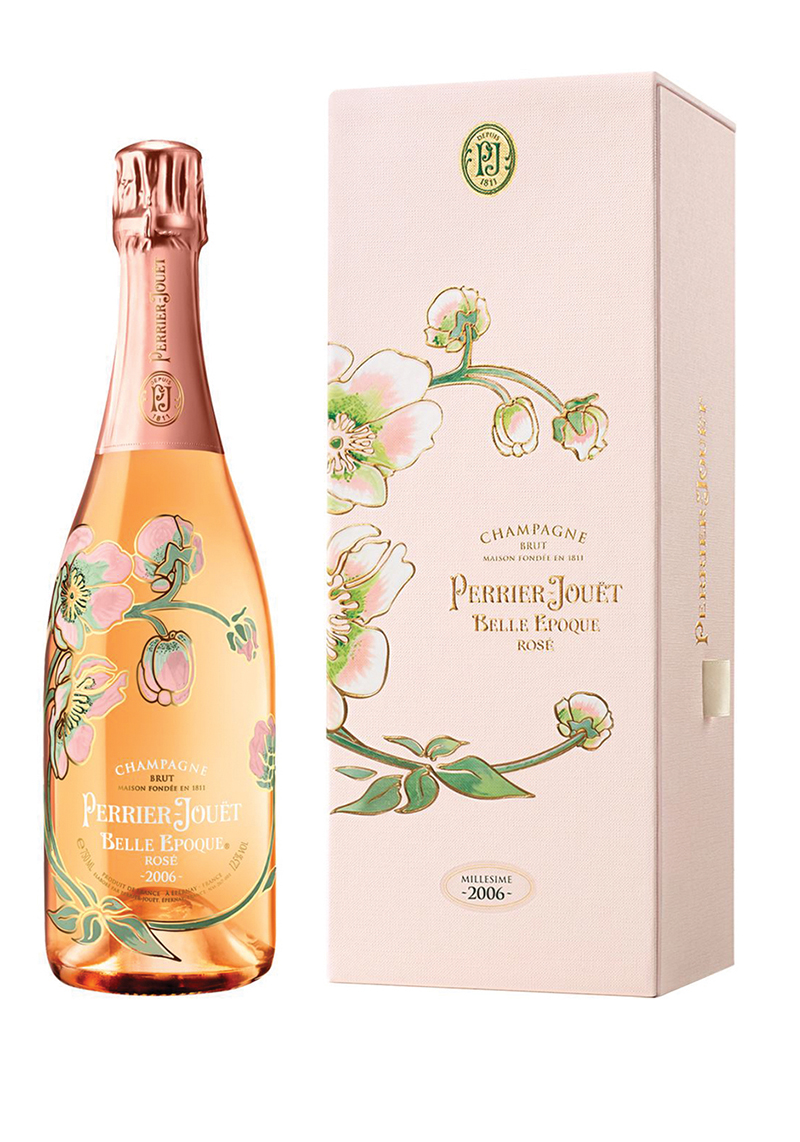 7 Perrier Jouet Belle Epoque Rosé Champagne 2006 – £230.00
From www​.har​rods​.com
Perrier-Jouet is a champagne house in the purest tradition, with vineyards including Grand Crus Cramant, Avise and Verzenay. Recognised for the floral diamond-cu and elegant notes of its wines. Perrier Jouet Belle Epoque Rosé has rounded yet delicate aromas of red currants, raspberries and pomegranate that combine with blood orange and grapefruit to hints of nuts, brioche and honey. It has a great finesse with a long finish.
8 Elsa Peretti® Aegean Toggle Bracelet – £1,325
From www​.tiffany​.co​.uk
Each link has edges smoothed as though by the waves of a vast sea. Toggle bracelet in sterling silver. Size small, 8" long. Original designs copyrighted by Elsa Peretti.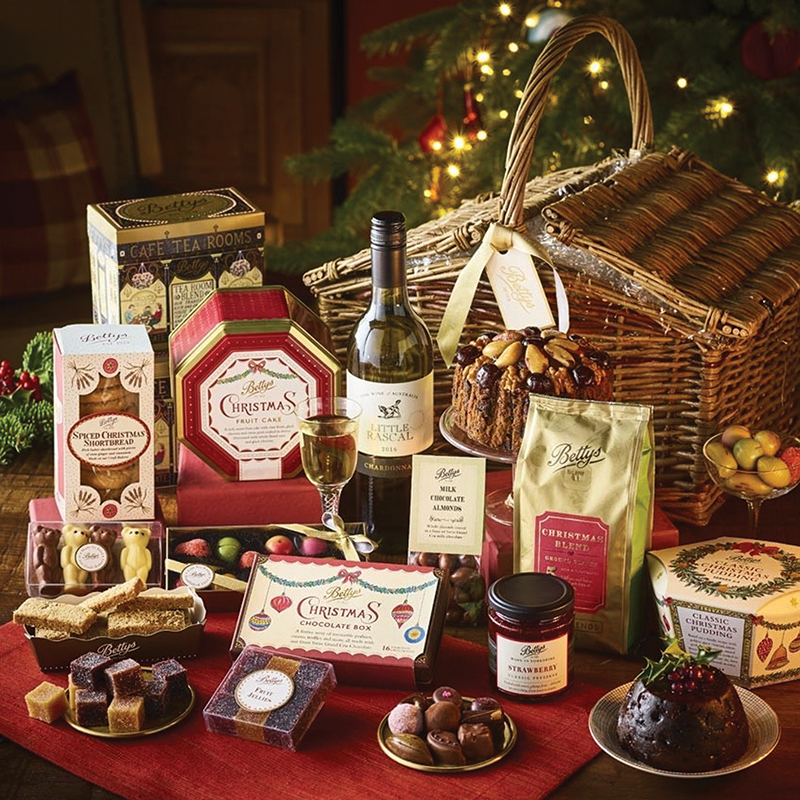 9 Luxury Christmas Gift Hamper – £150.00
From www​.bet​tys​.co​.uk
A hamper to cherish, filled with everything for a Christmas to treasure.
This keepsake wicker picnic basket is brimming with our most flavoursome festive specialities, including a Classic Christmas Pudding made with brandy and Yorkshire Ale, our rich Christmas Fruit Cake in a Bettys tin and our beautiful new Christmas Chocolate Box. Not forgetting a bottle of Little Rascal Chardonnay – a dry white wine bursting with fruit and floral character.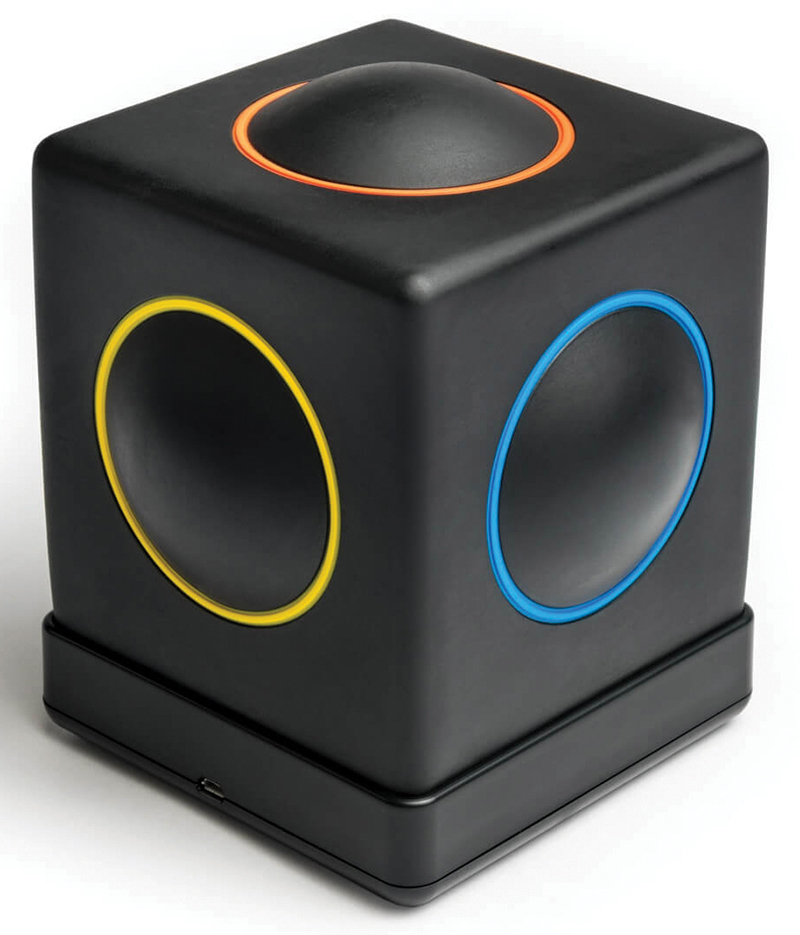 10 Skoog 2.0, Bluetooth Tactile Music Interface for Apple iPhone and iPad – £179.99
From www​.john​lewis​.com
We all love that feeling of taking part in a music session, although it can be frustrating if you're unable to play an instrument to be constantly consigned to tambourine duty. Skoog, with its user-friendly, easy to use design, leaves no one behind – everyone is invited to play.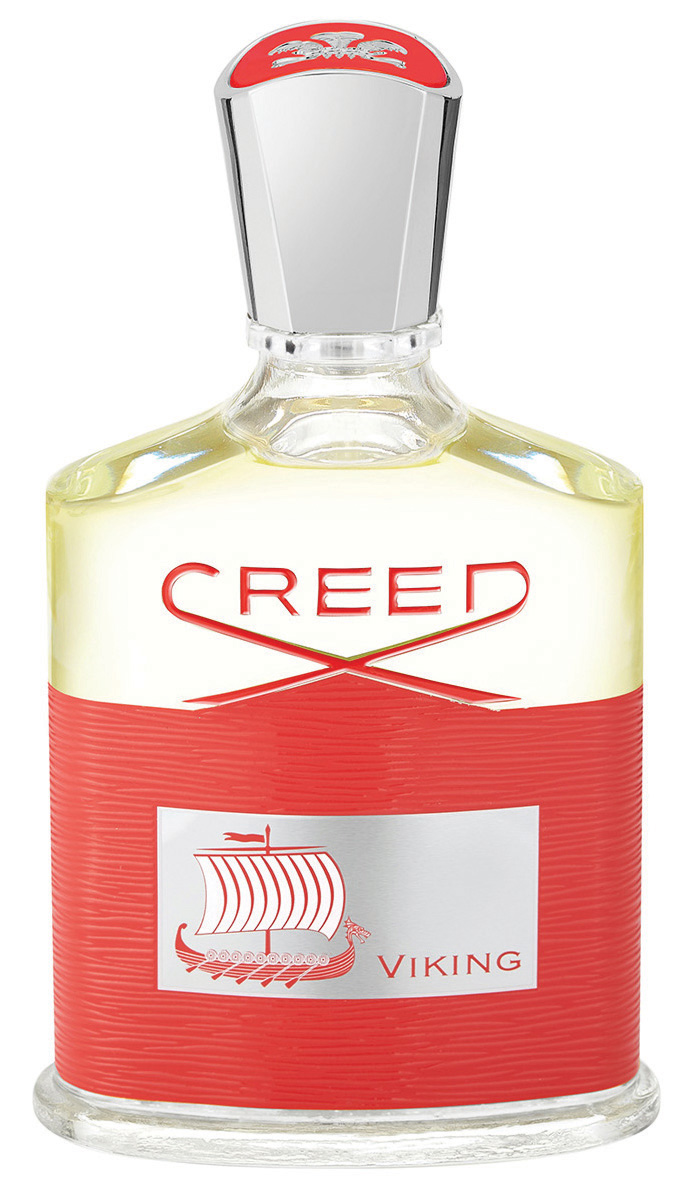 11 CREED Viking Eau De Parfum 100ml – £265.00
From www​.har​veyn​i​chols​.com
Creed's Viking is a fiery men's fragrance that bottles the fearless spirit of boundless exploration for the modern man who goes against the grain. Inspired by the incredibly crafted longships, a centerpiece of the Viking Age and one of the greatest design feats of the ninth century.. This woody citrus fragrance features 80% natural ingredients including peppercorn, Indian sandalwood and Haitian vetiver.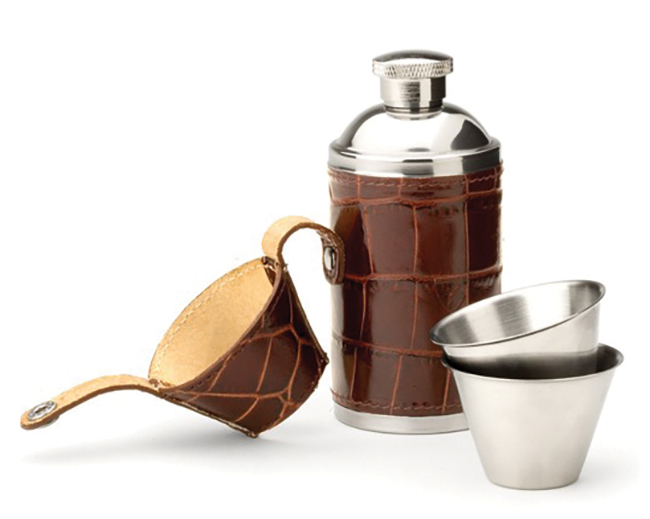 12 Hunter 6oz Leather Hip Flask – £75.00
From www​.aspinaloflon​don​.com
Liven up those sporting events with a Hunter 6oz Leather Hip Flask in deep shine amazon brown croc print and stone suede, crafted from the finest stainless steel and hand-bound in Italian calf leather.. An exterior cover made from the same leather slips snugly onto the top of the flask to complete the sleek aesthetic. For a bespoke gift, have the lid engraved with up to four initials of your choice.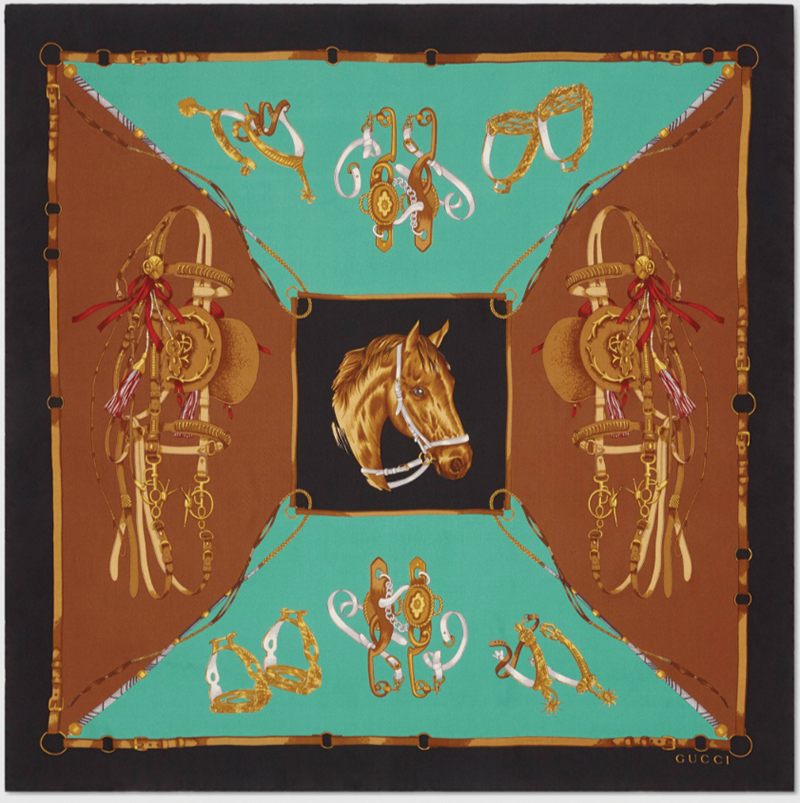 13 SILK SCARF WITH EQUESTRIAN PRINT- £315.00
FROM WWW.GUC​CI​.COM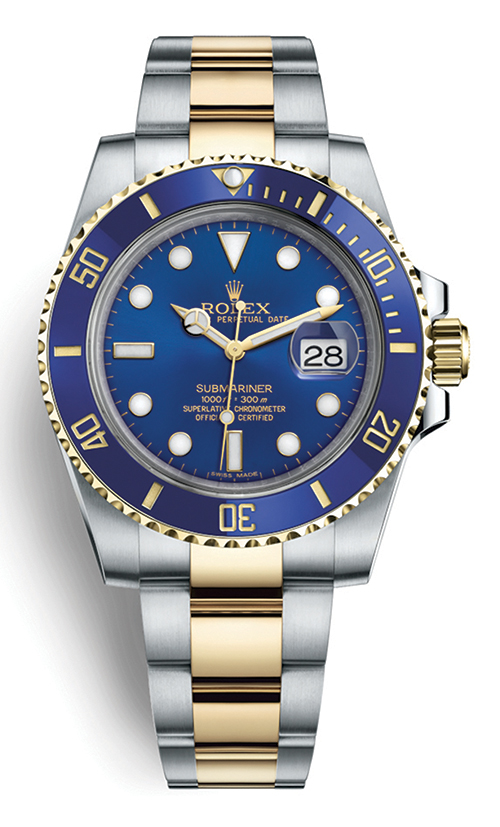 14 ROLEX SUBMARINER DATE – £10.350
FROM WWW.ROLEX​.COM
The Rolex Submariner's robust and functional design swiftly became iconic. With their subtly redesigned Oyster case, distinctive dial with large luminescent hour markers, graduated rotatable Cerachrom bezel and solid link Oyster bracelet, the latest generation Submariner and Submariner Date are firmly in line with the original model launched in 1953.