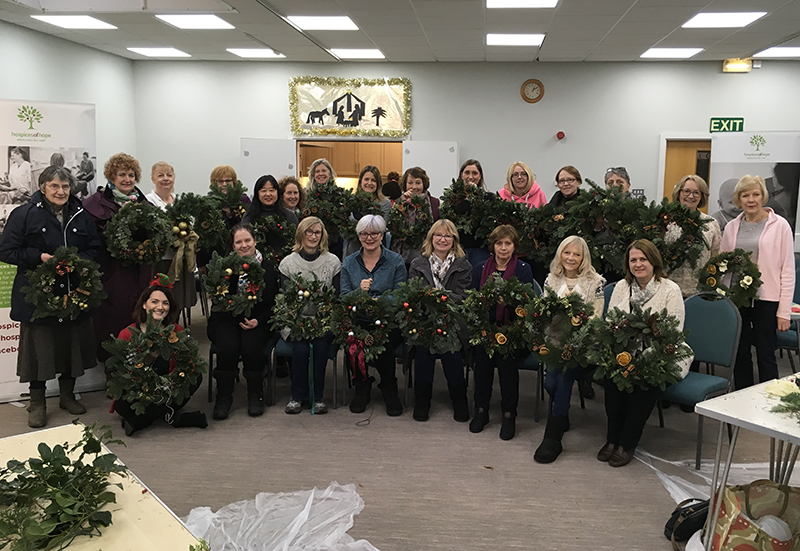 Why not go along to the Christmas Wreath Workshop at All Saints Church Hall, Crowborough, on Tuesday, 11th December 2018 (from 10:30 AM – 1:30 PM), and learn the art of making a truly stunning Christmas Wreath under the expert tuition of Highgate Florist and Growers. All your materials will be supplied, but you will need to come armed with your own gardening gloves and secateurs. Coffee and mince pies will be served on your arrival and a delicious lunch will follow later to keep your strength up!
By attending this great event, you will be helping Hospices of Hope to provide funding for desperately needed hospice centres and treatment for thousands of adults and children with life-threating and terminal illness across South East Europe.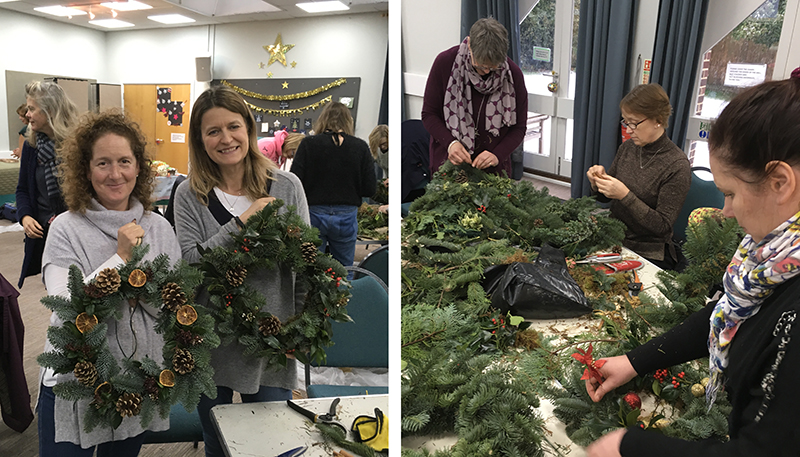 Tickets are £35 (and you can book online at event@​hospicesofhope.​co.​uk or contact their events team at 01959 525110. Book early to secure your place and avoid disappointment!
Hospices of Hope would like to thank Peter Oliver Homes and Highgate Florist & Growers for sponsoring the Christmas Wreath Workshop.
About Hospices of Hope
Hospices of Hope is a registered charity based in Otford, Kent. It was founded by Tunbridge Wells resident, Graham Perolls CMG, OBE. Graham established the Ellenor Hospice in Dartford. He then visited a cancer hospital in Romania in the late 1980's and was shocked by the conditions he witnessed there. He decided to use his expertise gained with the Ellenor to make a difference in Romania and surrounding countries.
Through country partners Hospices of Hope offers hospice services in Romania, Albania, Serbia and Moldova and is looking to expand those services into other countries in the region. As well as providing services HOH also trains medical professionals in hospice care techniques.
Since it was founded the charity has helped more than 40,000 patients and trained more than 20,000 healthcare professionals.
More than 90% of Romanians who need hospice care cannot currently access appropriate end of life care. The Economist's Intelligence Unit published its 2015 quality of Death Index.