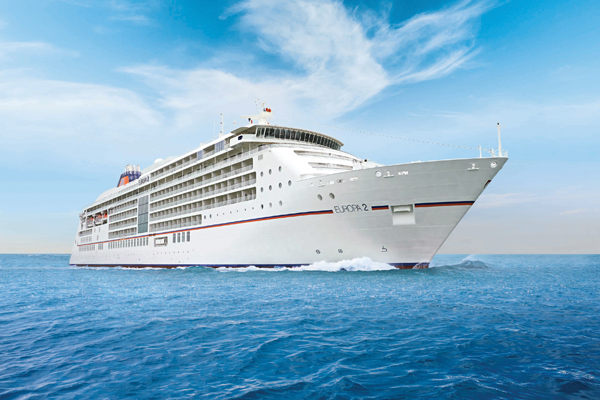 Although only about 30 seconds late, I was conscious that a number of the golfers assembled by the reception desk were looking at their watches, shaking their heads and gently tutting. They were mostly German and consequently unable to comprehend how anyone would be late. Punctuality is a great virtue and, having learnt my lesson, the following day when we again assembled I was bang on time.
There were other aspects of being aboard Europa 2, a magnificent cruise ship owned by Hapag-Lloyd that similarly reflected the German character of the ship's operator; it was remarkably clean, very efficiently run and extraordinarily well organised. Perhaps the only real downside that could conceivably unsettle a squeamish Brit is the grisly prospect of being confronted by the unedifying spectacle of large naked women in the sauna. Despite being enthusiastically pro-European, I struggled to embrace this phenomenon and therefore opted for the steam room where the reduced visibility protected my modesty.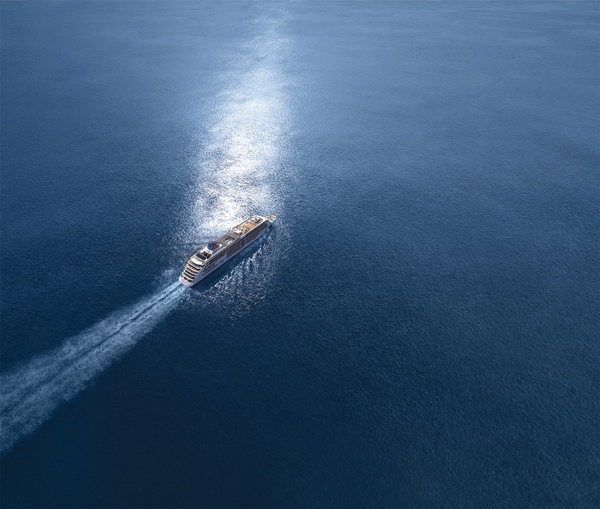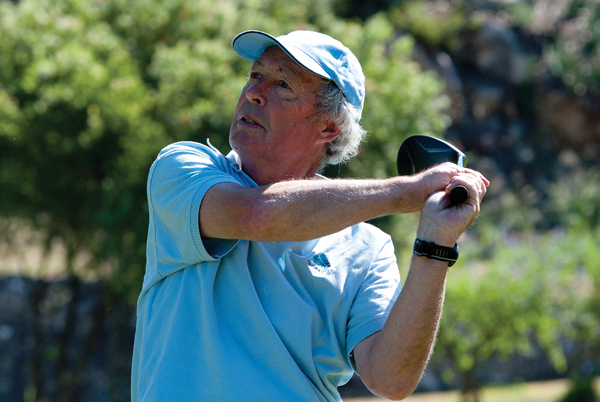 Having boarded the luxurious vessel in Lisbon, I had five days of golf cruising ahead of me. For those unfamiliar with the concept, golf cruising is a glorious combination of golf and cruising where a sedate sail is punctuated with the occasional round of golf.
A cruising virgin whose only sailing experience had been aboard a cross-Channel ferry, I was staggered by the fabulous facilities and extraordinary comfort provided on board. Better appointed and more luxurious than even the finest hotel I had ever rested my weary head, the MV Europa 2, to give it it's full name, has apparently been voted the best cruise ship in the world. If it's not too much of an oxymoron, it has the feel of a rather large boutique hotel. How something that big can feel quite so cosy and intimate is remarkable.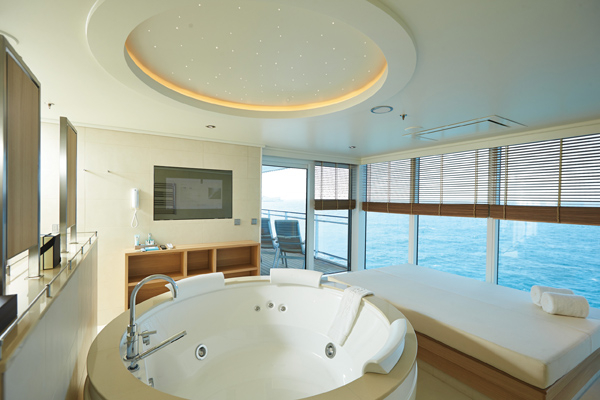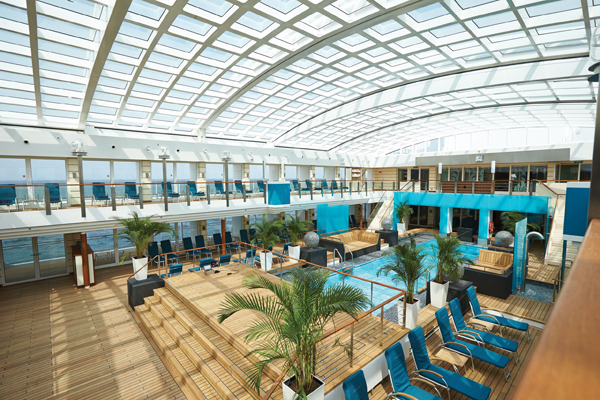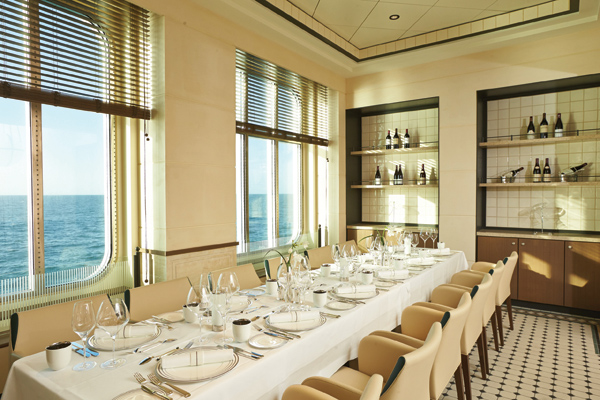 Part of the secret is the comparatively few passengers. Although there's surely room for several thousand, there are only 500 or thereabouts. What's surprising about them is not so much that they all seem remarkably cheerful and friendly for Germans, but what is known these days as their demographic. Instead of overwhelmingly geriatric, which is what I had expected, there are all sorts. In particular there are lots of what might loosely be termed ​'young people', and by that I don't simply mean younger than me (66). There are plenty of young couples, families and all that sort of thing. Instead of one of the most youthful, I'm comfortably more senior than most, which is nice. And, to be fair, although there are indeed a lot of Germans, other nationalities are well represented and the international flavour is reinforced by a range of delightful restaurants offering, amongst others, French, Italian and Asian cuisine.
Food is very evidently a major attraction and all the restaurants are top notch. Meals are a major highlight but a long way from being the only activity. With a cinema, theatre, library, swimming pool, spa, gym, art gallery, culinary school, children's area and golf studio, the Europa 2 offers an appealing variety of on-board activities and a range of entertainment, including live music and great pool-side parties, without ever descending into grisly holiday-camp mode.
In addition to all the on-board activities must be added those available when we pull into harbour. These range from the energetic, such as golf and cycling, to the cultural, visiting art galleries and museums. Some passengers are happy to wander around on their own while others prefer to join groups for specific activities. And, of course, there are those who are perfectly content to stay on board, relax and simply enjoy the sunshine and fresh air, of which there is an abundance.
Perhaps the single greatest attraction is simply the sea. Watching it slip by is endlessly fascinating and peculiarly calming, especially when you are stretched out on a sun-bed either up on deck or on what are called verandas, which everyone has. Terminology is important and just as you wouldn't describe the greens at Augusta as those closely mown bits, you shouldn't call Europa 2 a boat, the decks are not floors and, even though I thought I was being frightfully nautical in describing them as such, our rooms are not cabins, they are suites. Everything is relative and the most humble and popular of these are called ​'veranda suites'. Mine is on the fifth floor… er, I mean, deck, and is so utterly delightful that I look forward to returning to it with almost disturbing enthusiasm. Although enormously attached to the deluge shower, comfy sofa and complimentary mini-bar, it is the veranda I love best. Sitting outside at night with a drink in one hand watching the surf foam and the lights twinkle on the horizon is more enjoyable even than a sweetly struck four-iron off a tight lie with a hint of draw.
Which brings me back to golf. Now you would not have thought a golf holiday would be complete without a round or two but, to be honest, I would happily have cruised on Europa 2 without ever swinging a club. However, the golf did add to the overall enjoyment of the trip.
The courses we played were principally chosen for their proximity to the ports we docked at and their suitability for a mixed range of handicaps. The best was Penha Longa (Lisbon) but both Montenmedio (Cadiz) and El Parador (Malaga) are attractive venues with much to offer. More impressive, perhaps, even than the courses was the meticulous organisation. As well having everyone (with me being the one embarrassing exception), assembled on time each time, everything was arranged.
Whether they were your own on one of the ships numerous sets of TaylorMade, the clubs were all taken care of and thoroughly cleaned after each round. A coach was always waiting on the quay, a guide enriched the transfer with a bit of local history, the balls were neatly stacked on the driving range and, of course, we all teed off precisely on time. Packed lunches were provided and two PGA professionals – one of whom is permanently attached to the ship – were on hand to offer advice and enrich the round.
The golf was great fun but returning to the ship in the evening in readiness for the next leg of the journey was a huge pleasure. Best of all, of course, was stretching out on my veranda, sipping a cool beer and forgetting all the dropped shots.