Destination St. Leonards Central
The one-stop shop for everything St. Leonards-on-Sea!
St Leonards on Sea is an English coastal seaside town near Hastings in East Sussex with a unique history and heritage, bursting with contemporary creative talent – and now there is a shop where you can find out all about it!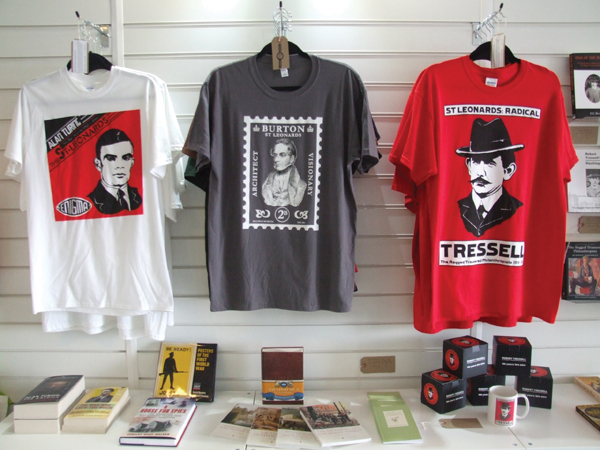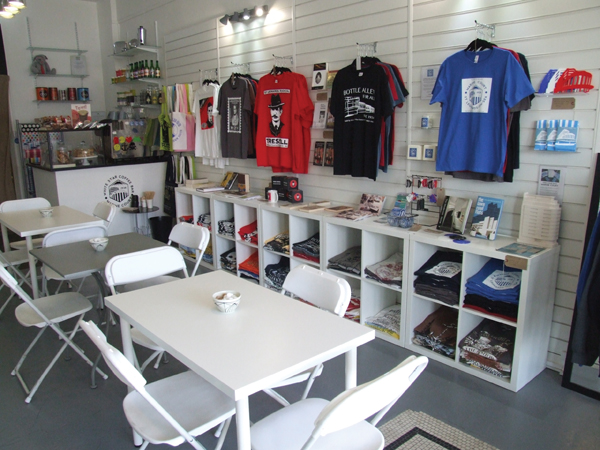 Whether you live locally or are visiting, if you are looking for that special local gift or souvenir, something to wear or for your home, take a look the St Leonards Central selection of prints, cards, photography, bags, accessories, t‑shirts, homeware, jewellery, candles, plus books and guides about St Leonards and works by locally based authors and publishers.
Visitors can discover more about the stunning Regency, Victorian and Modernist architecture, the history behind St Leonards as one of the most fashionable seaside resorts in the country, right up to current local events and attractions, all housed in under the iconic Art Deco seafront landmark of Marine Court. While you are here you can enjoy great coffee, afternoon tea and a range of tasty snacks and ice cream at the White Star Coffee Bar, which you can also take away across the road to the beach!
We spoke to… in charge at St Leonards Central ​"But we are also more than ​'just' a shop. Part of our mission is to fill the information gap that exists and be the visitor centre or tourist information office for St Leonards on Sea that it needs and deserves. So, please come in with your info and publicity if you are running a St Leonards based event or are a St Leonards based performer or creative or pick up information about local events, festivals, talks, exhibitions, shows, issues and campaigns. Our venue is also available to host events, talks, screenings and meetings outside opening hours, with the aim of acting as an ​'ideas exchange' that will help develop new projects and initiatives to move St Leonards forward".
11 Marine Court, St Leonards on Sea TN38 0DX. Tel: 01424 425505. www​.stleonard​s​cen​tral​.co​.uk
Follow on Facebook and Twitter