Half Man! Half Burger!
Spotted on St Leonards Marina seafront
Marine Court is the stunning Grade 2 listed building located on the coastal road on St Leonards' Marina. It was designed to resemble the Queen Mary, a White-Star cruise liner that was the grandest in the world at the time (Bob Hope and Clark Gable were among the celebrity travellers).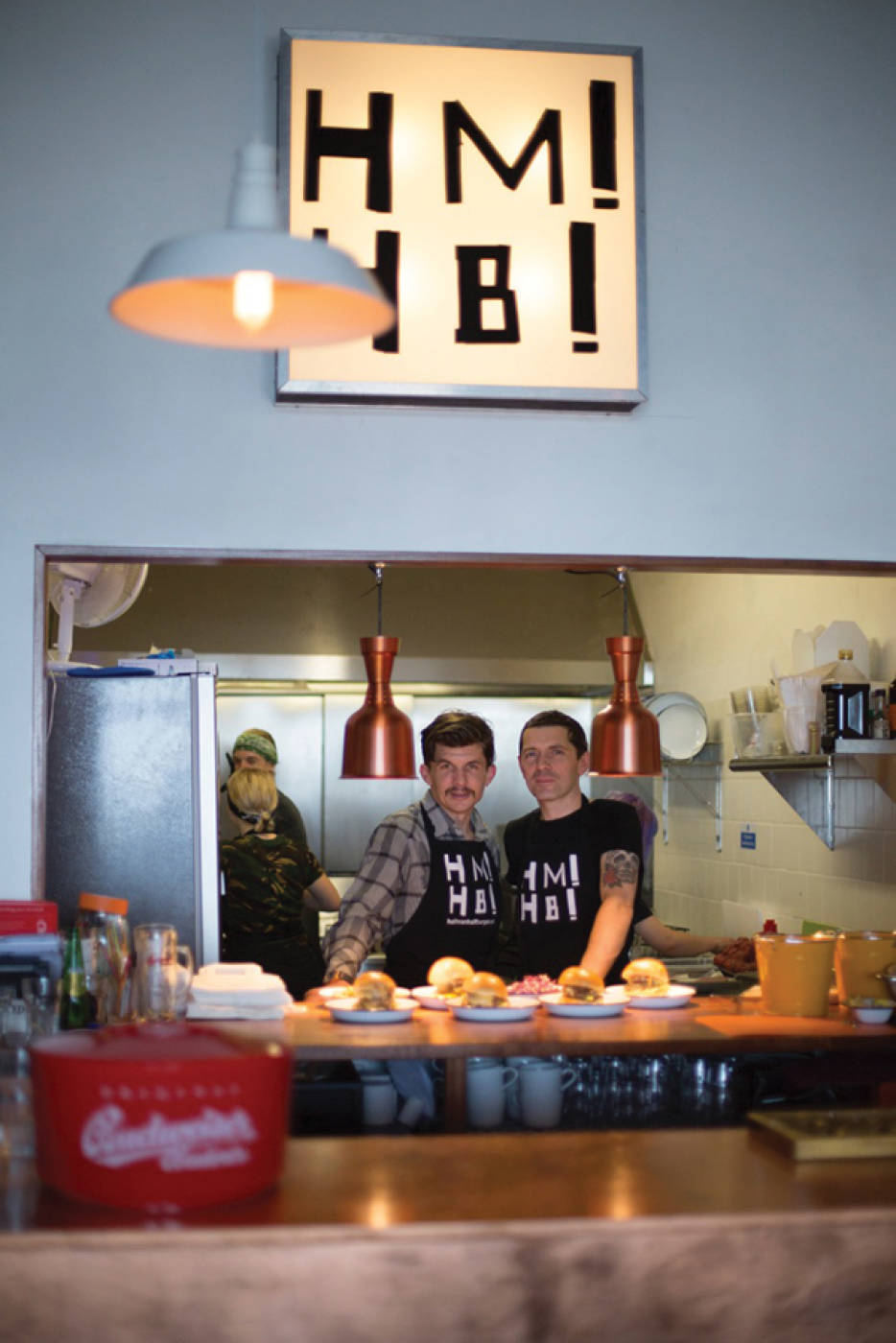 Marine Court itself is not without its brush with fame. In the 1960s, it was home to the Witch Doctor club: Jimi Hendrix, The Who and David Bowie all passed through its doors.
In the intervening years the building fell into decline but thankfully all is set to change and once again Marine Court is being talked about as the place to be. This is in no small part due to the arrival of new kids on the block, Half Man! Half Burger!
Owners Matt Woodhouse and Rory Myers started HM
less than two years ago as a pop up burger shack in Brighton. Shortly after this, they embarked on the summer festival scene. A desire to have a place of their own led them to St Leonards on Sea.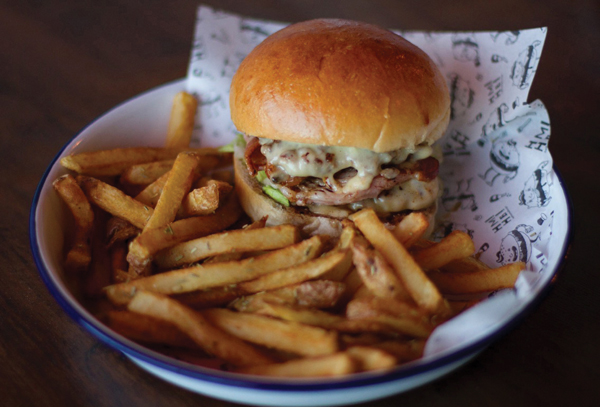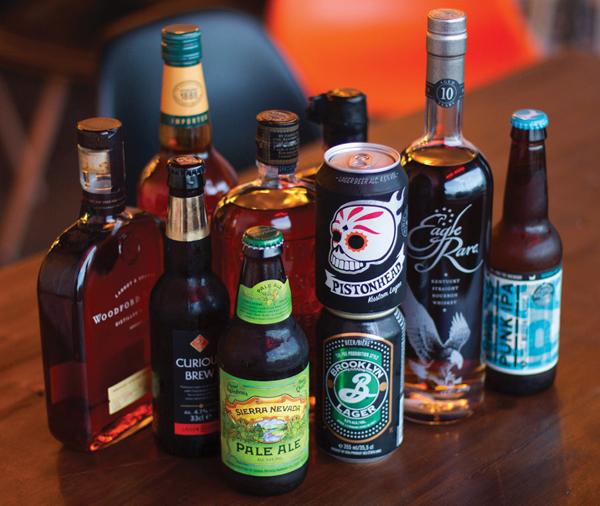 HM
pride themselves on using only high quality, fresh ingredients: the secret blend of mince is from grass-fed cattle located within a ten mile radius; the bespoke burger buns are hand made by Judges, a well-established local organic bakery. The toppings (including a liquid smoke-infused bacon jam and a whisky- soaked BBQ sauce) are all hand made on site each day.
HM
is driven with a desire to dish up perfect hamburgers, fries and sides with every order, all served with a smile and some great music in the background. Carefully chosen craft beers and a desert menu to make you smile rounds it all off perfectly.
Half Man! Half Burger!
7 Marine Court, St Leonards-on-Sea, TN38 0DX.
Telephone: 01424 552332, www​.hall​man​half​burg​er​.com.
Opening hours: Thurs – Sat 12 noon ‑10pm, Sun 12 noon – 8pm.