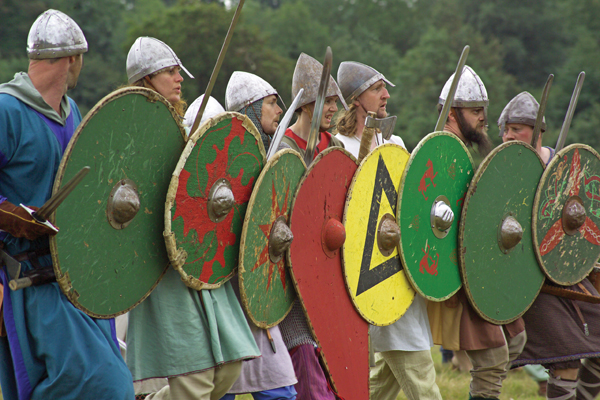 It's Harold vs William
Experience the reality of England's epic 1066 clash
On 14 October 1066, English forces led by King Harold Godwinson gathered on a hillside in East Sussex. Opposing him was an invasion force led by Duke William of Normandy, whose only hope of conquest was a decisive victory.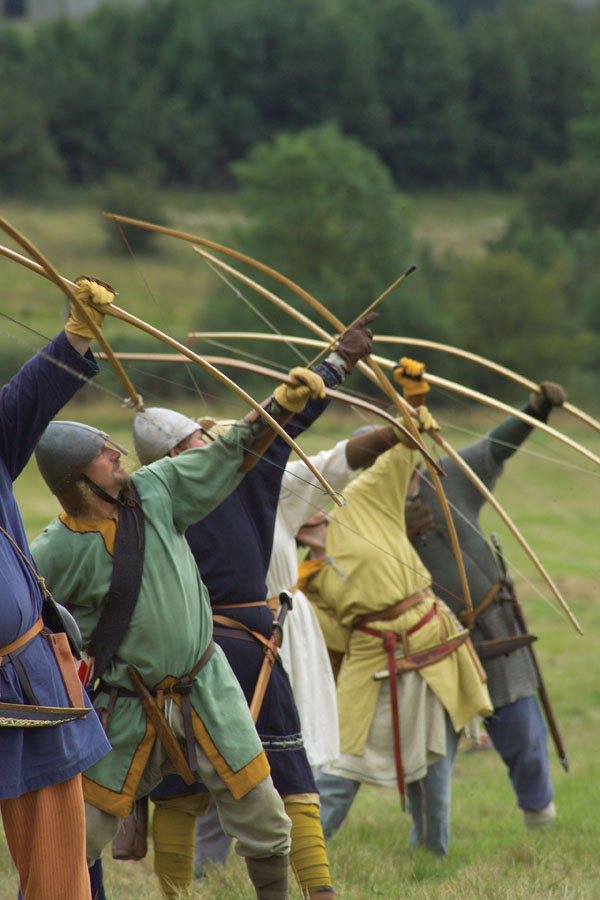 What followed was a day of bloody fighting, as Norman cavalry and archers repeatedly attacked an English shield wall, until finally breaking through and routing the English forces. By the end of the day, King Harold lay dead in the field, alongside two of his brothers, both earls, and many of the landholding elite.
Marching on London, William received submission from the few remaining English nobles, and was crowned two months later on Christmas Day. Over the following years, he installed his supporters in key positions, quashed any rebellions, and set about an almost wholesale change of the country's political elite.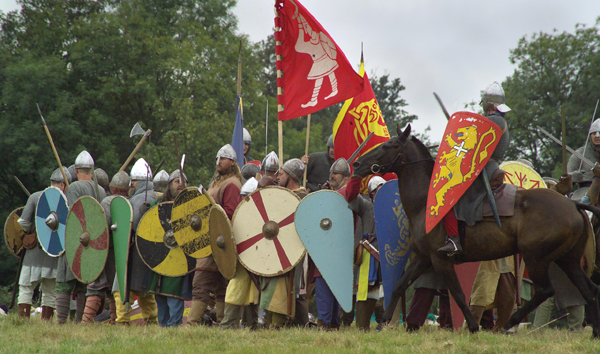 The impact of the Norman Conquest can be seen in the castles and cathedrals built to assert power across the country, through the laws and language of the land, and in the very pages of English history, as the nation shifted its attention from Scandinavia to France and continental Europe. Without that decisive victory on the battlefield of Hastings, we would be a very different country indeed.
Now families and history enthusiasts alike can experience a small taste of this most epic battle for themselves when English Heritage hosts its annual re-enactment at 1066 Battle of Hastings, Abbey and Battlefield. Held over the weekend of the 10th and 11th October, the two day event is the largest single period event in the organisation's programme. It brings together hundreds of Norman and Saxon re-enactors and tens of horses to enable visitors to vividly experience the spectacle of one of the most defining battles in England's history.
While the action culminates in a mighty clash between warring sides as the fiercely proud Saxon defenders face up to the invading Normans, there is much more to explore throughout the day. Get up close to the knights and their horses in the cavalry encampment, immerse yourself in medieval life, watch the chain mail and weaponry makers and take an entertaining look at the Bayeux Tapestry. Discover the events leading up to the battle in the specially commissioned play, marvel at the medieval falconry and see if you have what it takes in the have-a-go archery.
Battle of Hastings takes place on Saturday 10th and Sunday 11th October 2015 10am – 5pm at 1066 Battle of Hastings, Abbey and Battlefield, East Sussex TN33 0AD.
To book tickets or for more information: www​.eng​lish​-her​itage​.org​.uk/​b​a​t​t​l​e​abbey