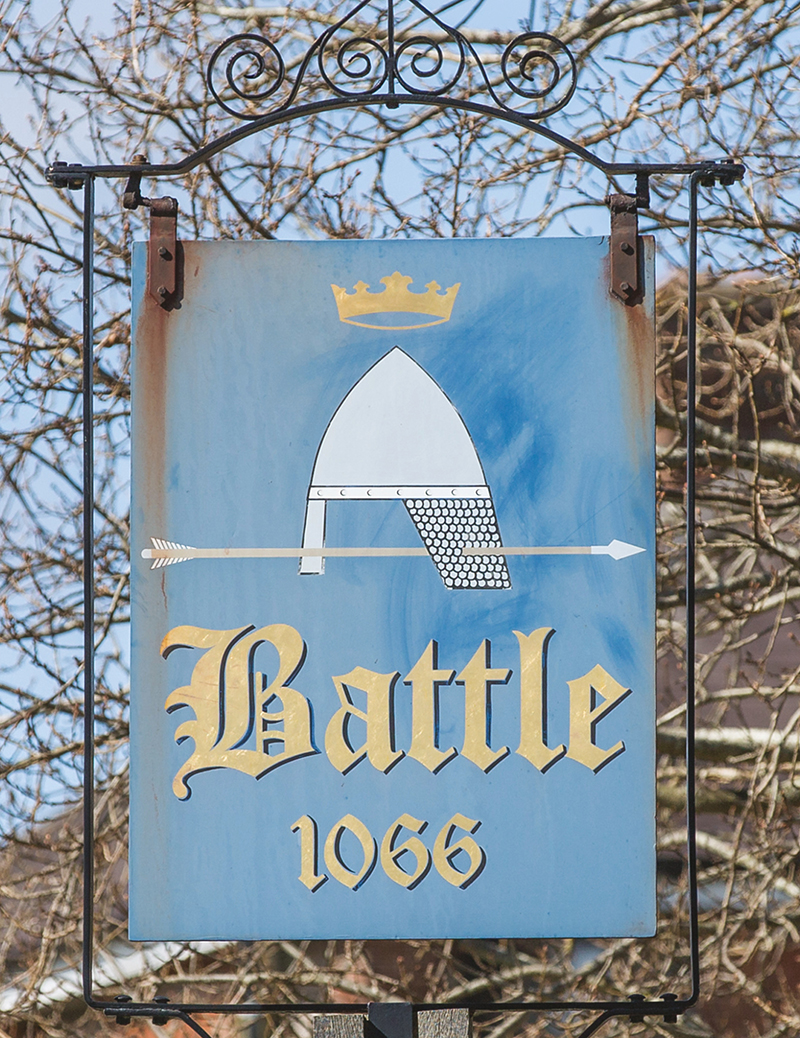 Leaving the cities behind and heading for the sea, where the wooded hills of the Sussex Weald stretch down to England's south coast, you find 1066 country.
Set deep in history, its ancient settlements nestle in a rich landscape of woods, marshes, headlands and shorelines. Open skies and broad horizons inspire the imagination.
Lying at the heart of 1066 country, Battle was named to commemorate the most famous conflict on English soil.
Legend tells it that William made a vow before the battle that he may be granted the victory:
"that upon this place of battle I will found a suitable free monastery for the salvation of you all and especially those who fall; and this I will do in honour of God and his saints, to the end that the servants of God may be succoured…"
The town grew up alongside the 1066 Battle site, monastery and surrounding ancient woodlands and remains largely unchanged to this day.
The name Battle is derived from the French word for battle, Bataille. The town was originally known as Bellum, then Le Batailye in the 11th Century, Batayle in the 14th Century, Bataill in the 15th Century, Battell in the 16th Century, Battel in the 17th and 18th century and now Battle.
However, Battle is no one-trick pony…
Apparently the first Iron cannon was cast in Buxted in 1543 – some 20 miles from Battle and Cannon for the English fleet, which defeated the Spanish Armada, came from the area.
Battle was also famous for gunpowder production. Oral history suggests the gunpowder stored by the gunpowder treason plotters of 1605, led by Robert Catesby and including the now infamous Guy Fawkes, originated from Battle mills and Battle Museum of local history now claim to house the oldest ​"Guy" in the world – dated speculatively to around 1795.
Battle has over the years also been home to its own gaol, workhouse, hospital, cinema, brewery, Jam factory, tannery and a number of pre- eminent clockmakers.
Today Battles principle industry is tourism, serviced by Battle Abbey, an annual arts festival and art fair every October and a thriving high street of independent retailers, tearooms and eateries, including;
Rother Books
A bookshop with a particular focus on Fiction, History, Local and Children's books as well as an interesting selection of the latest publishing,
BRITISH

design

BRITISH

made

At BRITISH design BRITISH made, they are passionate about BRITISH design made right here in the British Isles and, where possible, products made with sustainable or recycled materials, contributing positively to the environment and the UK economy.
DapperM Concept Store
Whether it's to upgrade your wardrobe or have a bespoke suit made whilst relaxing with a glass of champagne… then this concept store is for you. If you desire a totally unique shopping experience with extensive possibilities for brands and products and want something different that you won't find for miles, visit this beautiful store in Battle High Street.
Whites Seafood and Steak Bar
Established in Hastings but newly opened in Battle – serving good quality meals in a friendly and informal environment.
Battle House of Flowers
Stylish florist located in a pretty listed building on the corner of Mount Street and the High street.
Barnaby's
Specialising in painted furniture and restoration, Barnaby's sells a range of antiques and more unusual decorative and quirky items.
Cut and Grill
Cut & Grill is a family owned steak, burger & grill restaurant. All their produce is locally sourced and created with love & flair!
Battle Deli and Coffee Shop
Battle Deli is a food destination for locals and visitors alike! Freshly prepared Deli goodies await even the most discerning foodie! You will be spoilt for choice when you enter the Deli and the tantalising aromas from the kitchen will entice and delight you. All food is freshly prepared on the premises.
Bonney's
Bonney's is a family run café in Battle. Fully licensed, they have a fabulous large garden and are gaining quite a reputation locally for their Spanish style tapas.
Bluebells café tearoom
Offering everything from a cup of tea or Coffee to full afternoon tea with freshly baked scones, jam and cream – What's not to like!
Top things to do or visit in or near Battle
• Walk one of the Battle Heritage Trails – Download the GeoTourist App or follow this link. geo​t​ourist​.com/​t​o​u​r​s​/1951
• Walk or Cycle the 1066 Country Walk
• Battle Abbey
• St. Mary the Virgin Church – Home of the Battle Tapestry
• Battle Museum of local History
• Sedlescombe Organic and Carr Taylor Vineyards.
• Herstmonceux Castle
• Three Legs Brewery, Broad Oak
• The School of Wizards and Witches, RYE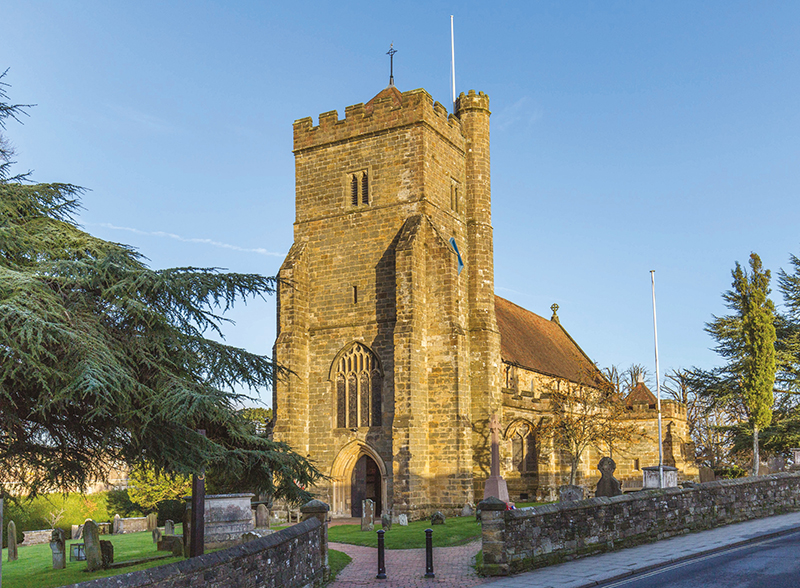 Notable people:
James Murray
General Sir James Murray (d. 1794) acquired Beauport through his first wife Cordelia né Collier. He built Beauport Park House between 1763 and 1766, naming it after the village of Beauport (near Quebec in Canada); Murray was second in command to General Wolfe during the attack on Quebec in 1759, he then spent 3 years as Governor of Canada between 1763 and 1766. During his ownership he also purchased further lands to make the estate almost 2000 acres (809 ha).
Murray was appointed Governor of Minorca in 1774 and was away from Beauport Park for several years. When he returned in 1782, it is thought he began the tradition of planting rare and unusual trees, which was long considered one of Britian's most ambitious Victorian arboreta.
Today Beauport is the thriving Bannatynes Spa Hotel
www​.ban​natyne​.co​.uk/​h​o​t​e​l​/​h​a​s​tings
Hugh Whistler F.Z.S., M.B.O.U
Hugh Whistler was an English police officer and ornithologist, who lived in Battle following retirement, but worked in India. He wrote one of the first field guides to Indian birds.
His collection of 17,320 bird skins was presented to the Natural History Museum in 1949, by his wife Mrs Joan Whistler (née Ashton).
Hugh's son Ralfe inherited the first bones of a dodo, which were dug up in Mauritius in about 1900, from his father's collection. Subsequently Ralfe has amassed, what has been described as the world's largest collection of art and memorabilia dedicated to the extinct flightless bird of Mauritius.
Elizabeth ​
"

Eliza" Acton (

17

April

1799

–

13

February

1859

)

Born in Battle, Eliza Acton was an English food writer and poet, who produced one of Britain's first cookbooks aimed at the domestic reader, Modern Cookery for Private Families. In later years Modern Cookery was eclipsed by the success of Isabella Beeton's bestselling Mrs Beeton's Book of Household Management (1861), which included several recipes plagiarised from Acton's work.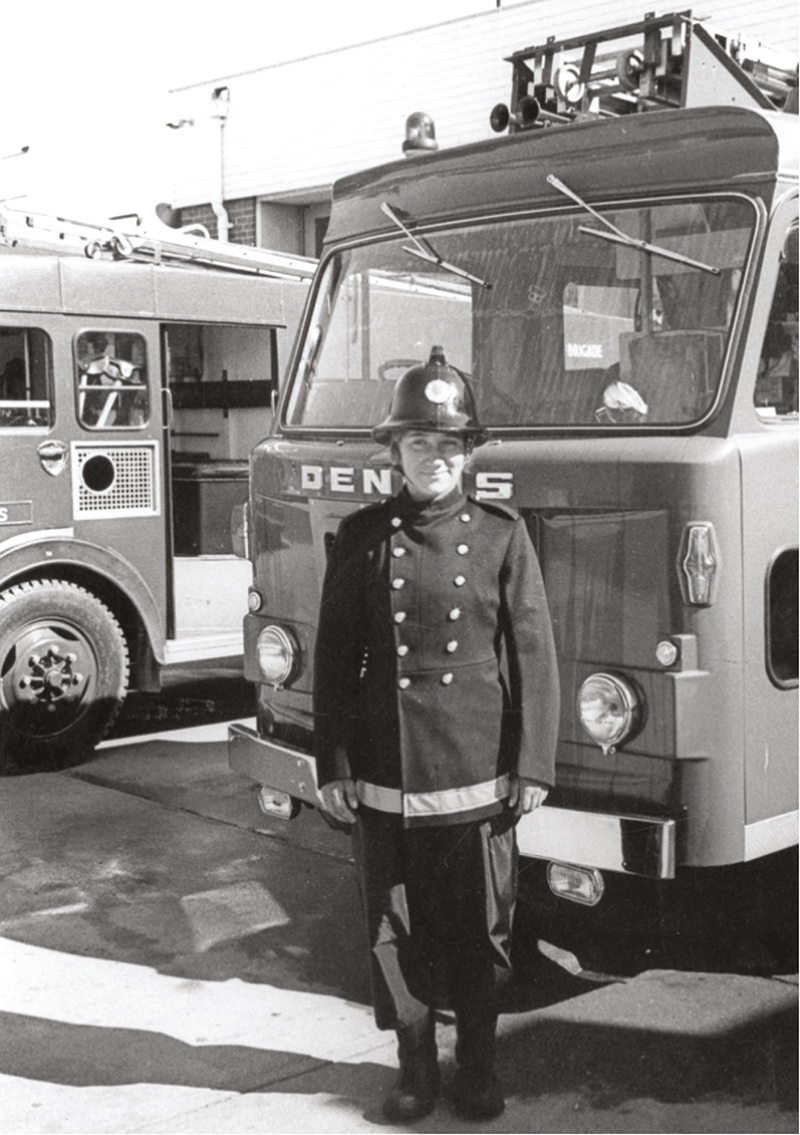 Mary Joy Langdon
BME

(above)

Mary Joy was born in Battle in 1951. In August 1976 due to drought, the East Sussex Fire Brigade sought extra fire fighters and Langdon responded. At age 25, she was the UK's first female fire fighter to be formally admitted to a brigade.

In 1984 Sister Mary-Joy joined the Roman Catholic congregation Sisters of the Infant Jesus and in 1989 she founded the Wormwood Scrubs Pony Centre. The Centre is an inner city community riding school for children and young people, many of whom have learning difficulties and physical disabilities.
Pop group Keane
Formed in 1995, pop band Keane originate from Battle.
Keane achieved mainstream, international success with the release of their debut album, Hopes and Fears in 2004. Topping the UK charts, the album won the 2005 Brit Award for Best British Album and was the second best-selling British album of 2004. Their second album, Under the Iron Sea, released in 2006, topped the UK album charts and debuted at number four on the US Billboard200. 4th Album Strangeland released in May 2012 contains many references to Battle and the bands growing up, particularly the single ​"Sovereign Light Café", which was released as the album's third single on 23 July 2012.