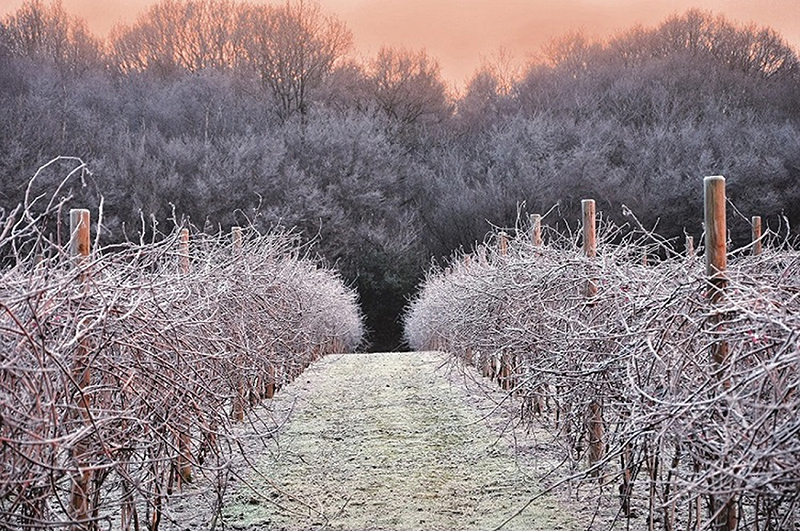 Biddenden Vineyards in the Winter, courtesy of Biddenden Vineyards
The joyful sight of snowdrops announces the arrival of spring, gloriously breathing new life in to the world around us, and there is no better place on earth, in my opinion, to experience springtime, than in the Garden of England. Although I am probably a little biased, being a Maid of Kent (born in east Kent) myself!
For this March edition I will be taking you on a stroll through two of my favourite, quintessentially Kentish (west Kent), villages – BIDDENDEN and BENENDEN, touching on a few villages close by along the way, as I meander my way down the not yet leafy lanes on my quest to reveal each in its full bucolic glory – finishing in ROLVENDEN for a restorative glass of wine at the Ewe and Lamb Public House.
So first to
BIDDENDEN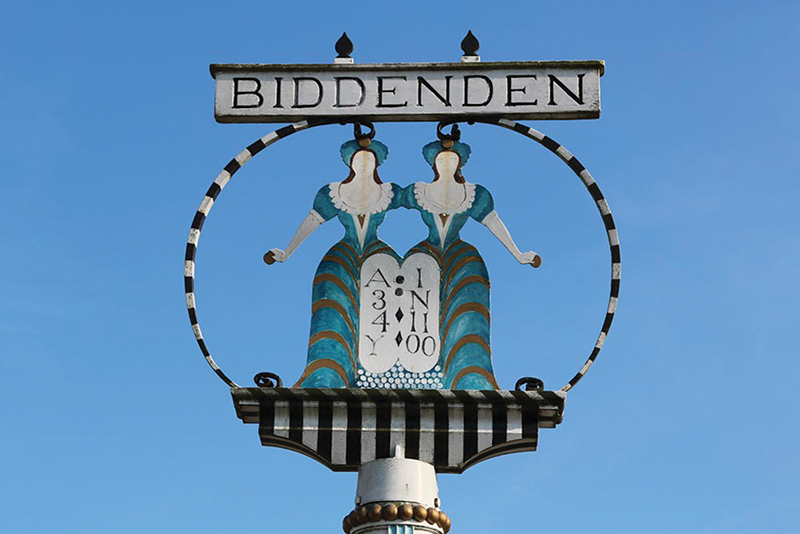 Set in the High Weald area of outstanding natural beauty, and rich with historical interest, Biddenden is located some 5 miles north of Tenterden and 5 miles east of Cranbrook. At the very heart of the village is the Historic High Street of well-preserved timber-framed houses, some dating as far back as medieval times; All Saints Church and churchyard and a small green, on which stands the village sign, depicting the famous ​"Biddenden Maids".
Elizabeth and Mary Chulkhurst were conjoined or ​'Siamese' twins born to a wealthy family in the 1100's. They were joined at the hip and shoulder and lived for 34 years. They died within hours of each other, the remaining twin refusing to be separated from her sister. In their will, they bequeathed 18 acres of land to the poor of Biddenden and to this day, on every Easter Monday, pensioners who present themselves at the Old Workhouse, receive a gift of bread and cheese and all visitors to the town on that day, may receive a commemorative biscuit bearing an impression of the twins and their date of birth.
If you are keen on local history, Biddenden Local History Society has published ​"Biddenden in Pictures' ( on sale at the Post Office and online from http://www​.youbyy​ou​.co​.uk/​b​i​d​d​e​n​d​e​n​-​p​i​c​t​u​r​e​s​.html ). The book includes previously unpublished photographs of people, places and events in the village, including photographs of the King and Queen of Siam at Vane Court, a photograph of the murder of the Sunday school teacher in 1899 and images of Elisa and Mary Chulkhurst.
Present day Biddenden plays host to a number of premier businesses, including the award winning Biddenden Vineyards, Michelin Star restaurant The West House and close by The Raj of Kent Indian Restaurant, The Weald of Kent Golf Course and Hotel and bespoke joinery company Deacon and Sandys, who specialise in the design, restoration and creation of traditional English interior woodwork and authentically styled 16th and 17th century furniture from the finest oak.
Originally an apple orchard, owners the Barnes family started to consider diversifying the farm in the late 1960s as apple prices began to decline. After listening to a feature on the BBC​'s Woman's Hour programme about English vineyards being replanted, Mrs. Barnes was inspired to turn to viticulture. In 1969, one third of an acre of vines was planted and Biddenden Vineyards was born.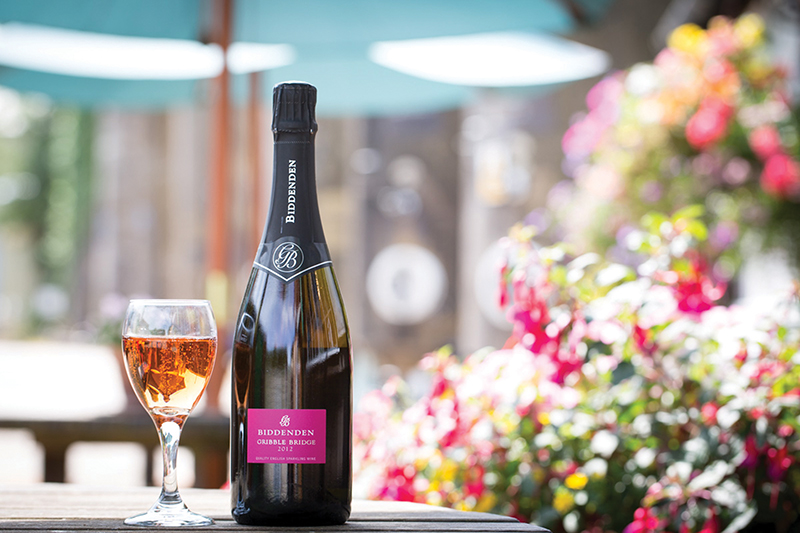 Biddenden Sparkling Rose, courtesy of Biddenden Vineyards.
Today, Julian and his eldest son look after all the management and winemaking at the single estate vineyard, which spans some 23 acres of gentle south facing slopes. 11 different grape varieties are grown producing an array of award-winning White, Rosé, Red and Sparkling English wines.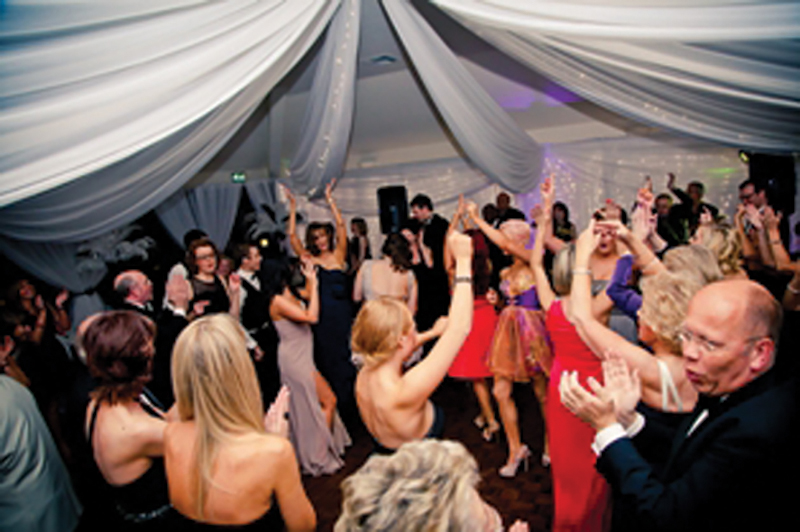 Function Ball, courtesy of Weald of Kent Golf Course and Hotel.
Opened in 2002 by chef patron Graham Garrett, winner of the Kent Life and Kent on Sunday Chef of the Year 2016, dining at The West House restaurant is a treat to be savoured.
Located in a 16th Century weaver's cottage on Biddenden High Street, the restaurant gained a Michelin star after its first year, and has held it ever since. It is that rare thing, a truly lovely, characterful local restaurant – the perfect place to relax and just enjoy exceptionally good food…
Take a short drive along the Ashford Road from Biddenden and you will happen upon the The Weald of Kent Golf Course and Hotel, a beautifully maintained 18 hole parkland golf course and hotel set in rolling Kent countryside with far reaching views.
With many elevations, lakes and hazards, the golf course is designed to challenge the most confident of players. The substantial clubhouse with its views over the lakes and course features a bar, restaurant, function suites, conference rooms, a large patio area, and newly opened gym. In addition the Lodge features 19 rooms and Hotel 16 air-conditioned rooms, all en suite, including suites, family rooms and disabled access facilities.
Whether you are a golfer, looking for somewhere to celebrate a special occasion or life event, or simply looking for a great venue to enjoy a Sunday Roast with the family, The Weald of Kent could be just what you have been looking for. Nothing is too much trouble, as Sir Paul McCartney found out when they hosted his exclusive celebrity event, with full Vegetarian and Vegan Banquet.
And so we move on to
BENENDEN
Famous for its Girls school, Hospital, village green and cricket pitch, which lies at the heart of the village, the place name of Benenden (pronounced Ben-in-dn) derives from the Old English meaning Bynna's wooded pasture. Bynning denn became Benindene (1086) Binnigdaenne, Bennedene (c1100) Bynindenne (1253) then the current spelling from 1610.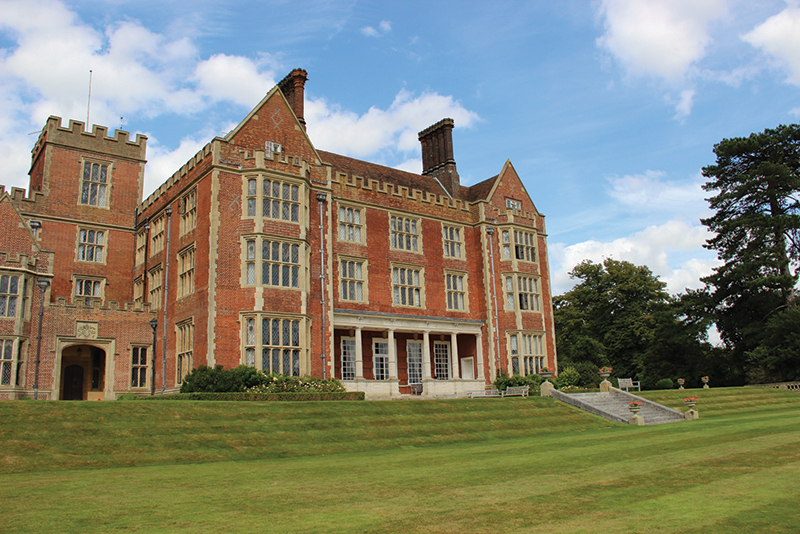 Benenden School front aspect, courtesy of Benenden School.
Benenden School stands on a historically significant site, with material in the school archive chronicling the history of Hemsted House dating back to the 17th Century. Both the parkland and woodland are also mentioned in the Doomsday book.
Robert Hemsted built the first house in 1216. In 1860 Gathorne Hardy, later to become the 1st Earl of Cranbrook (1814 – 1906), a prominent politician of the day, rebuilt the house in Hemsted Park and in 1912 British newspaper proprietor Lord Rothermere, made further alterations.
In 1924 Hemsted Park was leased to Christine Sheldon CBE, Anne Hindle MBE and Kathleen Bird, three teachers from Wycombe Abbey who had founded a new public school for girls the previous year. The school was named Benenden School, to avoid confusion with Hemel Hempstead.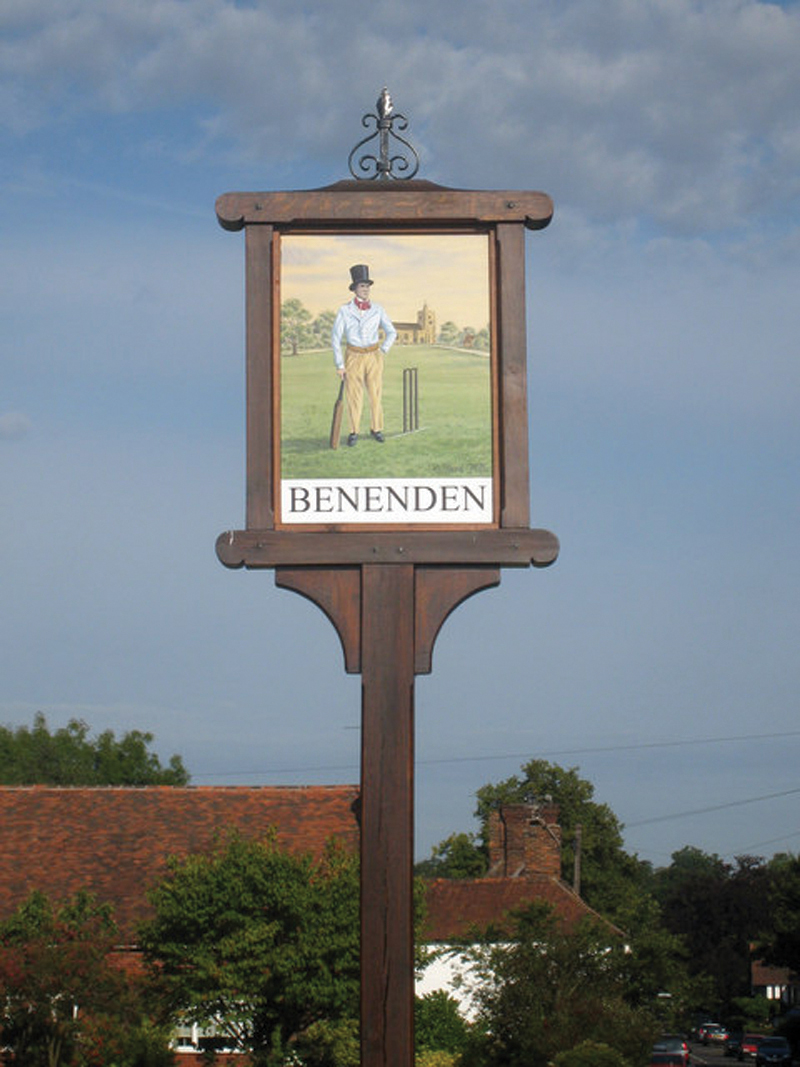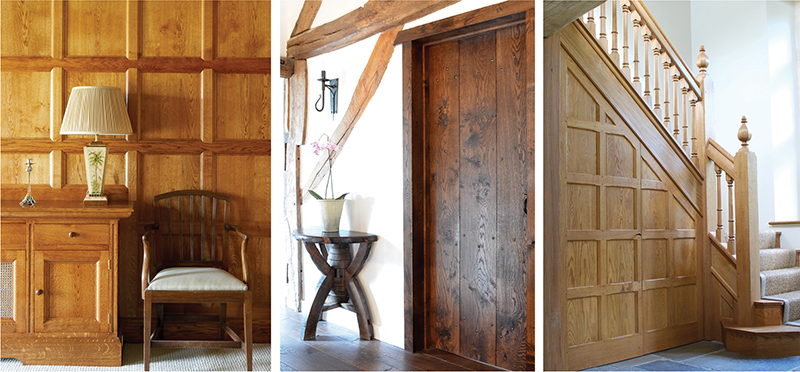 Joinery by Deacon and Sandy's.
Notable alumni of Benenden School include HRH The Princess Royal, aviator Lettice Curtis, Lady Manningham-Buller (former MI5 Director General), solicitor Baroness Shackleton, comedian Morgana Robinson and journalists Rosie Garthwaite and Veronica Wadley.
In 1907, a consortium of trades unions, friendly societies and employers established a chest hospital in Goddard's Green Road, Benenden, for the treatment of tuberculosis.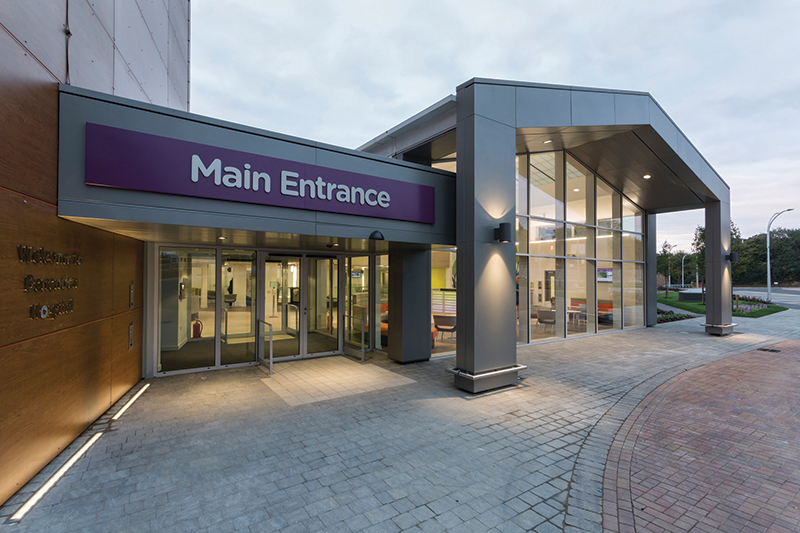 Benenden Hospital Entrance, courtesy of Benenden Health
Today, the hospital rated ​"Outstanding" by the Care Quality Commission is an independent healthcare provider that mainly treats members of Benenden Health as well as self-pay patients, those with private health insurance and some NHS patients.
Anyone can join Benenden Health; it provides an affordable alternative to health insurance, although its services are offered on a discretionary basis as it is not a medical insurer. They have a range of helplines and diagnostic services available and offer access to more than 250 common procedures – many available at Benenden Hospital.
Benenden Hospital is the flagship of a network of 500 facilities throughout the UK, giving members access to diagnostic consultations and treatment. There is no upper age limit and pre-existing conditions do not apply, literally anyone can join with no excesses to pay. My Mother is a member and has received excellent care over the years.
Located in front of St. George's parish church and the Village School, between the Bull Inn and King William IV public houses, marking the heart of the village, is Benenden village green. Cricket has been played on the Green since the 18th century, although the first known mention of an organised club was not until 1798. As illustrated on the Village sign – a perfect setting for cricket.
And so to our final stop…
Heading towards Tenterden from Benenden you will happen upon ROLVENDEN, the perfect place to sample a pint of real ale or a glass of wine…more my tipple.
…and what better venue than the Ewe and Lamb Public House. With their on site le verre de van they can provide their complete wine and sparkling selection by the glass. On tap they offer a wide selection of real ales including local Harvey's from Lewis, several lagers including local curious brew from Chapel Down Vineyard and on tap, cider, Guinness and a range of premium lagers.
And if that were not sufficient, they have over 20 speciality Gins and for the driver, freshly ground coffee made using the finest Italian coffee machine. What's not to like!
Written by Lesley Samms