Luxury London – Christmas shopping
"Christmas is coming, the geese are getting fat, Please put a penny in the old man's hat…"
Traditionally men (and some women!) are renowned for leaving their gift buying until Christmas Eve and those who spend their working day in the City are no exception. This habit can however prove very costly, often resulting in very expensive desperation purchases, unhappy recipients or possibly both!
In an effort to support these late to market gift buyers, the following is a selection of exquisite London Emporia worth visiting, either in the real or virtual world during November, for some advanced gift selection kinder to your wallet and ongoing relationship status.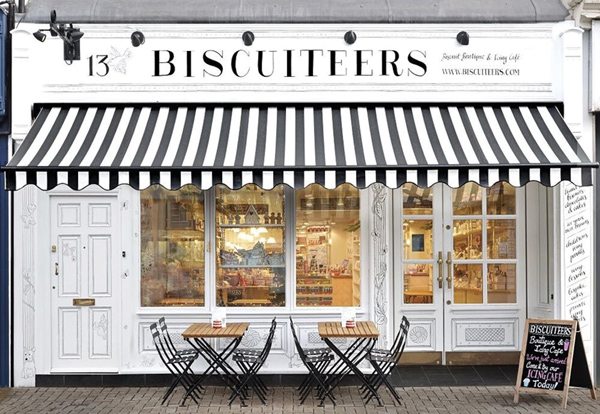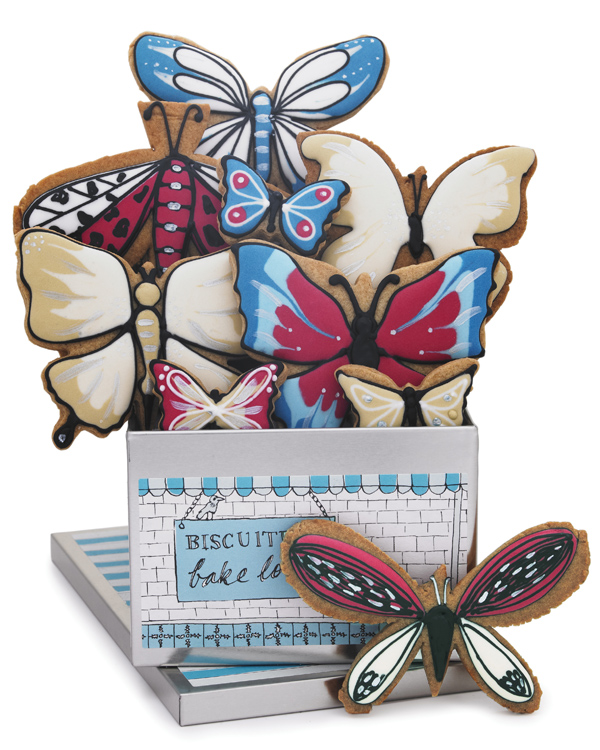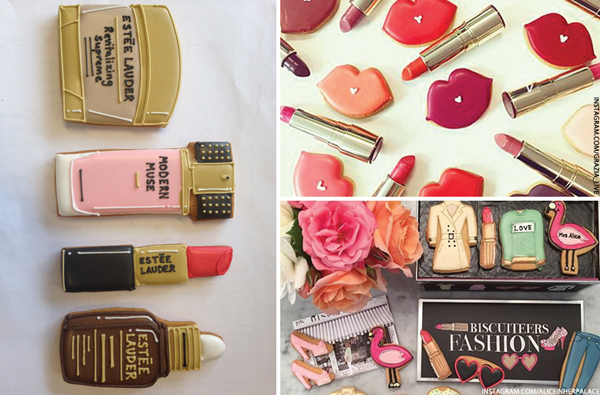 Biscuiteers
Harriet Hastings and her husband Stevie Congdon, who are also co-directors of leading London catering company Lettice, launched Biscuiteers in 2007.
'We came up with the idea for Biscuiteers on a weekend in New York. We were sure that there were lots of people who are as passionate about biscuits as we are and that there was a real opportunity to set up a biscuits gift business online that was completely different from anything else in the market – biscuits that would look as beautiful as they tasted. In fact, biscuits that people would want to talk about'.
In October 2012 they opened the doors to their very first Biscuit Boutique & Icing Café in Notting Hill, followed by the Northcote Road, boutique in December 2014. Showcasing the much-loved Biscuiteers biscuit, chocolate and cake collections, the Boutiques are also drop-in icing cafes, hosting themed icing lessons, children's icing parties and the Biscuiteers School of Icing, where you can be taught to ice like a Biscuiteer.
In addition to the cafes and online shop, Biscuiteers can now be purchased from a wide range of top end London stores such as Selfridges, Fortnum & Mason, Harrods and The Conran Shop and Colette and le Grand Epicerie in Paris.
www​.bis​cuiteers​.com
18 Stannary Street, London, SE11 4AA. Telephone 020 8704 588 358
Also at 194 Kensington Park Road, London, W11 2ES.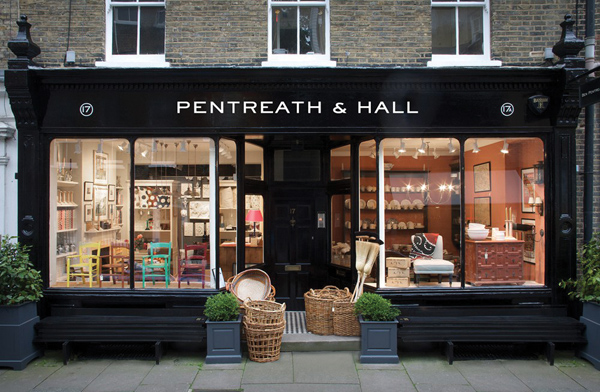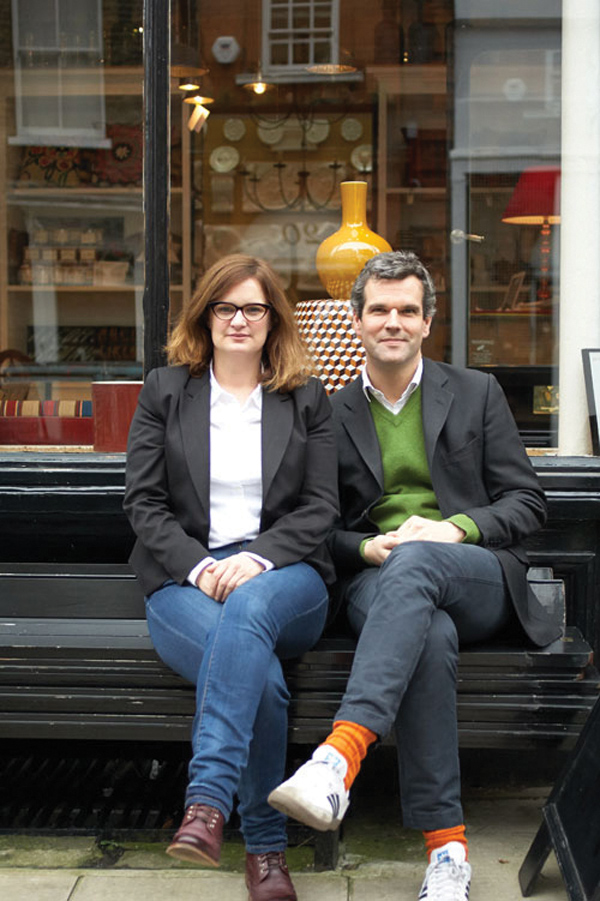 Pentreath & Hall
Owned by renowned architect and designer Ben Pentreath and Bridie Hall, Pentreath & Hall is one of London's most distinctive interiors and decoration shops, selling the very best china, glass, linens, furniture, pictures, candles, vases, lights, antiques, books and other delights. Sourced from England, France, Belgium, Germany, Turkey and India, it sells pieces that are not easily found elsewhere. New additions to look out for are their own label designed furniture, lighting, textiles and wallpaper ranges.
A visit to the Rugby Street store is a joy to the senses but for those under extreme time pressure there is an online shop.
www​.pen​treath​-hall​.com
17 Rugby Street, Bloomsbury, London WC1N 3QT Telephone 020 7430 2526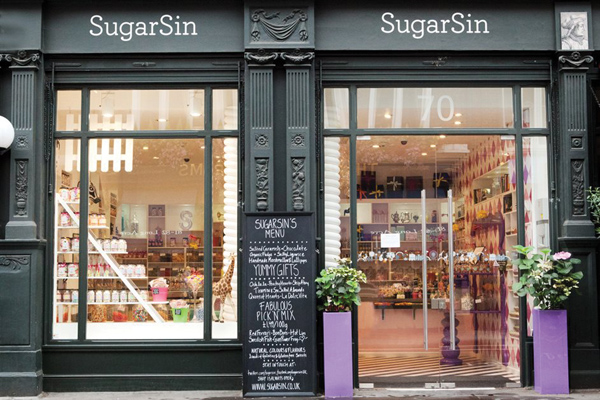 Sugarsin
Based in Covent Garden, SugarSin is a modern day Willy Wonka Factory filled with the world's most fabulous sweets. Their mission has been to travel the globe tasting countless sweets, with a mission to produce the most unique and delicious gourmet sweets that are just as beautiful to look at, as they are to taste. Especially look out for Cocktail gummies!
Step into the colourful world of SugarSin and immerse yourself in fabulous sweetness or shop online for jellies, jars, lollies or hampers…
www​.sug​arsin​.co​.uk 1 Russell Street London WC2B 5JD. Telephone 0208 616 5959.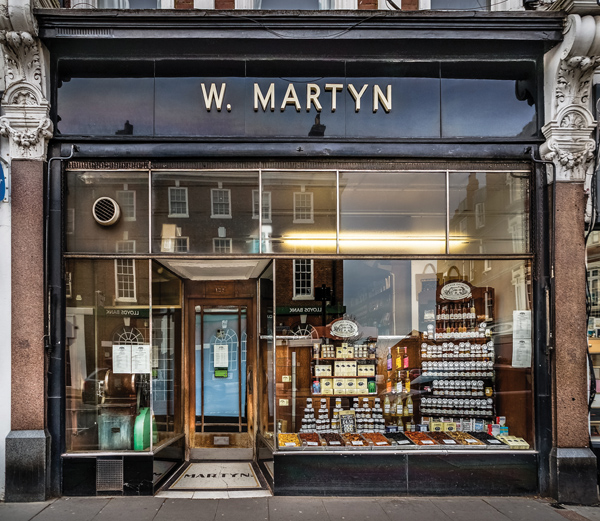 W Martyn
Affectionately referred to as the ​"Fortnum & Mason of Muswell Hill", W Martyn is a traditional, old-fashioned family business, established in 1897 and still going strong. The stunning Art Deco façade and interior have changed little over the years – an old coffee roaster rests proudly in the window underneath the iconic red lettering introducing the shop, while inside brass scales, solid oak shelving and row upon row of simply designed, quality goods hark back to 1930s London. It may well be off the beaten track but it really is worth making a trip to this part of north London just to breath in the scent of freshly roasted coffee and the warm, family atmosphere that pervades throughout. As specialists in tea and coffee and retailers of fine foods, Martyn's now also ship across the UK through their online tea and coffee shop.
With over 100 years of retail experience, they pride themselves on the highest quality of service and products. From your morning cup of tea or coffee to that special gift for family or friends, they have something for everyone.
www​.wmar​tyn​.co​.uk
135 Muswell Hill Broadway, London N10 3RS. Telephone 020 88835642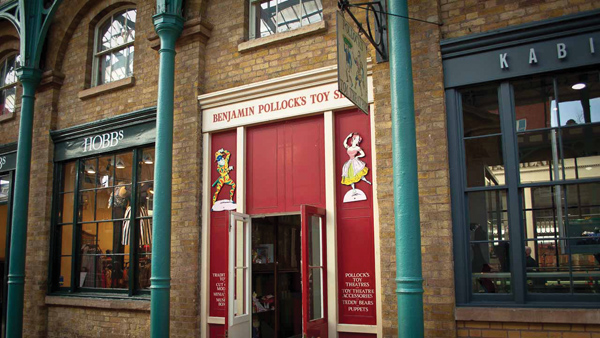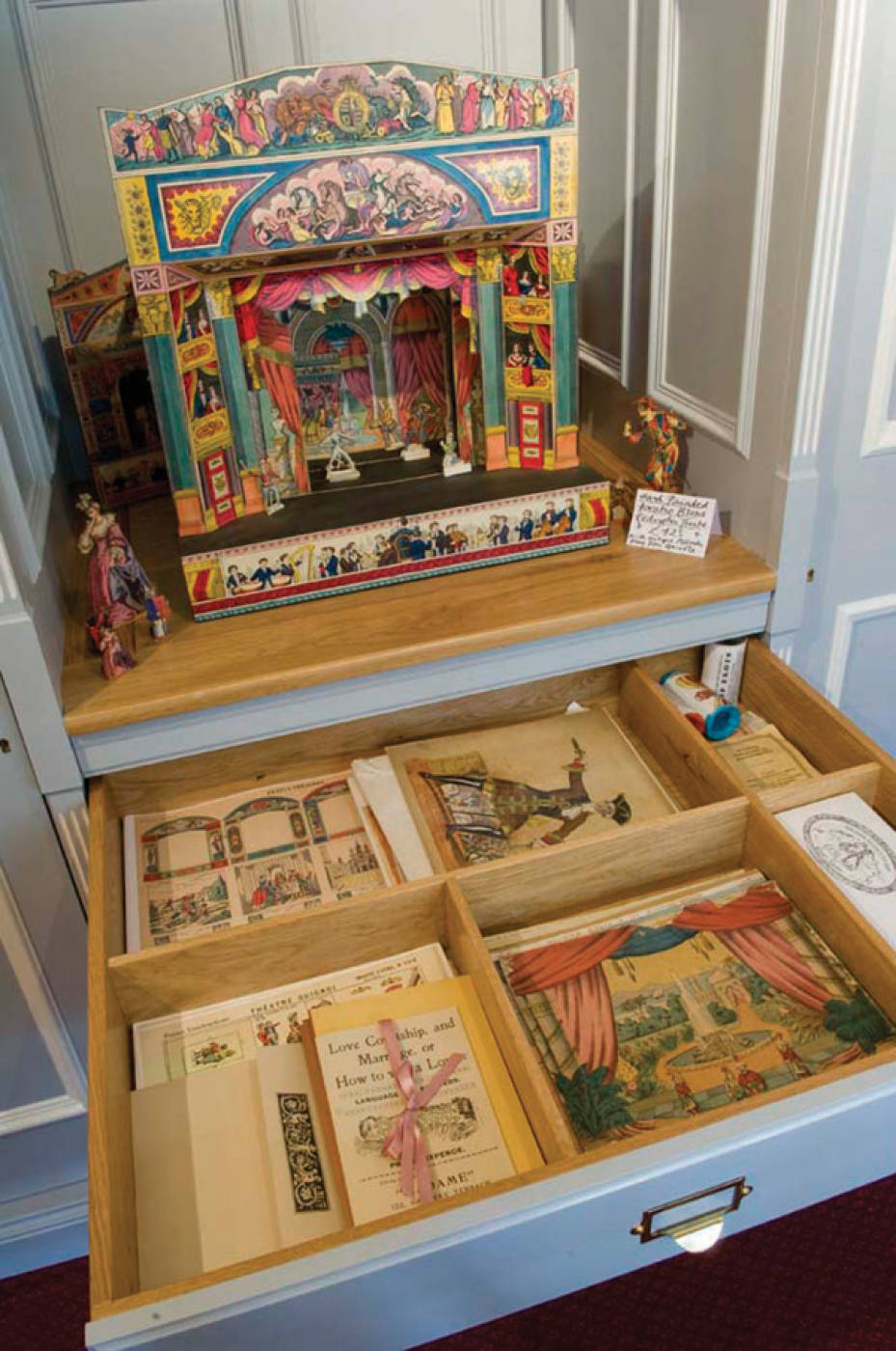 Benjamin Pollocks Toy Shop
Benjamin Pollocks history began in the 1800's in Hoxton. At this time the toy theatre trade was flourishing in Covent Garden's Theatreland, centred around the Drury Lane Theatre.
Pollocks was one of the original shops to open in the newly renovated Covent Garden Piazza building in 1980. Originally opened by Marguerite Fawdry, she sold the business on to toy theatre collector and well-known Coronation Street actor Peter Baldwin, who ran the business until his death in 2015. Today Benjamin Pollocks Toyshop is one of the few toy shops in the West End of London and, staying true to the original aesthetic of their namesake, produce a range of theatres and paper models designed by contemporary artists, which have in recent years been on display at Liberty, Fortnum and Mason and the Royal Opera House.
They also sell reproduction and original toy theatres from around the world, together with a large range of books, puppets, music boxes, pocket money novelties and traditional toys, which they have handpicked from small individual artists and international toymakers.
www​.pol​locks​-covent​gar​den​.co​.uk
44 The Market Covent Garden, London WC2E 8RF. Telephone 0207 379 7866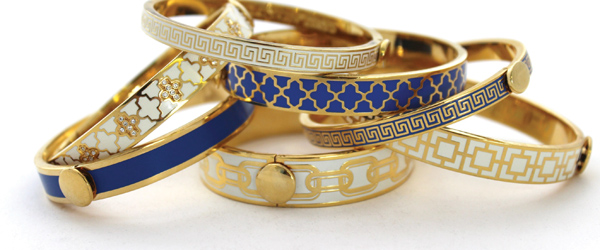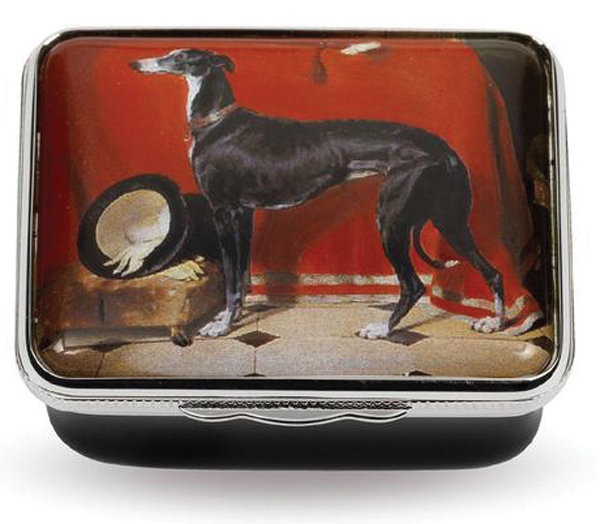 Halcyon days
Halcyon Days was founded in 1950 as an emporium of antique gifts in Mayfair, London. Today the company has evolved into a lifestyle brand and although they continue to create their signature enamelware, are best known as the destination for luxury gifts, English fine bone china and fashion accessories.
The craft of enameling on copper has been carried out in England since the 1740s and Halcyon Days has become its guardian. Consequently today, in edition to their signature hand-painted enamel boxes, they also create wearable fashion accessories such as their hand decorated hinged bangles.
Halcyon Days is a one of only fourteen companies to hold all three Royal Warrants and is the only supplier of Objets d'Art.
Warrants held:
• 1972 Granted first Royal Warrant by Her Majesty Queen Elizabeth The Queen Mother.
• 1978 Granted the Royal Warrant of Her Majesty The Queen.
• 1987 Granted the Royal Warrants of Their Royal Highnesses The Duke of Edinburgh and The Prince of Wales.
www​.hal​cyon​days​.co​.uk
City Store: 27 Royal Exchange, London EC3V 3LP Telephone 020 3725 8001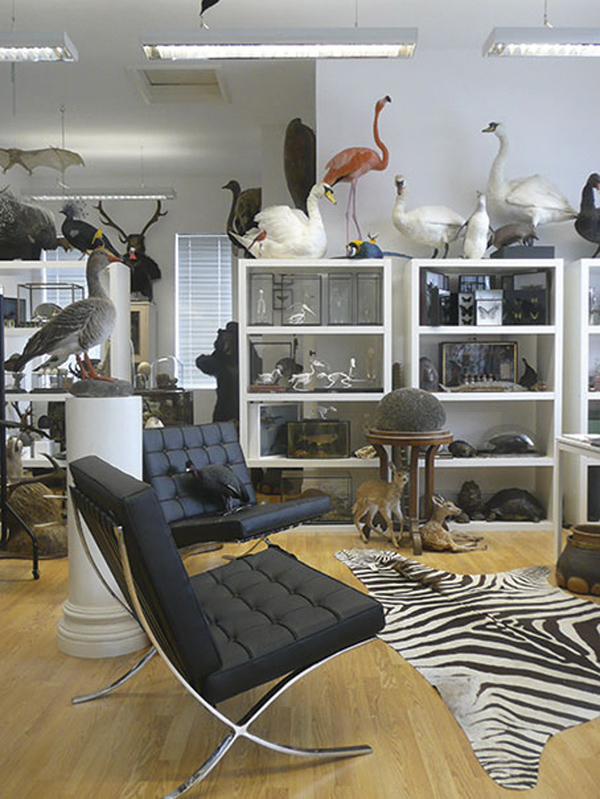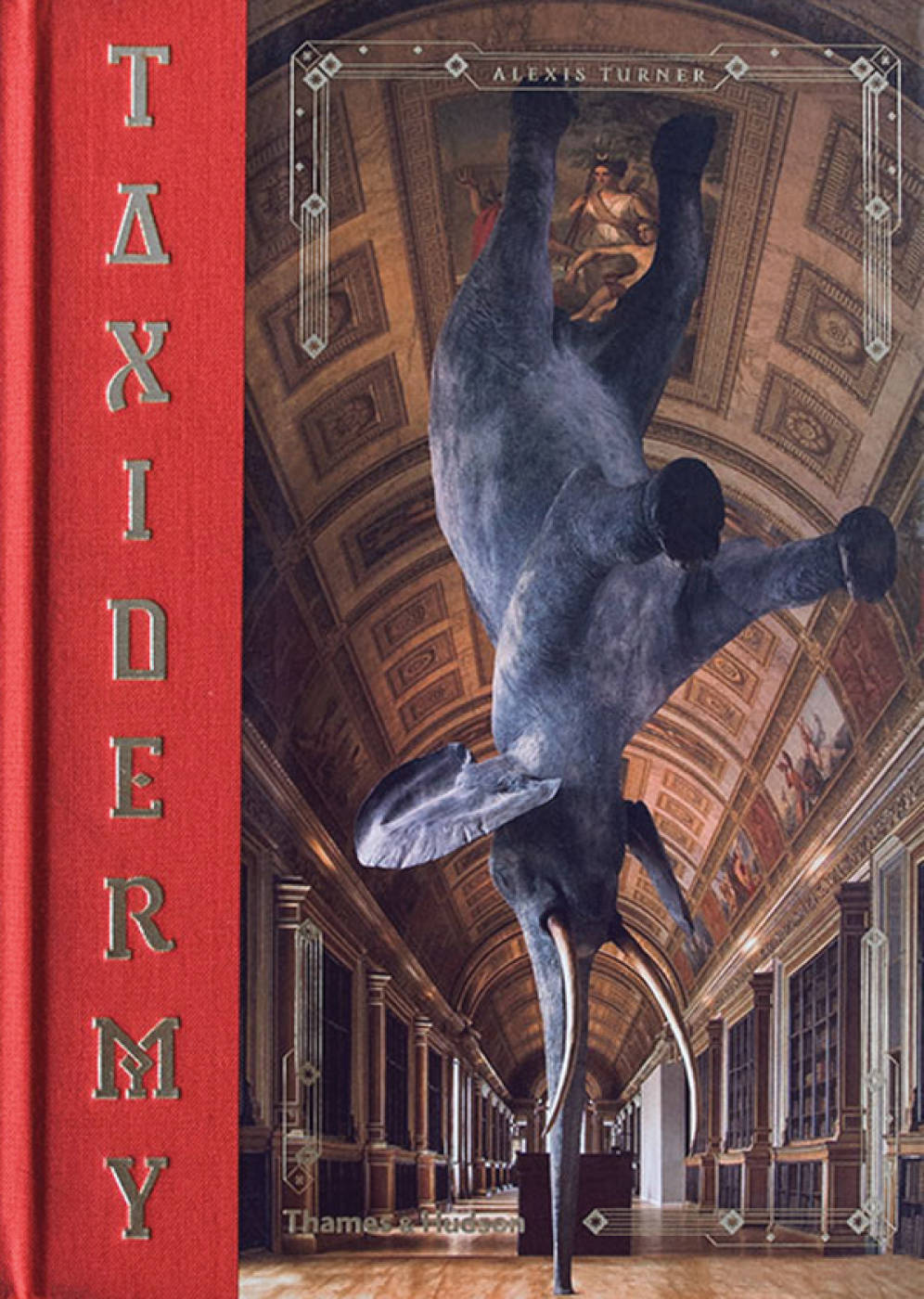 London Taxidermy
If you're looking for a unique and unusual gift for the person who literally has everything look no further, London Taxidermy is the place for you! Owned and operated by ex DJ and designer Alexis Turner, who has been buying, selling and hiring Natural History for over twenty years, Alex has also recently authored the book ​'Taxidermy', published in May 2013 by Thames & Hudson.
All specimens hired and sold at London Taxidermy are both ethically and legally purchased. No animals are killed for the specific purpose.
www​.lon​don​taxi​dermy​.com
Unit 38, Wimbledon Stadium Business Centre, Riverside Rd, London SW17 0BA.
Telephone:020 89474873.