Luxury London Clubs
For this Autumn edition we take a glimpse inside some of the exclusive private members clubs favoured by the city set.


Lloyds Club, EC3
Lloyds Club was founded in 1920 and has occupied various premises, moving as buildings were redeveloped. In 2009 the Club became part of the Hampden Group, which has a strong presence in the Lloyds Market, and moved to 42 Crutched Friars, a grade II* Listed Building nestling in the heart of London's financial district.
Primarily a luncheon club, it attracts members from a broad range of city disciplines including insurance market underwriters, agents and brokers, financial and banking executives, lawyers, shipbrokers, loss adjusters, accountants, management consultants and ship managers.
Lloyds Club
42 Crutched Friars
London EC3N 2AP
www​.lloyd​sclub​.co​.uk
CONTACT
Telephone: 020 7863 6680
info@​lloydsclub.​co.​uk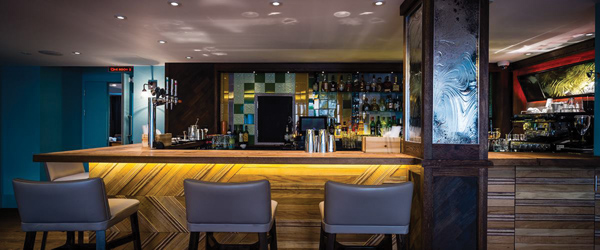 The Hospital Club, Covent Garden
The Hospital Club was founded by Paul Allen and Dave Stewart: The story goes that Paul and Dave were having a drink in Covent Garden one night when they spotted a boarded-up building, the former St Paul's Hospital. They hatched a plan to revive the building and transform it into a hub of creativity – full of people, ideas, music and life – and in 2004, The Hospital Club was born.
24, Endell Street
London WC2H 9HQ
www​.the​hos​pi​tal​club​.com
CONTACT
020 7170 9100
reception@​thehospitalclub.​com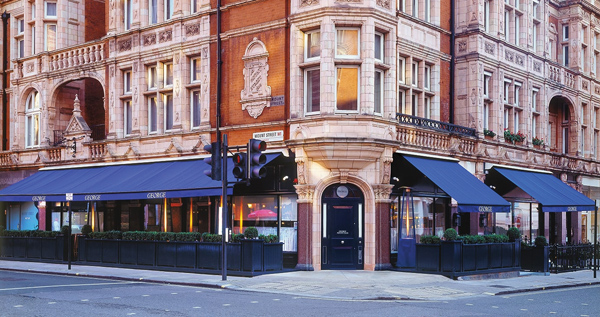 George Club, Mayfair
George, which opened its doors in 2001, is a private members club whose atmosphere and design are quietly contemporary and deliberately understated. An extensive collection of David Hockney prints hang in the brasserie dining room, where the open kitchen provides a sense of theatre for breakfast, lunch and dinner. The large bar downstairs affords Members space to enjoy the imaginative cocktail list and bar menu.
87 – 88 Mount Street
London W1K 2SR
www​.george​club​.com
CONTACT
E. reception@​georgeclub.​com, 020 7491 4433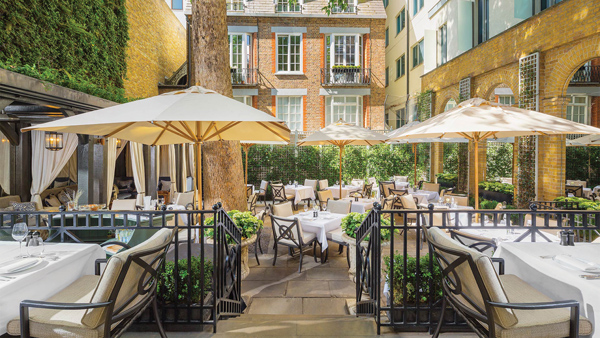 The Arts Club, Dover Street
The Arts Club was founded in 1863 in order to provide a haven for those people who had professional or amateur relationships with the Arts, Literature or Sciences. The club has become a favoured haunt of both celebrities and city workers since its re-launch in 2011, following a complete renovation.
The Club's art collection remains at its very core, highlighting international trends, as well as maintaining a focus on British-based artists. Amelie von Wedel, the Club's art advisor and curator, has chosen the pieces to include a combination of site-specific installations and carefully selected acquisitions. The permanent collection includes work by Tomas Saraceno, John Baldessari and John Stezaker, which sit alongside both the Club's historic collection and a series of temporary exhibitions, which change throughout the year.
40 Dover Street
Mayfair
London W1S 4NP
www​.theartsclub​.co​.uk
CONTACT
020 7499 8581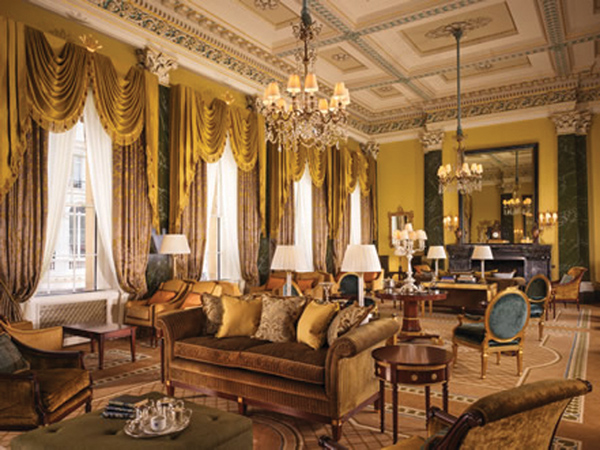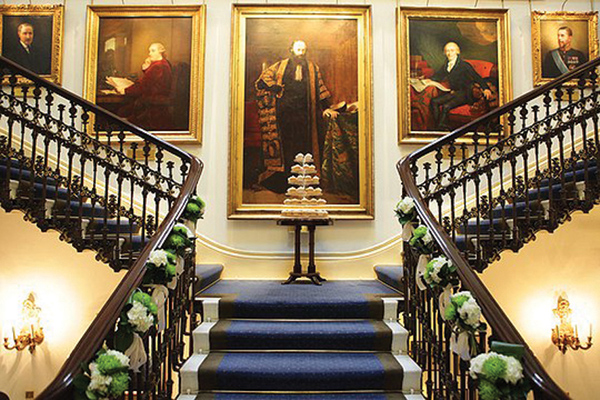 Cartlon Club, St James
The Carlton Club was founded in 1832 following the massive reform majority in the 1831 general election. On 10 March 1832, a meeting at the Thatched House tavern appointed a committee to take on and manage new premises in Carlton Terrace. The name ​'Carlton Club' was adopted a week later.
By 1835 the club's wealth and standing were such that it moved to specially designed premises on Pall Mall. Membership was a badge of allegiance to the Conservative Party and the Club provided the core of the party's organisation for many decades, particularly before the foundation of Conservative Central Office.
The present address of 69 St James's Street only became a clubhouse after the Pall Mall building was destroyed during the Second World War. Thankfully, many of the club's most valuable portraits survived and now adorn the clubhouse walls. The architect Thomas Hopper (1776−1856) designed the clubhouse in a restrained Palladian style, using Portland Stone. Like many Regency buildings, the interior is dominated by an impressive stone staircase. Hopper used Greek sources as inspiration for the decoration.
69 St James's Street
London SW1A 1PJ
www​.carl​ton​club​.co​.uk
CONTACT
Phone: 020 7493 1164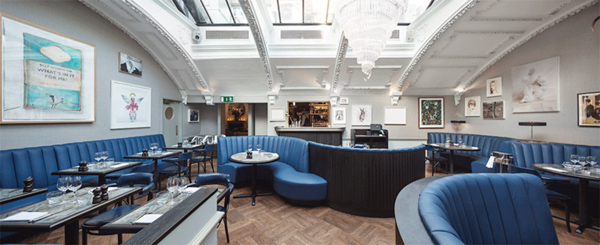 The Groucho Club, Dean Street
Formed in 1985, The Groucho Club is the original arts & media private members club, frequented by artists, publishers, actors, musicians, advertising exec's and trendy city types.
Dreamt up by a group of publishers as an alternative to stuffy gentleman's clubs who wanted somewhere to meet and relax, they approached Anthony Mackintosh owner of ​'The Zanzibar' – a member's bar in Covent Garden – and Restaurant 192. Tony and his partners got to work and The Groucho Club was created. With bars, two restaurants, private event rooms and twenty bedrooms, The Groucho Club is the benchmark for a new generation of members clubs both opening in the area and internationally.
The Groucho Club membership now approaches five thousand with members joining from across the globe. The Club has associations and reciprocals with members clubs from New York to Hong Kong and intends to maintain its position as the most desirable Arts & Media private members club in… well the World.
45 Dean Street
London W1D 4QB
www​.the​grou​choclub​.com
CONTACT
020 7439 4685, 020 7437 0373
reception@​thegrouchoclub.​com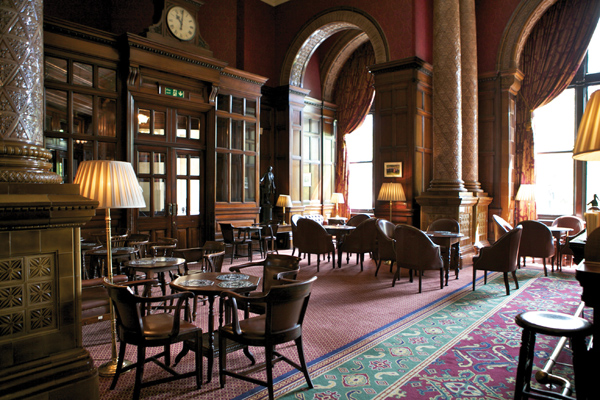 National Liberal Club, St. James
Founded in 1882 by William Ewart Gladstone, the National Liberal Club exists to provide the very best club facilities for relaxing and entertaining in the heart of London, for members whose interests vary from liberal politics to the liberal arts. The club remains completely independent of any party, but as the name implies, continues to be closely identified with the Liberal tradition, and Liberals worldwide. The NLC​'s liberal heritage meant that it was conceived as a club that should be able to outshine any of the more established aristocratic clubs of London; but for membership to remain much more accessible than other clubs. It was one of London's first major gentlemen's clubs to admit women as full members; and from its launch in the 1880s it was unusual in embracing a diverse range of members of many different ethnic, social and religious backgrounds.
Overlooking the Thames, with ​"the most splendid terrace in London", the club is within easy reach of Whitehall, the West End, the City and Theatreland. The club is blessed with an extraordinary building by noted Victorian architect Alfred Waterhouse, and is also conveniently situated for underground and mainline stations which are close by.
Whitehall Place
London, SW1A 2HE
www​.nlc​.org​.uk
CONTACT
Tel: 020 7930 9871. Fax: 020 7839 4768