Nepal – a country that's been on the worldwide radar following the devastating earthquakes in April. Although things are settling down now the crisis is far from over and much aid and work is still needed to ensure that this incredible country with its resilient and determined people is rebuilt to not only re house and re school the population but to ensure that the buildings can withstand any future earthquakes.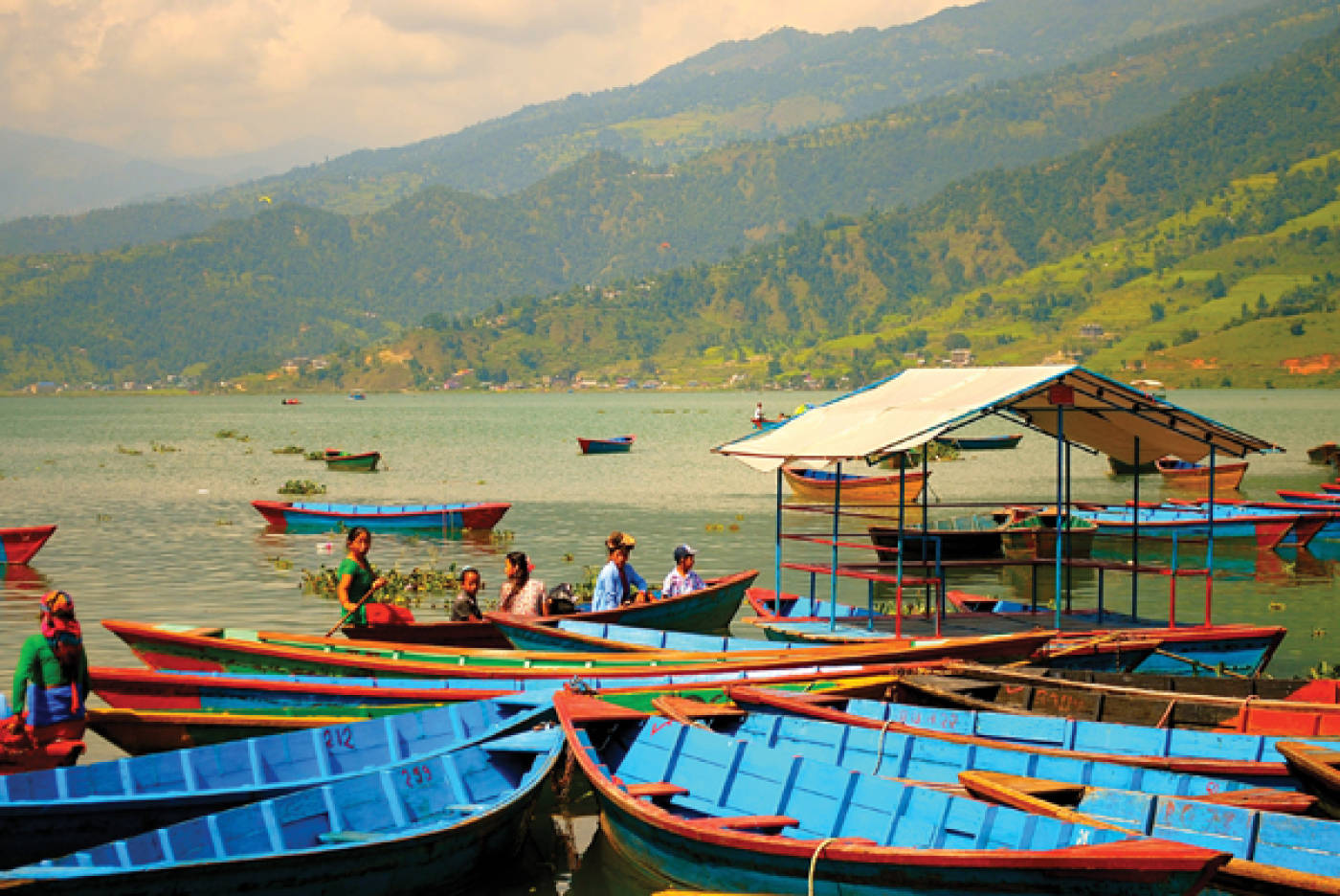 Nepal is again open for business and looking forward to showing its visitors what it can offer. But what of the country itself? Often described as ​'Heaven on Earth' Nepal is a long landlocked country sandwiched high up in the Himalayas (Sanskrit for ​'abode of snow') between the giants of India and China with eight of the highest mountains in the world including of course Mount Everest at 8,850m. With a wondrous history and culture Nepal has intense geographical and cultural diversity from the highest mountains in the world to Kali Gandaki Gorge, the deepest gorge in the world. Ask most people what they know about Nepal and they'd probably mention Mount Everest and the Gurkhas and whilst these two factors are undoubtedly an integral part of its make up, there's a country and people out there with huge amounts more to offer. A country of huge cultural and scenic diversity and cuisine with smiling, friendly and incredibly hospitable people.

So where to start? Perhaps with a fact or two! Lukla Airport renamed Tenzing-Hillary Airport (in honour of the two men who first conquered Mount Everest) is at an altitude of 2,845 meters and is in the Top Ten most difficult airports in the world to land at with a precipice at one end and a mountain at the other! The Nepalese flag is the only national flag in the world that is non-quadrilateral!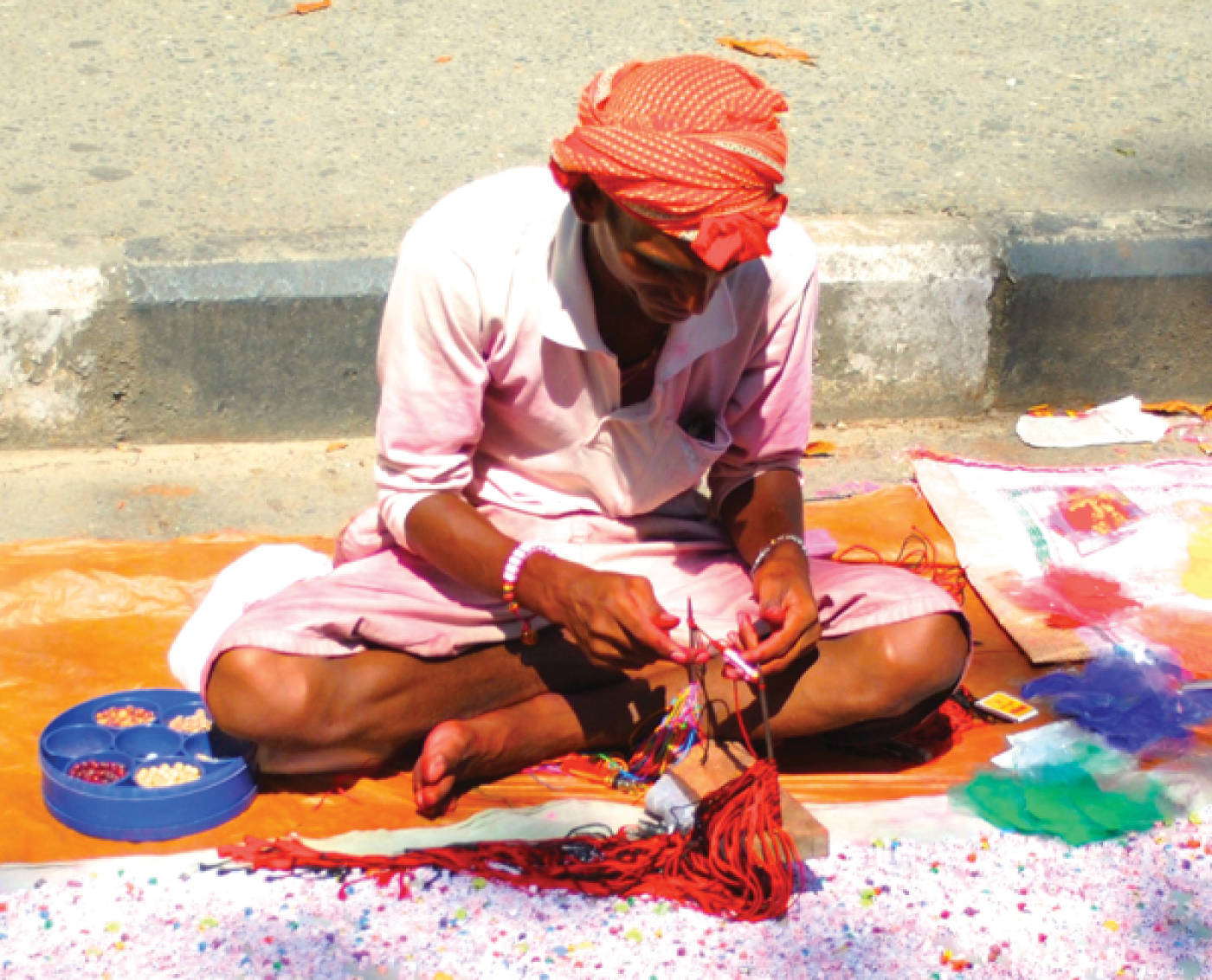 Diversity
A population of fewer than 30 million mainly depends on agriculture and tourism and comprises of more than 100 different ethnic groups with different cultures, languages and lifestyles. They share common values and regard guests as ​'God's image' treating them with huge respect and courtesy. Namaste, the ubiquitous greeting accompanying the palms of the hands joined and raised to the forehead sums up the people. Captivating is the harmonious co-existence of multiculture – each ethnic group with its own identities, values, systems, beliefs, languages and lifestyles.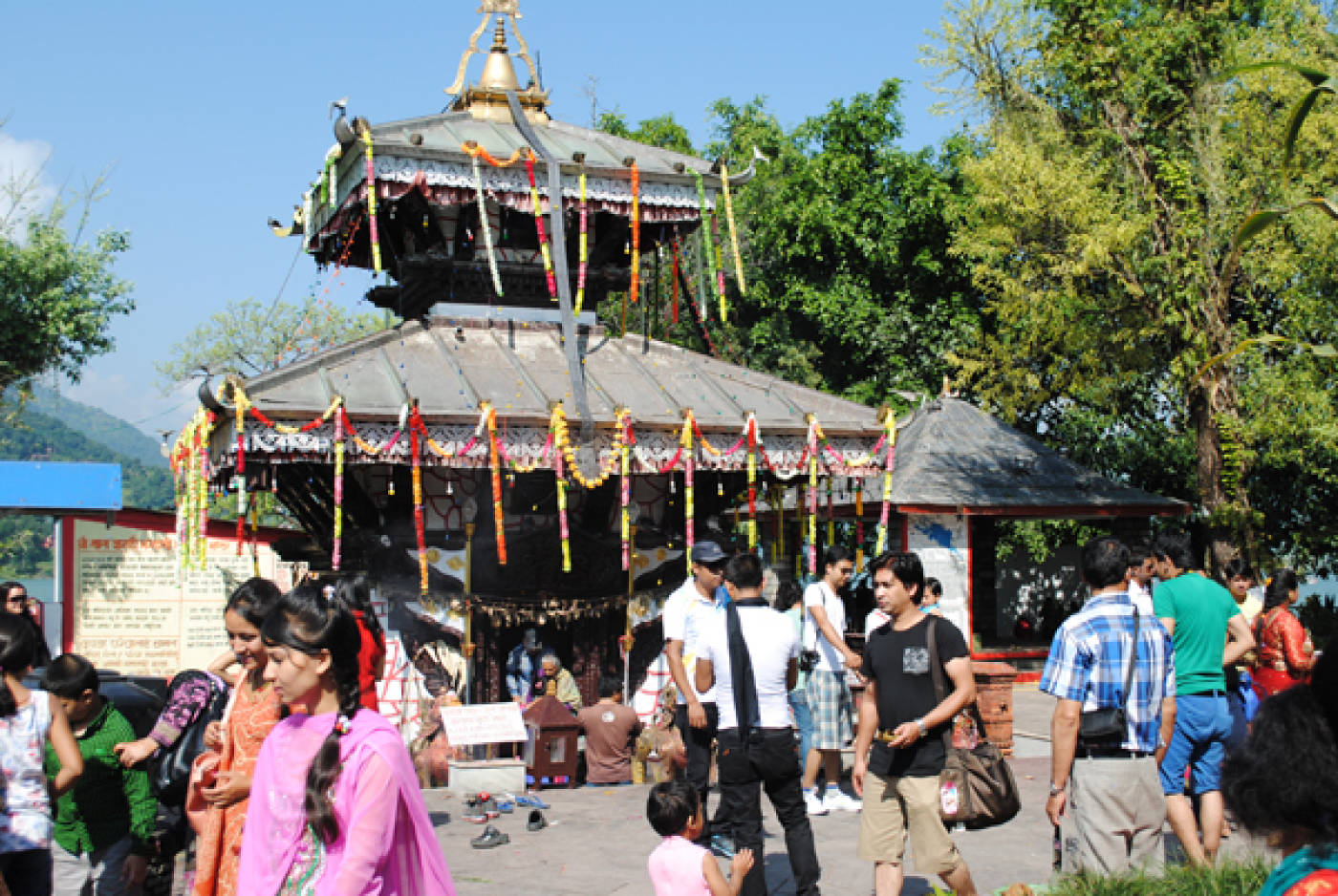 Festivals
There are more than 50 major festivals celebrated in Nepal the biggest being Dashain and Tihar followed by Chhanth. These very often begin with religion and end as a huge social event – family is the mainstay of Nepalese community! Most are Buddhist and Hindu religious festivals which follow the lunar calendar and may not fall on the same day each year whilst the national festivals do fall on the same date. It is said about Nepal that every other structure is a holy shrine and every other day a festival! Festivals are an integral and essential part of Nepalese life and offer the visitor a valuable opportunity not only to have fun but to gain a valuable insight into the various aspects of the rich Nepalese culture and religion. There are prayer flags everywhere – and I mean everywhere!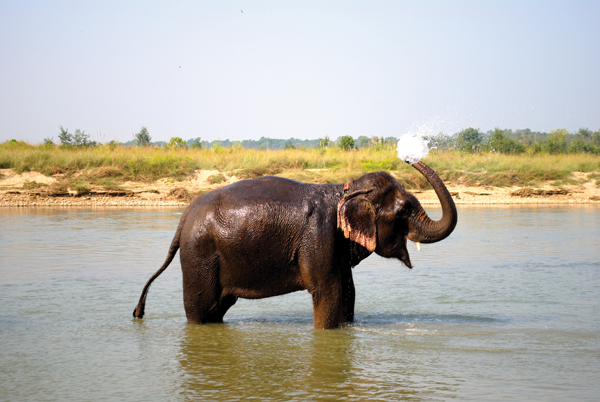 Tourism
If you like your adrenaline kicks there's plenty on offer from world class white water rafting, rock climbing, trekking, hiking, mountain biking, gliding, jungle safaris, rafting, sky diving, Bungay jumping, kayaking and paragliding! Or simply bird watching and enjoying flora and fauna unparalleled in the world – there's so much to keep everyone happy!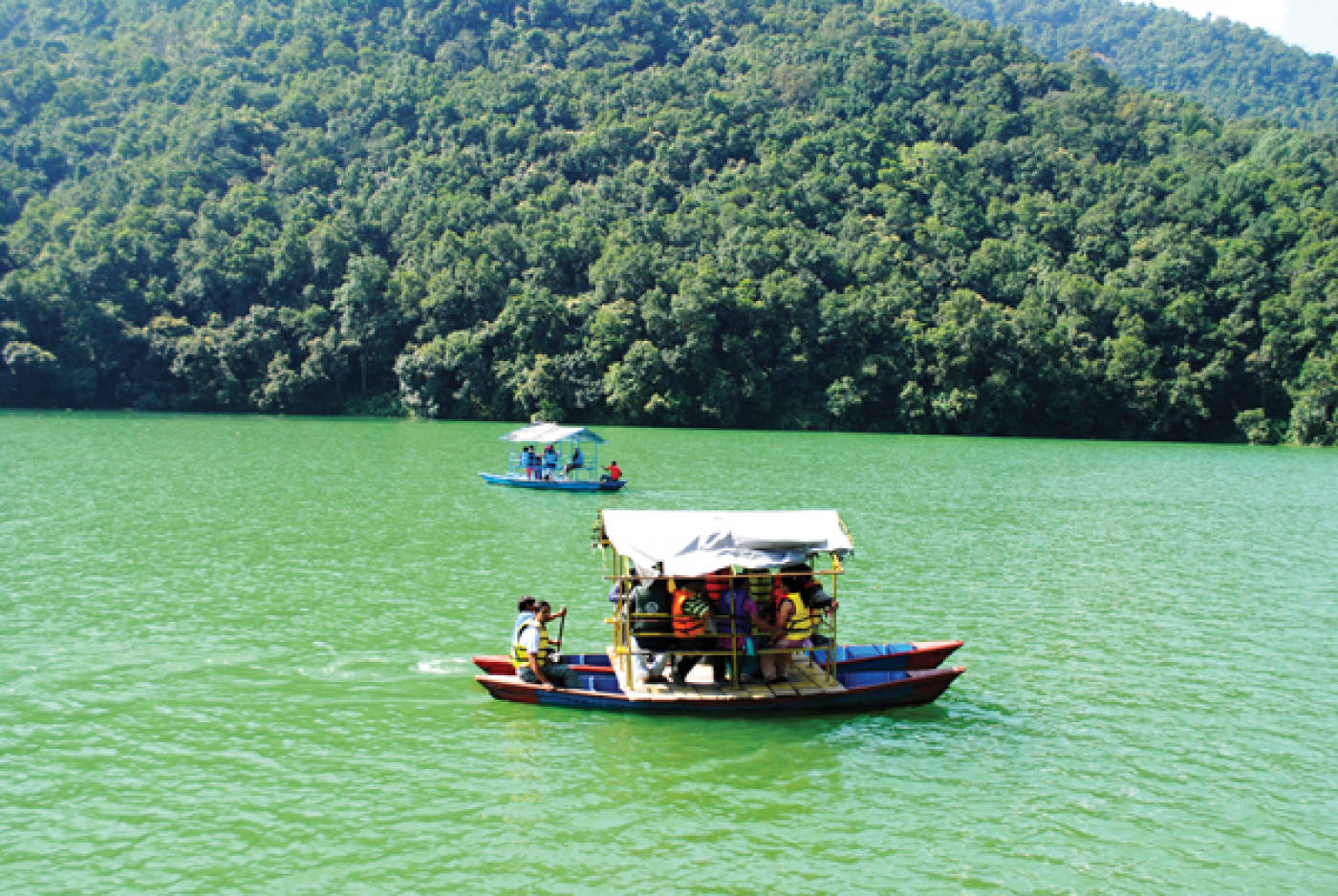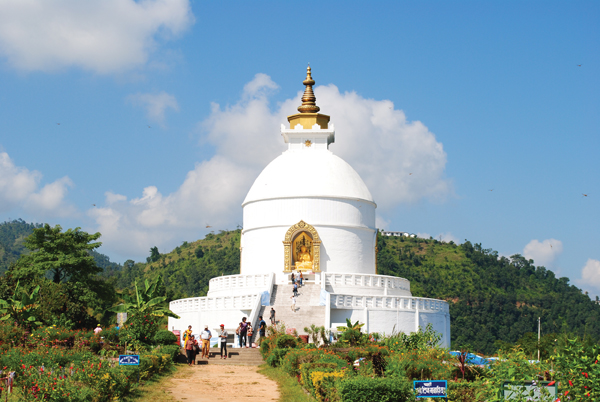 Perhaps you'd like to catch a glimpse of your first rhino or tiger on safari? With 10 outstanding National Parks from which to choose there's huge variety – snow leopards, Black one-horned rhinoceros, barking deer, bear and tigers – most of which can be seen from the back of an elephant! From Sagarmatha National Park in the east to The Royal Chitwan, the first National Park established in 1973 and located in the subtropical Terai lowlands (a UNESCO National Heritage site in 1984).
Kathmandu
Not only the capital but the largest metropolitan city in Nepal – an ancient city fuelled by breathtaking scenery, rich history and vibrant culture. Renowned for its energy, Kathmandu is a city buzzing with life and soul. Here are just a few reasons why you will fall deeply in love with this charming city – lights, smells, colours and sounds have to be seen to be believed. Sadly part destroyed in the earthquake but showing the determination of the people to rebuild visit ancient Bhaktapur Durbar Square or Swyambhunath Stupa (Monkey Temple) so important to Hindus and Buddhists alike. Kathmandu is home to world class artistic and cultural heritage. Take a stroll through the back streets with hidden Buddhist and Hindu temples overflowing with marigolds; courtyards overflowing with drying chillies and rice – it reflects the great wealth of the Nepalese cultural melting pot. Kathmandu is a charismatic maze of narrow winding streets, lanes and courtyards, consisting of religious temples, serene monasteries, delectable cuisine and exotic bazaars. It's a fascinating old city where today pagodas, narrow cobbled lanes, old carved windows and stone shrines are backdrops to the drama of life that continues unhindered. Explore on foot, a quaint place where you can aimlessly wander around and always stumble across something extraordinary. The city has been previously described as a perfectly preserved medieval town; it is said that Kathmandu was founded by King Gun Kamdev in AD 723. According to legend, the area was a lake in the past, but Manjushri, a disciple of the Shakyamuni Buddha, cut open a hill to the south and allowed the water to flow out, making the region habitable. The origin of the present name is unclear, but one of the more likely theories is that it was named after Kastha-Mandap ('Temple of Wood' in Sanskrit) a pagoda which was carved in 1596 from a single tree.
Pokhara
​'Paradise', Pokhara is situated to the west of Kathmandu, is Nepal's second city and an area of awesome natural beauty offering several beautiful lakes and stunning views of the Himalayan peaks. It is home to the World Peace Pagoda which can be seen on top of a hill on the southern fringe of Phewa Lake. Pokhara is at the heart of the majority of activities and adventures in Nepal and a base for Annapurna circuit trekkers – it is both a place of complete tranquillity or the gateway to adrenaline fuelled activities – the choice is yours! It can be reached by plane and a much longer bus journey from Kathmandu.
Climate
Nepal's climate is fairly pleasant all year round with four distinct seasons – spring (March to end May), rainy season (June to August), autumn (September to November) and winter (December to end of February). The dry season starts from October and lasts until May and the monsoon from May/June until September. Kathmandu gets very hot in May/June. Due to the diversity of the landscape – from high mountains to the Terai (southern lowland plains) temperatures can vary quite substantially.
Spring is the season for flowers including the rhododendron, the national flower of Nepal and autumn brings with it lovely weather and the season of festivals.
Cuisine
One excellent reason to visit Nepal is its cuisine – due to geographical and cultural extremes there is ample space for a variety of cuisine based on ethnicity, soil and climate, making the food as diverse as the country itself. Nepalese food is renowned for its nutritional value and health giving qualities – fresh herbs and spices such as ginger, garlic, coriander and chillies. This leads to mouth watering explosions of flavours with overtones of Chinese, Indian and Tibetan influences – yet it retains its unique flare and creativity. Places to eat abound in Nepal from simple, delicious street food upwards. A favourite dish? It has to be momos! For delicious, easy to cook Nepalese food with videos of Chef Lama cooking download
The Ultimate Nepalese Cook Book www​.ulti​matenepalesec​ook​book​.com
Nepal is a place where visitors can revitalize mind, body and soul, a multicultural land which will leave you with memories for a lifetime. With a wealth of accommodation from extremely basic to five star it's a country of tranquillity, poetry, promised adventure and unparalleled beauty. It will leave you spellbound and wanting more. All visitors are guaranteed to be enchanted by the friendliness and hospitality of the Nepalese people who exude national pride. One journey through this amazing land is not enough…the first thing many people who visit for the first time do is to start planning the next one.
For more information please go to www​.lul​uloves​.org
Telephone: 01580 715856
www​.wel​comenepal​.com