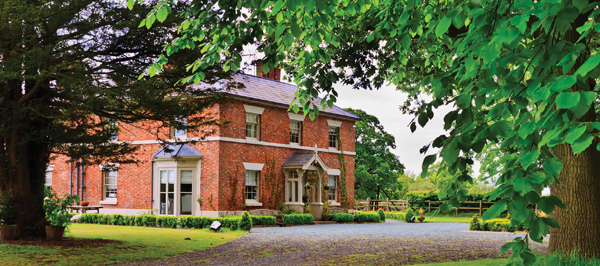 North Wales Boutique B
&

B

Just across the North Wales border in Whitchurch is Willington Lodge – a tranquil boutique B&B that's been painstakingly restored by its owners, Pamela and Richard Morris, who've managed to retain much of its original Georgian features. Bordering Snowdonia National Park, the location is idyllic, especially for weddings, which they specialize in.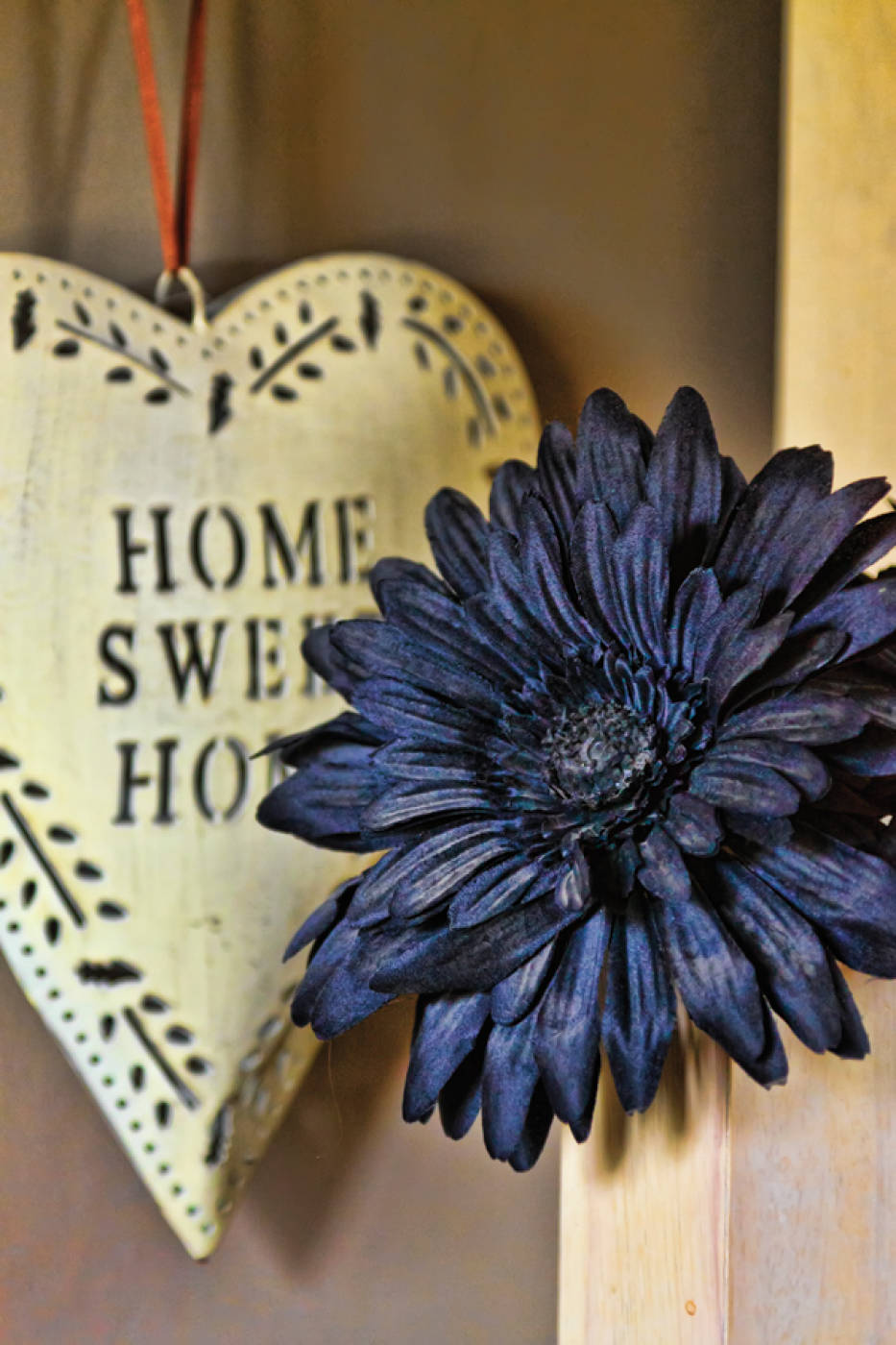 The Lodge, which is more of a country mansion, is set back off the road in a landscape garden. The guests' sitting- and dining-rooms are elegant with period furniture, crystal chandeliers and extra-long drapes left puddle on the floor. Colours throughout are mostly shades of taupe and chalk, with soft light accenting large glass bowls of roses. This is not just a place to sleep; this is indulgence at its best. The atmosphere is homely and demonstrates Pam's eye for style and comfort to the extreme. On arrival you instantly feel welcome with coffee, cake and a chat in the kitchen.
Outside there's a large private garden shared with a few free range chickens and resident peacocks. Occasionally a couple of fat lambs would ooze themselves through the fence to nibble on the manicured lawns.
This is the perfect place to switch off your mobile and soak away the long drive from London. As I sunk into my cast iron bubble bath I silently thanked Richard Morris for the wine glass and bottle opener he'd earlier placed beside the ice bucket containing my favourite bottle of Viognier.
Breakfast is a communal five-star show of locally sourced ingredients – all superbly cooked. The other guests, two American couples who'd spent a few days narrow boating on the canals, were great company. I consider Willington Lodge in my top three favourite UK places to stay.
Prices start at £110 per room, including breakfast.
www​.will​ing​ton​lodge​.co​.uk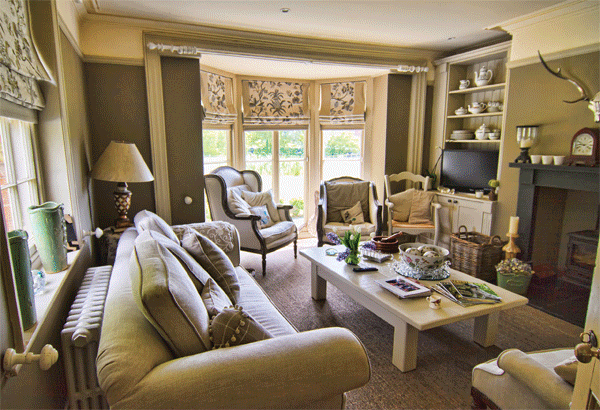 Things to do:
The Victorian Llangollen Railway (part of world heritage site) is primarily a steam hauled Heritage Railway Line which starts in the town of Llangollen. The 7½ mile journey from Llangollen Station, follows the River Dee to the village of Carrog, via Berwyn and Glyndyfrdwy, passing through some of the finest natural beauty in North Wales. From lambs in the spring to the multi-coloured falling leaves in autumn, the views from the carriages are simply breath-taking, no matter what the season. A wedding party had gathered on the platform in Llangollen and boarded a steam train hired out especially for such events. The journey was like stepping back into a bygone age when steam was king. As Llangollen attracts many tourists parking is scarce and pricey; I suggest you reverse your trip and begin in Carrog, travelling to the pretty market town of Llangollen where there is much to see and do. Be sure to take in the café at Llangollen Station (it has a cute little gift shop). They serve traditional Welsh food and real ale. www​.llan​gollen​-rail​way​.co​.uk
Hawarden Estate Farm Shop is found on a 28-acre working farm owned by former Prime Minister Gladstone's family. They produce seasonal fruit and veg (in summer you can pick your own) with additional supplies mainly sourced from local producers and tenant farmers. The farm shop itself is impressive with a popular café.
Get in early to avoid the rush!
www​.hawar​den​es​tate​.co​.uk
Take a three-night canal cruise from Whitchurch to Nantwich, visiting waterside pubs and villages.
www​.abcboathire​.com
Dining options:
Cross Foxes Pub in Erbistock has the winning combination of a picture postcard setting and adventurous cooking. Try their pan fried prawns with chorizo croquettes spiced with a fantastic pineapple and chilli salsa croquettes combination.
www​.cross​fox​es​-erbi​s​tock​.co​.uk
Housed in Ruthin's Centre for Applied Craft is Café R – a bright and light family run restaurant. ​"We started out ten years ago making organic bread and flapjacks for the farmers market, then took up a bakery and coffee shop. Now we're here and very big into local produce," says owner, Silas Jones. This was reflected in the menu with free range this and homemade that. Try their Café R beef burgers made with Rhug organic beef mince, from Lord Newborough's estate, topped with local Y Fenni – a Welsh cheddar. www​.cafer​-restau​rant​.com
At the Black Lion Inn, in Babell, Head Chef Tim Wilkes prepares their signature dish of welsh free range chicken breast wrapped in Cardiganshire Serrano ham, served over leeks, finished with a cream leak sauce, melted Welsh Brie and crispy leek ribbons. The dessert alone was worth the drive – homemade vanilla cheesecake with salted peanut brittle, honeycomb and strawberry coulis.
www​.the​black​lion​inn​.co​.uk