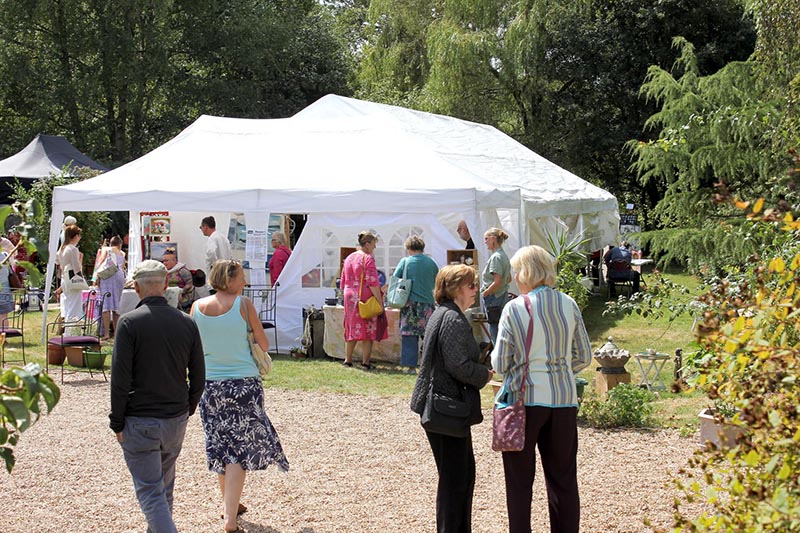 The marquee at Pickhams – photo by Tim Church
Summer Trifle returns for its third year with additional events between May and November, thanks to a generous grant from the National Lottery Community Fund.
'Trifle' perfectly describes this wonderful mixture of arts, crafts, open gardens and cake. When you step into the grounds of Pickhams you enter a world of creativity. This year visitors will meet artists, take part in the workshops covering health, arts and crafts and be entertained with live music and more.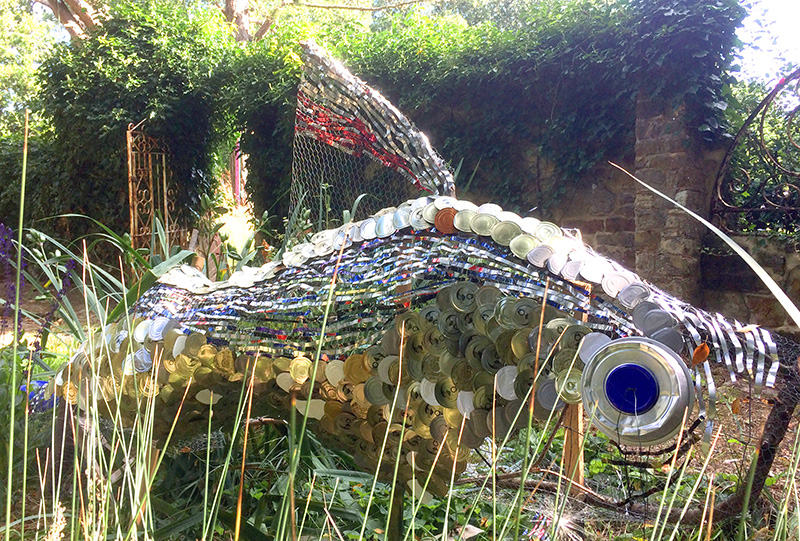 Recycled sculpture of Fish by Felicity Price Smith – photo by Josie Tipler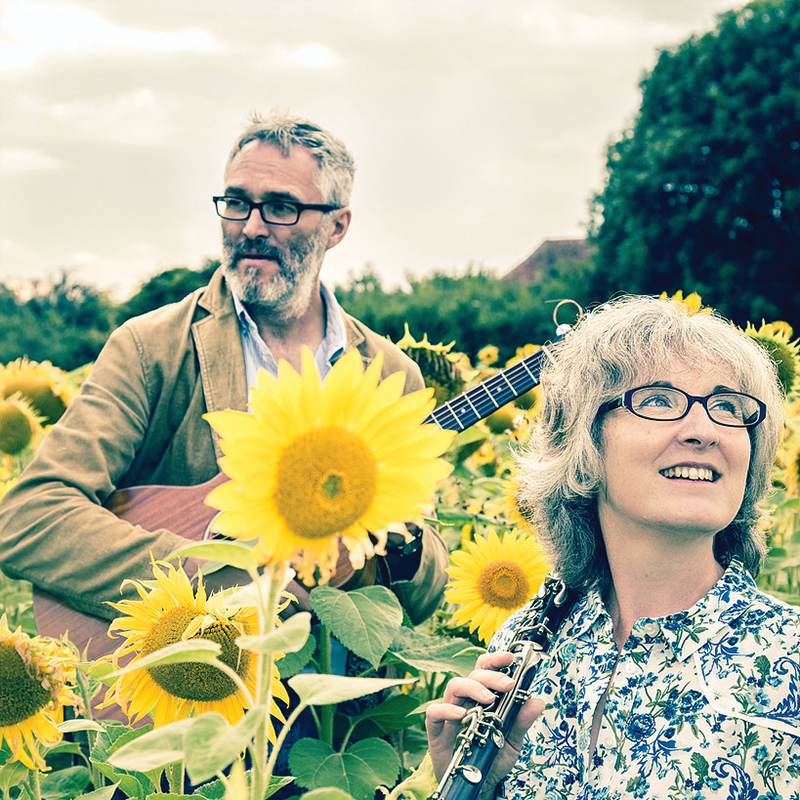 Milton Hide who will be performing on 16th June – photo by photographer Elizabeth Doak
This year's programme includes a Garden Event on 12th May, with a talk on plant propagation and pruning and workshops on Willow Weaving and Needlepoint. Browse garden features and furniture, art, craft and sculpture exhibitions.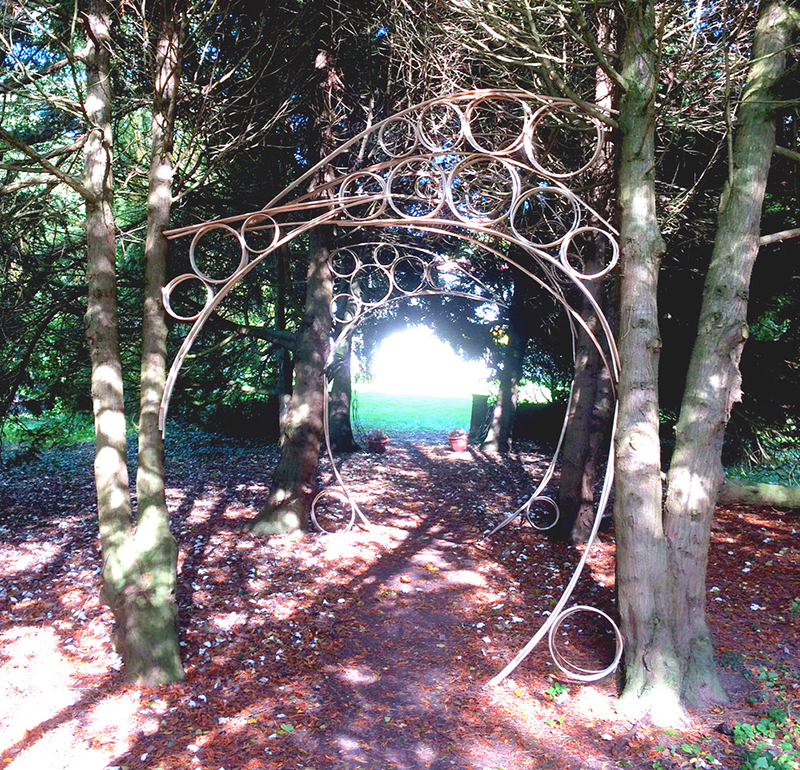 ​'Reach' by Keith Pettit, an art installation you can see at the gardens at Pickhams.
The gardens are open for Sussex Day on 16th June, with an afternoon of Sussex inspired music and a talk on Quirky Sussex, plus an exhibition of Sussex landscapes.
Refreshments are available on all event days, with a licensed bar at all of the music events. Summer Trifle is at Pickhams, Hayreed Lane, Wilmington, Polegate, East Sussex, BN26 6RR
…………………………………………………
For the full 2019 programme, visit www​.pick​hams​.com