The Alexander House Hotel
"

A haven of luxury, tranquillity and revitalisation"
Five star treatment at Alexander House Hotel and Utopia Spa? Yes all the way, however it's about so much more than that! Owners Peter and Deborah Hinchcliffe have gone out of their way to ensure that The Alexander House Hotel, set in 120 acres, is a haven of luxury, tranquillity and revitalisation. It has a fascinating history including once being owned by the luminary poet Percy Bysshe Shelley! Utopia Leisure purchased the House in 2002, resulting in the stylish, elegant and luxury hotel of today. In 2006 the flagship Utopia Spa was opened – heralding the reputation of the Hotel as one of England's finest UK spa destinations. In 2012 the Hotel, now proudly offering thirty nine bedrooms in total – was awarded five stars by the AA – thus becoming one of the highest rated hotels outside London. In late 2014 the incredible Cedar Lodge was opened with nineteen unique individual Garden and Garden Deluxe Suites and all offering the utmost quality and comfort. All are sumptuously spacious and most with a private balcony or terrace. Interiors are vibrant, stylish and designed to offer homely warmth, countryside views and a wonderful night's rest. The two bedroomed luxury serviced Gatehouse offers another two bedrooms – individualistic in the extreme.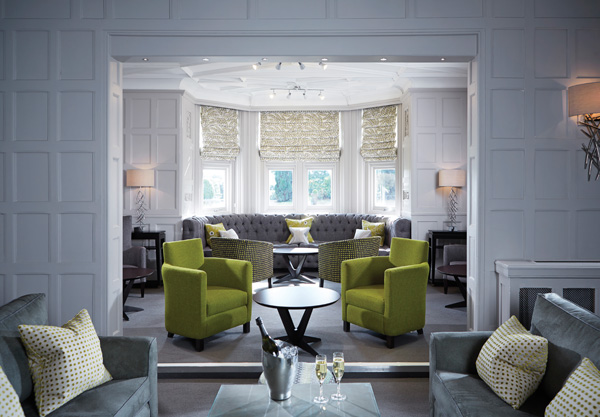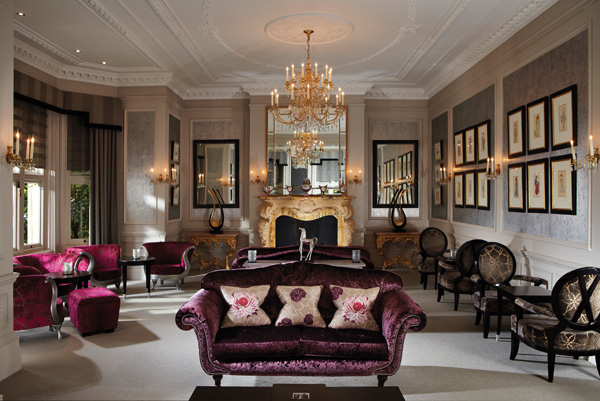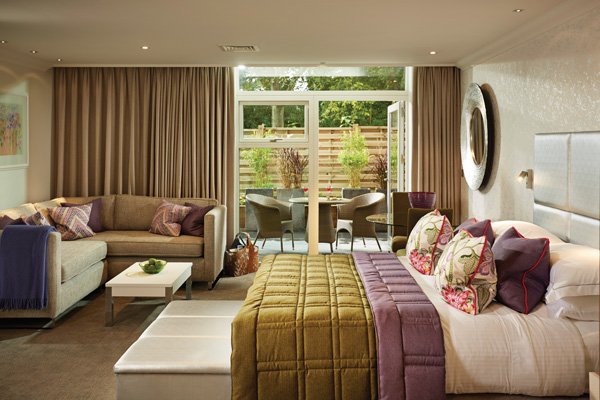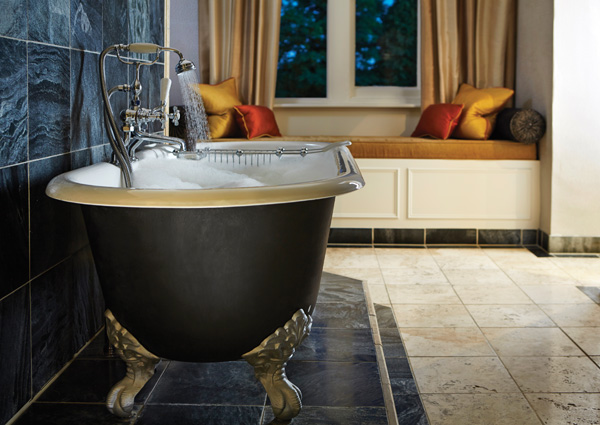 Room to breathe
It was charming to be warmly greeted by the Concierge on arrival at the Hotel and the Reception staff were friendly, efficient and extremely welcoming. Walking through the beautiful reception area with its brightly burning open fire set the scene on a very wet, dark January day and we were soon ensconced in a beautiful suite of rooms – the Huntington Suite in the main building. Huntington is a newly Traditional Suite offering lots of comfortable space and beautiful views of the Sussex countryside with a separate bedroom, bathroom, vanity room and a lounge area with deep comfortable seating – super fast Wi-Fi is complementary as is the Hotel's great magazine Unique, tea, coffee, beautiful bathroom accessories, gowns and slippers come as part of the package – naturally.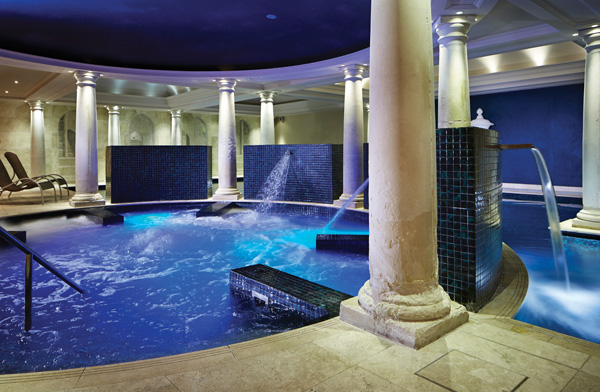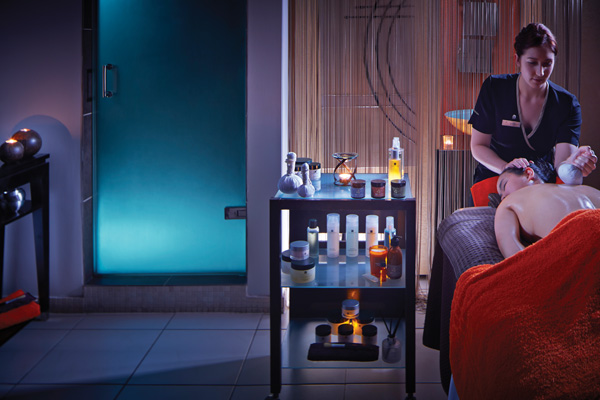 Relaxation rules
A sense of relaxation pervades the Hotel – nothing is too much trouble, ​'rules' are few and far between – only those of common courtesy and respect in dress code and no smoking anywhere (there is an outdoor area provided)or use of mobile phones in certain areas – hurrah! Everything is understated, with an eclectic mix of old and new mixing effortlessly. The décor mixes funky with traditional resulting in a non-pretentious, minimalist, relaxed, non-rushed and extremely comfortable atmosphere. Care is taken by owner Deborah Hinchcliffe that rooms are updated regularly to maintain the feeling of freshness.
There are so many spaces in which to sit, have a drink, enjoy the view – each space with its own unique character and the staff – ever attentive, friendly and non-intrusive are happy to help in whatever way they are able. From the 1608 Champagne Bar (with over35 whiskies, 145 wines and 30 Champagnes from which to choose, some very different!) to the exquisitely decorated South Drawing Room or Reflections Lounge – there's a space for everyone!
And so to the award-winning Utopia Spa…Grecian-inspired and beautifully laid out for maximum enjoyment and relaxation there's a choice of hydrotherapy pool, bubble tub, steam room and sauna and the main swimming pool itself. Changing rooms are superb and the whole effect of the Spa is ultra-modern, intimate and with 25 treatment rooms including three double treatment rooms and relaxation lounges and therapists who are experts in their field – it's hard not to totally relax! A state of the art gym, fitness studio for classes and hair salon complete the indoor spa experience. My treatment – Total Harmony – far outweighed the promise in its name! After dry brushing and massage with hot stones I wasn't sure if I'd make through the next five minutes without a very big sleep. My partner's back, neck and shoulder massage rendered him in the same condition too! The Utopia Spa is proud to be the first UK spa to offer the ila Gold Cellular Age Restore, using only the finest natural plant and mineral ingredients, wild-harvested in remote, untainted regions by artisan producers who value traditional, sustainable practices.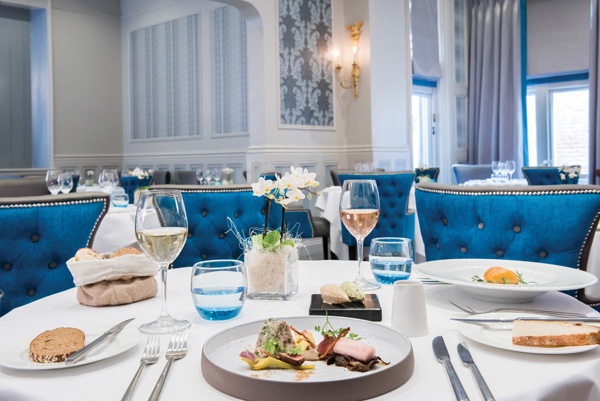 Exquisite dining
A pre-dinner glass of delicious, perfectly chilled Sauvignon Blanc (delivered so quickly!) from room service, which has a great menu from which to choose – revived us and so to the Champagne Bar from where we chose dinner from a beautiful menu in the outstanding 3AA Rosette AG's Restaurant – newly refurbished and intimate. Our meal was nothing short of exquisite. We were privileged to savour the culinary delights of Executive Chef Darrel Wilde and Head Chef of AG's Josh Mann. The homemade sour dough loaves and English butters were sublime. I chose Crab, Apple, Hazelnuts and Tonka Bean to start and my partner Smoked Scallop, Pastrami, Pickled Kohlrabi and Beef Tea and we both followed recommendation for our main course and chose Venison Loin and Pastilla, Red Cabbage and Salsify with Pommes Aligot. To finish the best dessert I've ever tasted – Autumn Squash Cheesecake, Mandarin and Thyme Ice Cream and Cereal Milk Panna Cotta, Apple Granola and Bramble for my partner…I can say no more. Fantastic. Service was great, explanations were given and great advice on the accompanying wine (a beautiful New Zealand Sauvignon Blanc). Coffee in the South Drawing Room next to the roaring fire and so to bed!
Next day after a delicious full English breakfast in the contemporary and relaxed Reflections Restaurant we enjoyed a tour of Cedar Lodge – with its amazing outdoor wire mesh sculpture based on the ballet pose ​'Temps Léves' by Michelle Castles- and ​'Sally' the horse sculpture inside, named after Cedar Lodge's architect. And the extensive hotel grounds in bright sunshine were a joy. We borrowed wellies (purple for the ladies!) to stroll around all the interesting spaces available, from the outside giant hot tub and sauna, to gazebos, the Zen garden terrace with four private hot tubs, a tennis court, putting green, mountain bikes, trekking trail, Heli-pad and lake and – of course – a croquet lawn!
Not only all this but also the Hotel is eco-friendly and has had solar panels fitted on both Cedar Lodge and Alexander House generating huge amounts of solar energy. So whatever you're looking for – be it luxury, traditional, modern, zany, a Spa day, a longer stay, a big occasion venue – then the Alexander House Hotel cannot fail to deliver and impress!
The Alexander House Hotel, Turners Hill, East Grinstead
West Sussex RH10 4QD. Tel: 01342714914
www​.alexan​der​ho​tels​.co​.uk