The Atlantic Hotel, Jersey
Sited in one of the most picturesque locations in the Channel Islands is The Atlantic Hotel, a luxury boutique hotel which is also a member of Small Luxury Hotels of the World. Its seclusion, timeless elegance, breath-taking views and Michelin-starred restaurant make this the perfect getaway in a place rich in heritage and natural beauty.
The open-plan communal areas (complete with a koi pond in reception) are contemporary and luxurious. Off to the left of the large lounge is an elegant library with a deep suede sofa; and to the right, just before entering the dining room, is a stylish bar. Outside the terrace, with its long views across St. Ouen's Bay, is the perfect spot for a genteel afternoon tea. To the left is a tennis court; directly in front is the hotel's swimming pool and adjoining on the right is La Moye Golf Course.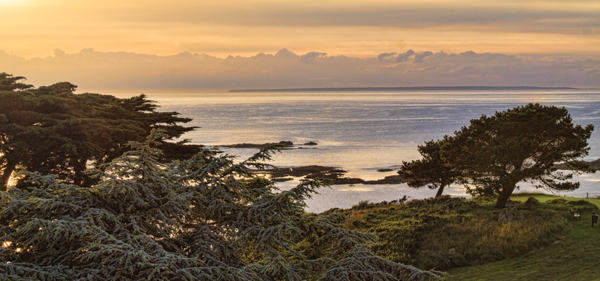 Ocean – The Atlantic's restaurant is a unique Michelin Star fine dining experience staging contemporary British gastronomy in a timeless coastal setting. The interiors are classic and uncluttered, dressed in shades of ocean blue and sand. A few pieces of modern art adorn the white walls, while white American shutters frame the sea view. Here Executive Head Chef, Mark Jordan, has created a temple to fine cuisine. You'll want to try the wine pairing option (Ocean's Sommelier, Sergio dos Santos, knows his stuff). Start off with duck miniatures, fig gel and toasted honey brioche; this was served with a Wittman Riesling. For mains, the line caught sea bass, Jersey crab and sweetcorn linguini with champagne foam; which came with Macon Charnay – a chardonnay from south Burgundy. Finish with a hot chocolate fondant and vanilla ice-cream; and a glass of Chablis Picq dessert wine. This restaurant definitely lives up to its celebrity status; the only thing wrong with it is that it holds just one Michelin star.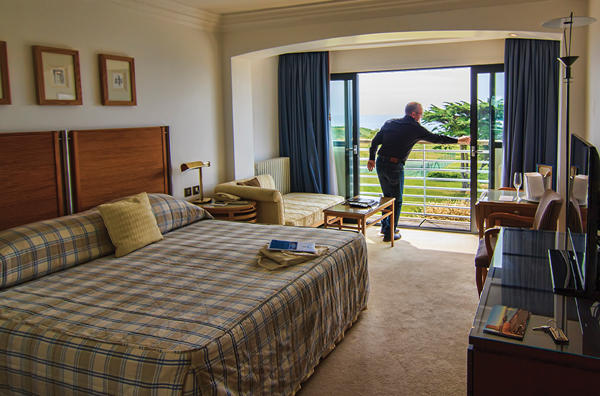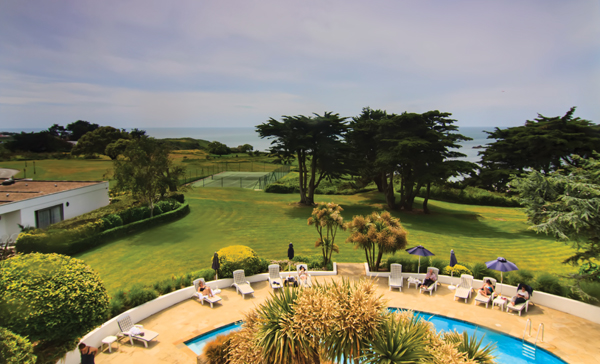 As far as sea-facing views go, the best room is undoubtedly No 218 on the second floor. The room itself is well dressed and has everything you'll need: a huge comfortable bed, flat-screen satellite television, power shower; but it's the attention to detail and the little touches that always impress me – a bowl of fruit, Molton Brown toiletries, still and sparkling water. When I turned in for the night it was simply glorious going to sleep with my balcony doors open.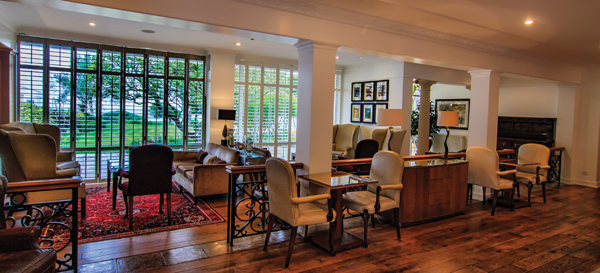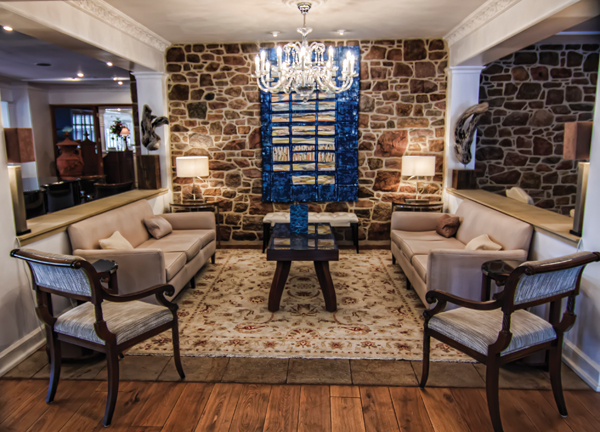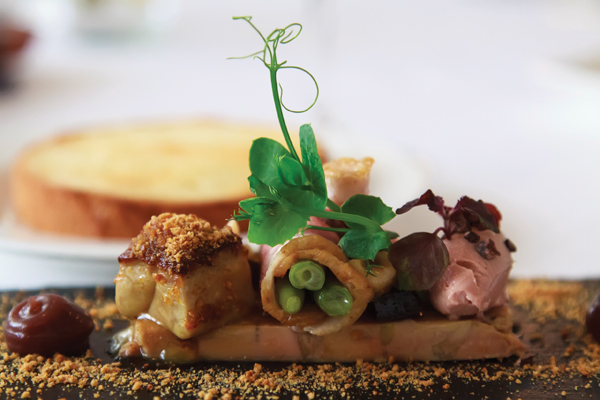 Breakfast is a tasty affair of locally sourced ingredients cooked to order. On day one I selected smoked salmon and creamy scrambled eggs; on day two I opted for the Full English breakfast, which again, was cooked to perfection. To help burn off a few calories, I took a walk down to the cliff edge and found a bench to while away the time whilst taking in the views.
If you like being pampered and enjoy the finer things in life, then this is your oasis of calm – a four-star hotel offering a memorable six-star experience. From check-in to check-out everything is exceptional and the service faultless.
Rates for ocean view rooms with double occupancy start at £200 (and include breakfast).