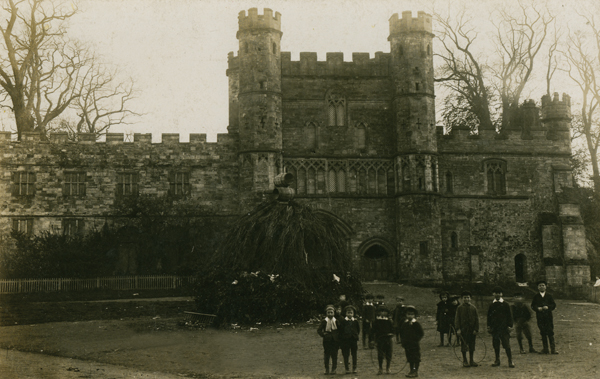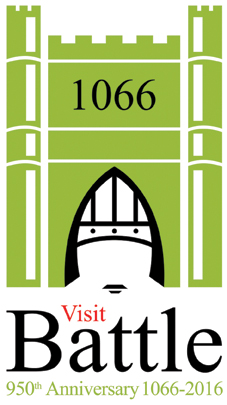 The end of the Websters
The First World War caused the end of many distinguished families. One such was that of the Websters, owners of Battle Abbey
The Websters were a good example of family ups and downs, with a rumoured monkish curse on them that the owners of the Abbey would die by fire and water. They step into recorded history with a man who made enormous profits under William III. His son Thomas was the first baronet. A long-standing MP, in 1721 he bought the ruinous Battle Abbey from the family awarded it at the dissolution of the monasteries in 1538 (and on whom the curse landed heavily later), and then much more land in Sussex.
As so often this early promise did not continue. To put it politely, the fourth baronet was an argumentative sort. He fell out with his family when he married a fifteen-year old heiress, and then with her when she began affairs with other men. A public divorce followed, and soon afterwards he shot himself, in 1800. He had spent far too much money; his successor spent more; the family had to sell the Abbey in 1857. The Websters then recovered so much that the seventh baronet could buy it back in 1902.
Sir Augustus re-established the dynasty. He and his wife had three children, one of them due to inherit the estate and the title. This was Godfrey, and he was no chinless wonder. Educated at Eton, he was keen on ornithology; his surviving essays show a depth of study and maturity of expression unusual in someone still at school. Then Sandhurst called, and the Grenadier Guards. He went to the western front in 1916 at the age of 19.
His letters from the front mainly concern bird life, and he was elected a Fellow of the British Ornithological Union while still on active service. Others letters concern the war but offer no complaint although as a young Lieutenant he faced forced marches and trenches live with rats.
Then the curse struck hard.
One of Godfrey's two sisters got into difficulties when swimming in Farthing Pond near Battle in June 1917. Her mother went to save her but drowned; the daughter was pulled out by a servant. Enough deference remained for the town to close all its shops for her memorial service. Then only seven weeks later Godfrey was blown up by a shell in the third battle of Ypres. No remains were identified and his name is on the Menin Gate at Ypres. His father could never recover from this double tragedy. He sank into depression and died six years later. The baronetcy died with him. His two daughters inherited the estate.
One daughter soon married and had children; but she fell out with her husband. One of her sons claimed the baronetcy, to which he was not entitled. In 1976 the Abbey was sold and is now in the care of English Heritage. The claimant son and all other recent Webster descendants are now dead.
If the curse ever existed, English Heritage had better watch out.
George Kiloh is the author of The Brave Remembered: Battle at war 1914 – 19