It's likely that many of us have our own traditions throughout the festive season, it's not long until we start practicing them again. For instance, there's a good chance we are all listening to those classic holiday season songs, sending out hundreds of Christmas cards and pulling crackers over a turkey dinner. Your Christmas tree is sure to be taken centre stage proudly in your home too, of course!
There were many traditions which also used to be popular throughout the UK but over time have faded out – maybe its about time we remembered a few of them….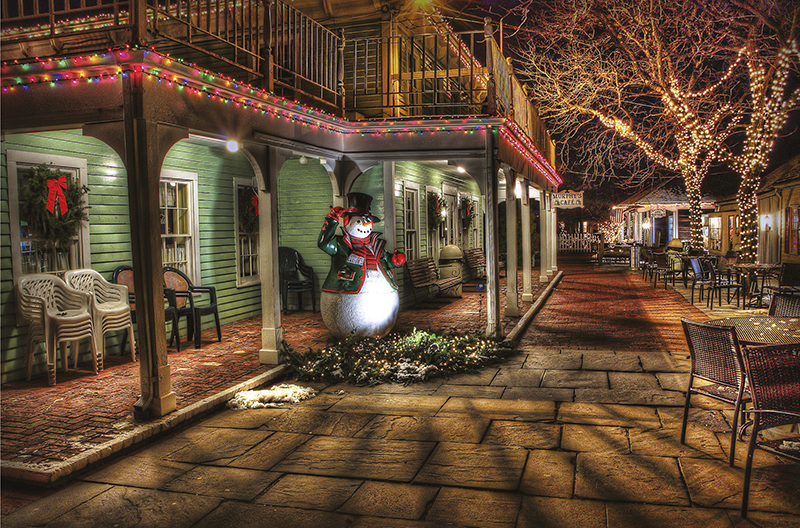 Drink a smoking bishop
A delicious drink! In the Victorian times, Smoking Bishops was a very beloved beverage at Christmas. The drink in question consisted of a steaming mug of port, red wine, cloves and oranges.
Looking to extend your Christmas drinks selection even further? Traditional tipples of years gone by also include:
• The Whipcoll, which was a brandy and egg concoction hailing from the Shetland Isles.
• Lambs' Wool, which was a mixture of ale, apples, sugar and cream hailing from Yorkshire.
• Egg-Hot, which was a combination of cider, egg yolks and spices hailing from Devon.
A ​'princeps' of the festive season
Back in Ancient Roman times, role-reversal would be an important element of a holiday folks specifically celebrated called ​'Saturnalia'. One of the key parts of the tradition was that a family would need to pick somebody who was of relatively low status to become their ​'princeps'. This basically meant ​'leader' and the role often fell to a child in the family, who would then preside over the entire festivities to come.
Ahead of Christmas this year, why not have some fun and let a youngster in your family know that they will have the honour of being the chief party planner for the festive season to come?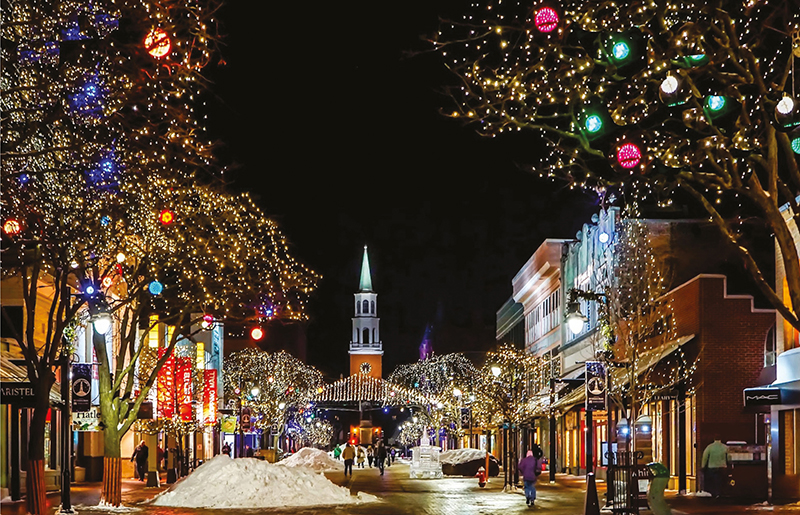 Santa Claus in a green suit
What if we told you that Santa Claus once wore a green suit instead of a red suit? These days if you walk into a Santa's grotto as well as many other places, Santa's suit will of course be red. What has caused the change in look to come about is likely that we now see Father Christmas and Santa Claus to be the same mystical figure. In the past though, they were two — or possibly even more — very different people.
One of these individuals was St Nicholas, the Bishop of Myra in Turkey during the 3rd Century. St Nicholas was known to travel around in his red robes and give gifts to the poor, but was said to be so shy that he gave families money secretly by dropping coins down a chimney of a home — which landed in a stocking in the room below.
The legend of St Nicholas came to Britain when the Normans arrived across the nation, where it appeared to quickly absorb into the British legend of Father Christmas.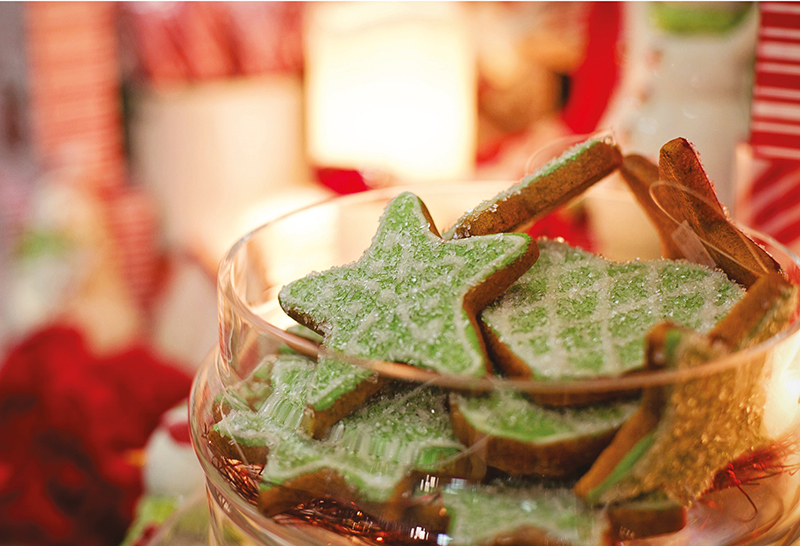 However, Father Christmas had actually been around for much longer, with various stories and legends talking about pagan winter festivals that included such a figure. In centuries gone by though, Father Christmas appeared to represent the coming of spring and his attire included a long green hooded cloak, as well as a wreath made of holly, mistletoe or ivy. His role was quite similar to the Father Christmas we associate with today mind — to make people happier throughout the winter months.
The yule log & the ashen faggot
If you hear the phrase ​'yule log', there is a good chance that you'll conjure up images of a chocolatey sponge cake. However, the term comes from a tradition that originated in Scandinavia and does not involve a dessert plate in the slightest.
In fact, the idea was that a family would specially select a ​'yule' log to burn around Christmastime. The catch to this tradition though was that anyone in a household where the ​'yule' log was burning would not be able to do any work until it was entirely turned to ash.
Throughout the West Country in places like Devon and Somerset, residents used to have a Christmas tradition that was along the same train of thought as the yule log. Only it was a bit more specific. Named the Ashen Faggot, the practice would see a faggot — a bundle of sticks — bound with nine green lengths of ash bands burnt in a hearth on Christmas Eve. While it burnt, those in attendance would sing songs, enjoy dancing and drink in celebration.
The 12 days of Christmas involving mince pies
A partridge in a pear tree, two turtle doves and all the rest — there is a good chance you'd be able to sing the entire lyrics of The 12 Days of Christmas without giving it a moment's thought. However, do you know the links to mince pies during this period of the festive season?
Back in the Middle Ages, people across Europe would eat one mince pie every day from Christmas Day up to and including January 6th. Rather than being the same taste though, mince pies back then would be filled with a mixture of meats and fruit and spiced with everything from cinnamon to cloves and nutmeg.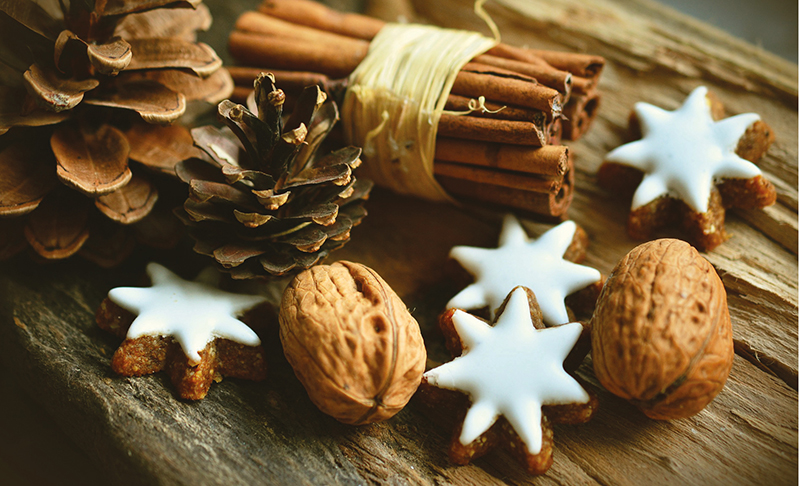 The game of shoe the mare
While it's always a delicious meal, you are sure to feel bloated after eating a Christmas dinner with all the traditions. Therefore, it may be worth taking some inspiration from a tradition that Elizabethans used to enjoy on Christmas Day.
Once everyone had cleared their Christmas dinner plates, families in the Elizabethan era would have fun playing the athletic game of shoe the mare. The rules were simple to follow — a barefooted family member would run around acting like an unruly steed, while other participants would attempt to catch them.
If you have a large garden or live close to a field with a football pitch marked out, this could be the perfect game to burn away some calories while creating some laughs.
Meat shows
Head to your local shops on Christmas Eve and there is a very good chance that the butchers in your town or city will be packed with customers. The meat shelves at supermarkets are often virtually empty by the time Christmas Eve comes to an end too.
For these reasons, it makes sense that there used to be an event just before Christmas Day where all the local butchers in a district would come together and sell their goods. These events even had a competition element to it, where butchers would strive to win awards such as ​'Best Fat Sheep' and ​'Best Fat Cow'.
As farmers' markets are popping up more and more across the UK once again, it wouldn't be a huge surprise if meat shows enjoyed a return throughout the nation in the years to come.
Wassailing
If you've ever gone carol singing with your family, there will likely have been a time when you've sang the lyric ​'here we come a‑wassailing among the leaves so green'. Have you ever wondered just what ​'wassailing' means though?
To find out, we must go back to England in the 1600s. During that century, people would prepare a hot, cider-based drink in large bowls and then proceed to walk from door-to-door in their neighbourhood offering others cupfuls of the drink.
The use of cider was because the spirit of the occasion was to scare away bad spirits and to wake up apple trees in time for the new year's harvest.
Have you been inspired to alter your Christmas planning based on some of the traditions of previous generations? Whichever way you plan to spend the festive period, we hope you and your family have a wonderful time!
Written by Georgie White
www​.chill​fac​tore​.com