For those of you not familiar with The Plum Guide, I hope this insight will open up a whole new world of hidden ​'home stay' properties that would out-do some of the world's top class boutique hotels.
From stunning Victorian sun rooms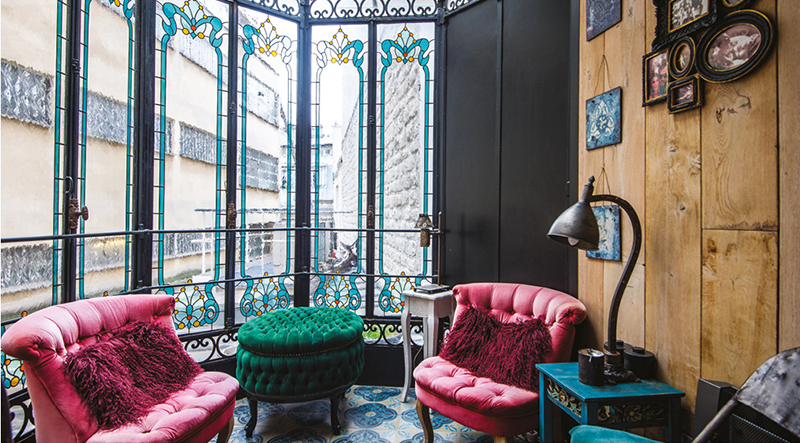 Victorian Véranda
www​.plumguide​.com/​h​o​m​e​s​/​p​a​r​i​s​/​r​e​s​i​d​e​n​c​e​-​b​e​r​anger))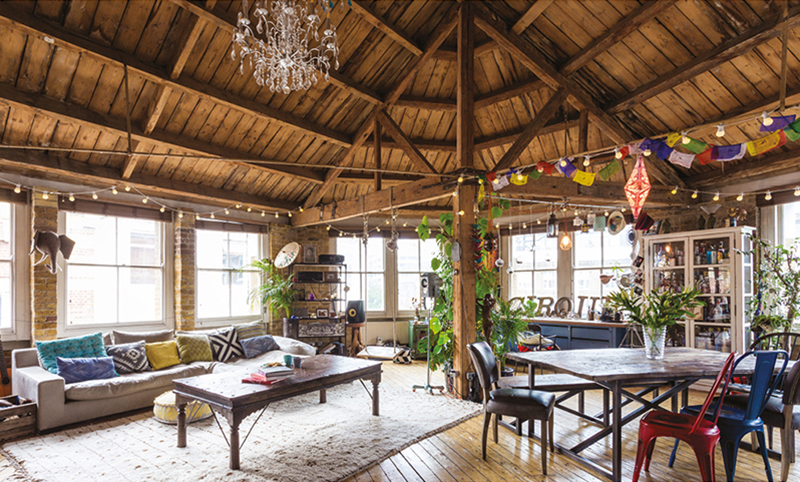 To breathtaking loft interiors
You could be lucky enough to find yourself staying in a home of your dreams!.
The Plum Guide had one mission when entrepreneur Doron Meyassed set up the company in 2015.' To handpick the finest holiday homes in the world by obsessively testing each one'.
Before the first bookings began in February 2016, the Plum Guide would sift through hundreds of advertised properties in London that were listed on home stay market platforms, such as Airbnb, to find homes that appeared to be the best of the best, and would approach the owners to see if they would like to be featured on this new booking service. Since its inception, they have seen a 20% growth month on month – a total phenomenon that will be seeing hoteliers quaking in their vacant rooms.
The rules for listing a property on this booking service are strict. Not believing in the accuracy of reviews and recommendations by hosts and guests, the Plum Guide built 150-strong science-based criteria for assessing a home and its amenities. In essence, they have developed a unique ​"Science behind the Perfect Stay" proposition.
Home guide critics with a background in hospitality, design and luxury travel will visit prospective hosts and their homes. They will assess the property on elements such as uniqueness, location, even bathroom water pressure so that potential guests will be comforted by knowing they will be booking a fabulously curated property with the Plum Guide's seal of quality. They even re-test properties every so often to ensure this standard is maintained.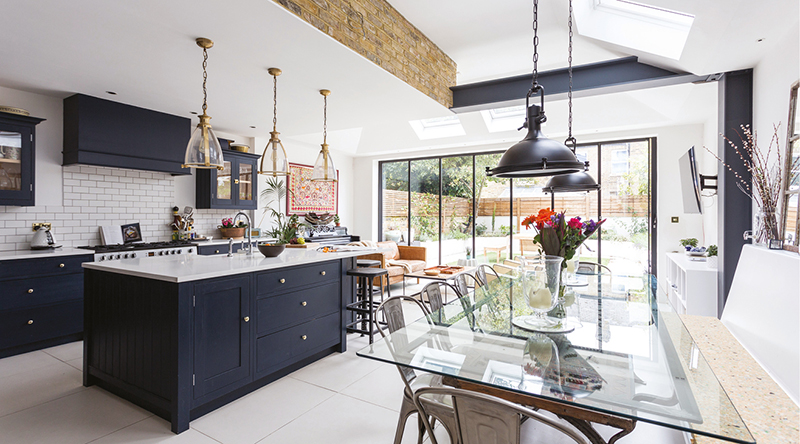 The Carambola
www​.plumguide​.com/​h​o​m​e​s​/​l​o​n​d​o​n​/​t​h​e​-​c​a​r​a​mbola
An amazing fact is that only 1% of homes pass this stringent testing process.
Something that is becoming a popular and a valuable activity from the guide is its ​'match-making' service, where a discerning guest can ask for help from a team of well qualified assistants who will enable the perfect booking, matching guest requirements to a beautiful home within their listings. So if you fancy staying in a loft style property with a quirky hammock hanging between beams, you could find that your wish will be answered! Your assistant will know what is available and help you through the selection and booking process.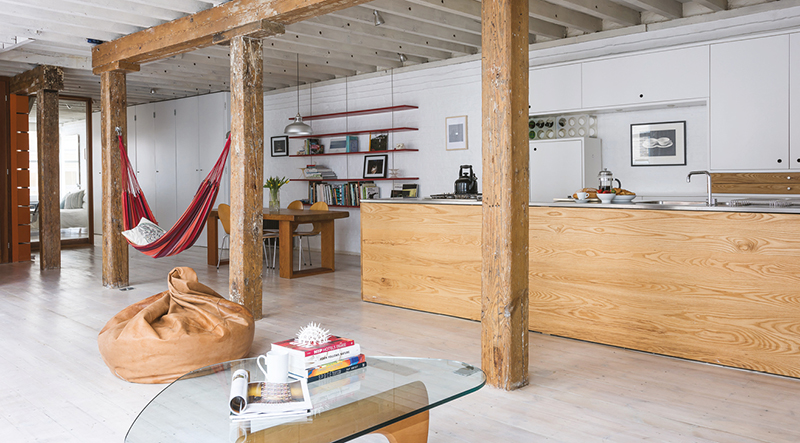 Swing
www​.plumguide​.com/​h​o​m​e​s​/​l​o​n​d​o​n​/​swing
It's also very easy to arrange your stay through the on line service. Searches are clearly defined and images with good descriptions are beautiful and accurate. They photograph every property themselves to ensure that all images are correct and not embellished, to enhance the reliability of what you are seeing and prevent disappointment when you arrive at your home-stay.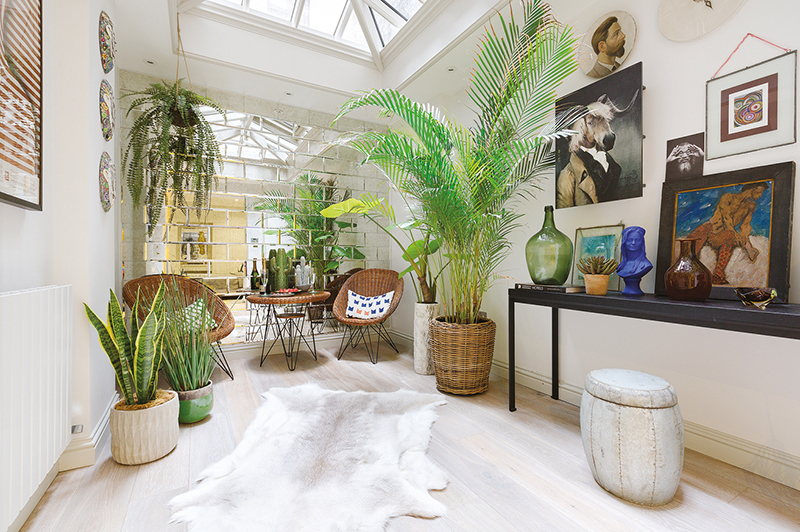 Eclectic Elegance
www​.plumguide​.com/​h​o​m​e​s​/​l​o​n​d​o​n​/​e​c​l​e​c​t​i​c​-​e​l​e​gance
You can select properties by your budget, your location or perhaps go with a style – it's all there to book and so when away from home, you no longer need to choose a pricey hotel for your stay. You can now venture out in to a new world and find a very unique and exciting home-stay option and enjoy a wonderfully different experience.
Don't worry, if you are someone who would be lost without your reliable hotel concierge, you will not lose out as you will be provided with a full list of where to go and what to do – each host will ensure they are there to help and inform, with their local knowledge about shops, restaurants, transport and general topographical information. They will provide an insight in to the area so that you will feel immediately at home.
Whether you have a quirky and eclectic taste or perhaps a little more conservative, you will not be disappointed. These home owners and hosts have gone to great lengths to ensure their home is presented in immaculate order, with important luxuries such as lovely soaps, well stocked cupboards, super fast wi-fi and much, much more. So in addition to enjoying the beauty of a great home, you will also benefit from fabulous home comforts too.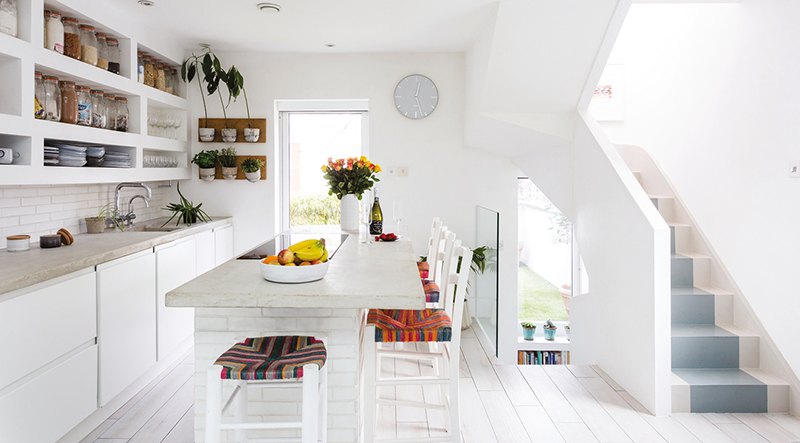 The Easton Diamond
www​.plumguide​.com/​h​o​m​e​s​/​l​o​n​d​o​n​/​t​h​e​-​e​a​s​t​o​n​-​d​i​amond
Although only launching in London initially, you will now find the Plum Guide is operating in Paris, having recently created an identical service is this great European city. Using the same strict criteria in each new location, the business is ​'on a mission to build a marketplace of the world's most beautiful holiday homes' and I for one think they have an amazing idea that has become a success and transferrable around the world.
Launching in New York and LA shortly, the high standards offered by The Plum Guide are expanding, helping to make our travels more unique but still with that standard and reliability you can expect from rigorously tested and approved homes.
It's an exciting future for the discerning traveller, whether on business or travelling for leisure, we can rest assured that someone is taking the hard work out of finding a great place for us to stay.
Written by Tiby Tristram @ www​.tibytris​tram​.com