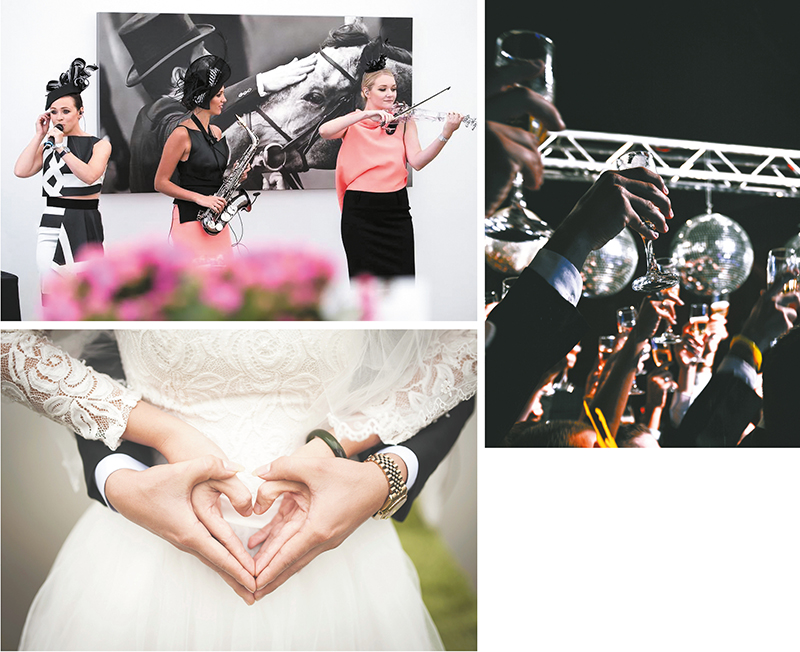 Enjoying a beautiful outdoor space is one of the highlights of the weather getting warmer, coaxing us back out into our some­times forgotten spaces – transforming lonely frost bitten gardens and terraces into the hive of social activity & creativity.
Last year saw not one but two Royal weddings, capturing our imagination and hearts as we gazed doe-eyed over not only the loving couple but the lavish surroundings, beautiful designer gowns and let's not forget the exclusive celebrity guest list!
With wedding season almost in full swing, I have been eagerly anticipating the busy year ahead however; weddings aren't the only events that shape the season. Settled in the heart of the beautiful Kent countryside, many of us are already in great shape to throw a chic garden soirée.
Here are my top 5 event trends for this season:
SUBTLE COLOUR PALETTE
With subtle clean colour palettes and fresh pastels, 2019 is all about understated opulence.
SOURCING LOCAL
Sourcing local is another key trend this year, supporting local business and keeping Kent on the map. Our repertoire of local suppliers encompasses everything from florists creating beautiful locally grown arrangements, to artisanal tailors. All these finer details are what make an event truly exceptional.
SUSTAINABILITY
Foam free flower arrangements & glass straws are just 2 examples of ways to cut down waste without compromising on quality. Increased awareness and war on plastic in 2018 has certainly amplified attention onto the topic of event sustainability and it's a trend that is set to continue into 2019 and influence the way events are planned and held.
PERSONALISATION
One of my favorite parts of the job is working closely with clients to inject personality and subtle taste, finding the perfect per­sonal aesthetic through immersing myself in the most sought after trends to create innovative, bespoke experiences.
BESPOKE ENTERTAINMENT
It's a trend to not just have a band, but to entertain guests throughout the whole evening, often having multiple acts performing in different areas. Roaming acoustic acts and even exquisite circus performances are high on the agenda for 2019.
Entertainment can sometimes be a last thought which is not only stressful but can impede variety due to busy booking sched­ules. But also, how do you know you're getting the best?
This is why I choose to work with a smaller select roster of artists and dedicate my time to collaborating with only the best talent and small businesses, to deliver an experience second to none.
Whether planning your wedding or even a secret birthday festival in your garden, if you would like some advice, get in touch!
Cat La Chappelle,
Managing Director, Sonata Events.
Studio N1, Town Court Farm, Bayham Road,
Tunbridge Wells, Kent TN2 5HU
Tel: 07568 061970
Email: hello@​sonataevents.​co.​uk
Web: www​.sonataevents​.co​.uk