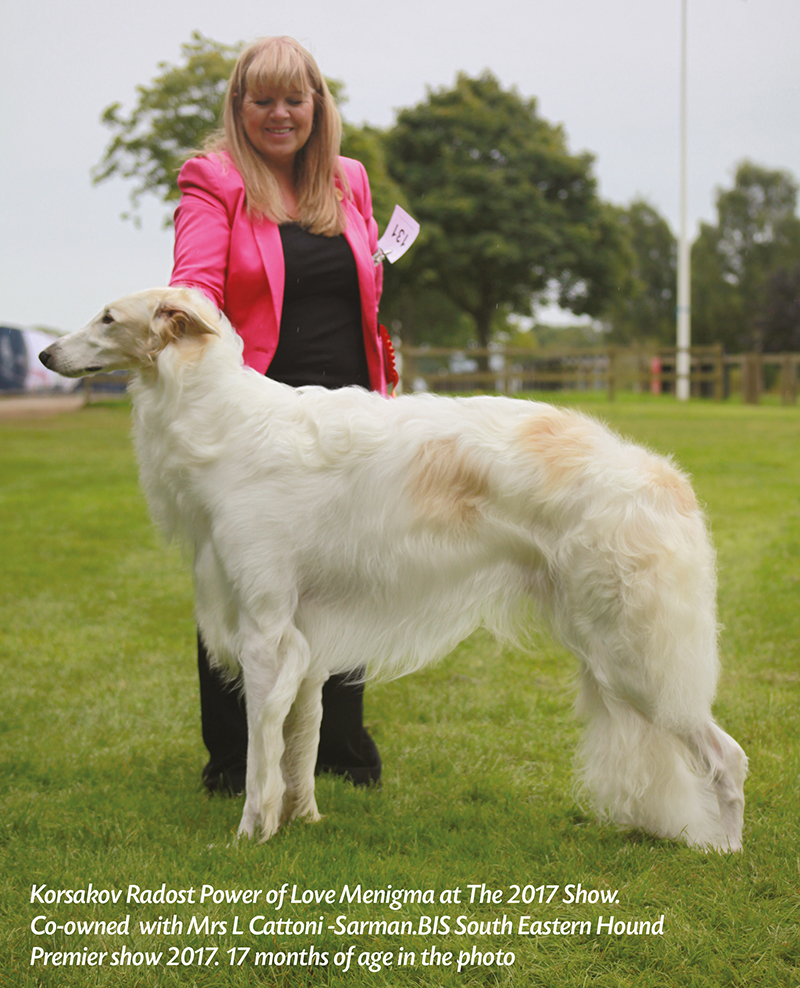 The South Eastern Hound Club, which is regulated by the Kennel Club, was founded in 1984 to promote interest in and knowledge of breeds in the Hound Group. The club held its first Open Show on 21st September 1985 at Kempton Park Racecourse. This year Aspect County Magazine is one of the sponsors of this prestigious event.
Last year was its fiftieth show, held at the All England Jumping Course at Hickstead. This was successfully celebrated by the exhibitors and their friends, who came to enjoy this unique day in a relaxed picnic style atmosphere with cakes and fizz (donated by the Club) while watching the many different hound breeds being judged, and hoping to return home with a rosette or two, or possibly even a trophy.
The club are planning to hold various seminars where one can learn of the purpose, working abilities and achievements of the different hound breeds. These seminars will be presented by experienced judges.
The next show , the 51st and 14th Premier Open Show( qualifying some breeds entry to Crufts), is on the 2nd September 2018 at Hickstead and as usual with parking near the rings, not common amongst major shows, the various breeds bring gazebos and hold picnics forming a welcome part of the attraction. As in previous years the Hound Club also welcome ​"back to back" breed club shows, which have proved very successful in the past.
'The show is held under Kennel Club rules and regulations and all dogs must be registered at the Kennel Club in order to be eligible to compete at the Show. All postal entries must be received by Thursday 9th August 2018. On-line entries can be made up until midnight on Tuesday 14th August 2018 at www​.fos​se​da​ta​.co​.uk
Entry enquires can be emailed to:
showsec_​southeasternhoundclub@​outlook.​com